Looking for new and exciting ways to incorporate tofu into your meals? Look no further! We've rounded up the 35 best tofu recipes that span a variety of cuisines, from Italian to Asian to Mexican. Whether you're in the mood for hearty pasta, flavorful stir-fry, umami sushi, or even a tofu burger, we've got you covered. Get ready to experience the versatility and deliciousness of tofu like never before!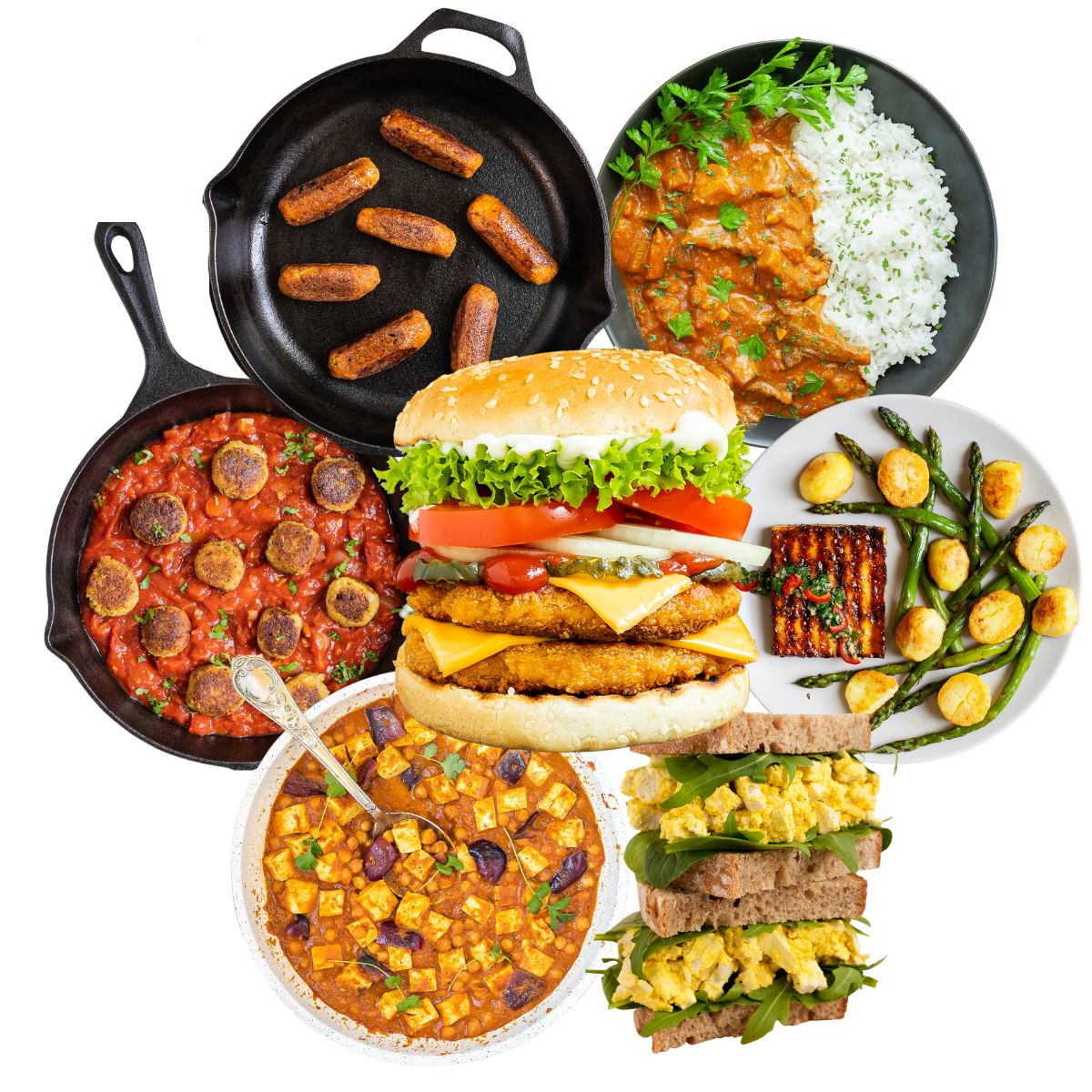 Tofu is believed to have been invented in China about 2000 years ago and has since become a staple ingredient in south-east Asian cuisine. Being derived from soybeans, tofu is low in calories and high in protein (50-55%), making it an ideal meat substitute for vegans and vegetarians.
This nutrient-dense, chameleon of food is made using soybeans, water, and a coagulant like "nigari" or gypsum.
Soybeans are soaked in water over a period of hours, after which the mixture is boiled, filtered, and coagulated to form bean curd. This soybean curd is separated and pressed to remove excess water, and the remaining solids at the end of this process are what we call tofu.
Today it's typically sold in the form of blocks under two main categories, "fresh tofu" and "processed tofu."
Fresh tofu comes in many varieties, like silken tofu, firm tofu, and super firm tofu, to name a few. It is made directly from soy milk and used in all the below recipes.
Processed tofu is produced from fresh soybeans like pickled, stinky, or thousand-layer.
Tofu is such a versatile ingredient that you can't get bored with it. There are several ways to prepare it or even cut it. Not to mention how many ways you can cook with it.
While in the past, tofu was a staple in many Asian cuisines, it is not the case anymore. Since vegans and vegetarians discovered it all over the world, there is an endless supply of recipes.
Jump to: