Need some help starting out on a plant-based diet?
For some of us deciding what we should or should not be eating can be difficult at first. So, to make life easier we have created this free 7-day vegan meal plan.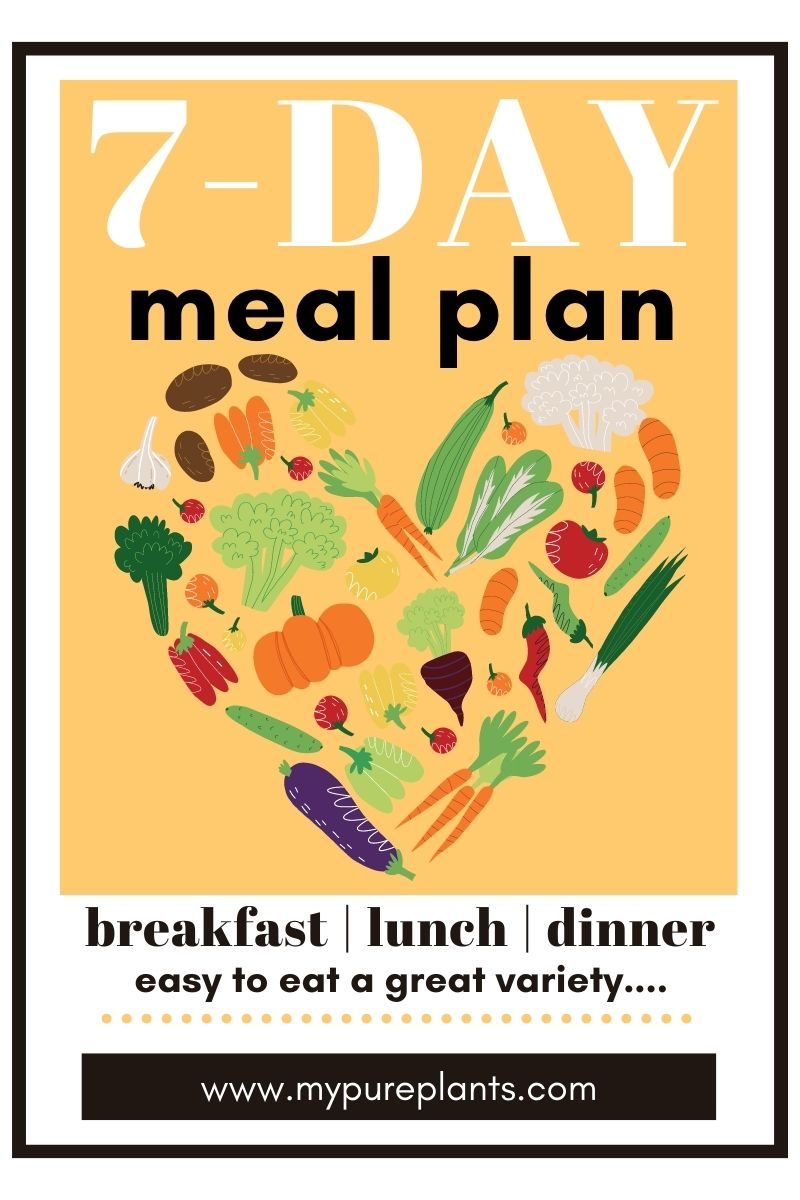 Why is this the best vegan meal plan for you?
We wanted to give you a list of vegan recipes that
– are vegan (and gluten-free)
– are easy to make
– have simple ingredients
– are made from scratch
– can be made ahead time
– keep well in the fridge