Oyster mushrooms are the best type of mushrooms. Why? Because your very first recipe with this ingredient will immediately turn you into a mushroom lover. So we included 35 amazing oyster mushroom recipes since you will not be able to stop cooking with them.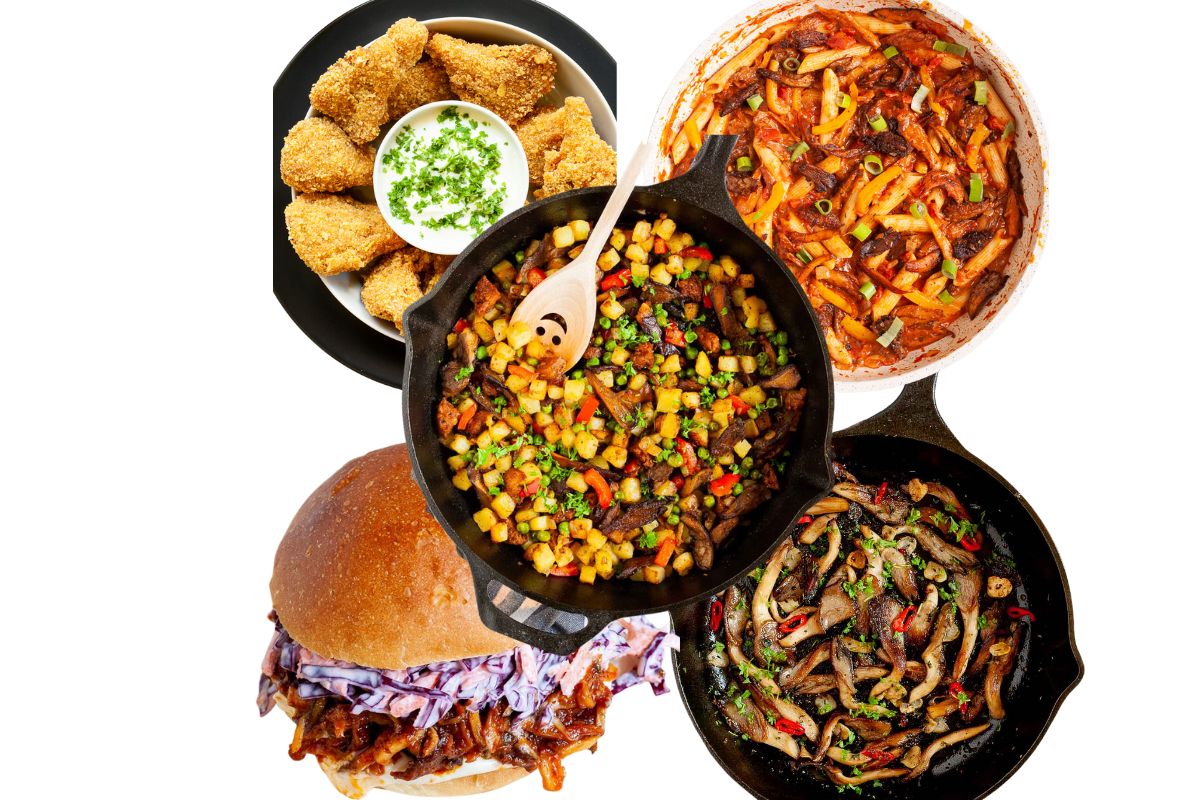 Jump to:
What are oyster mushrooms?
Despite the fact that there are more than 200 varieties, you will most likely come across one of these 7 common oyster mushroom types to buy: pearl, king, golden, blue, pink, black, and phoenix.
King oyster mushrooms and pearl oyster mushrooms are the most well-known of all types. They are also the easiest to find in stores to buy. However, they look and taste slightly different:
Pearl oysters (Pleurotus ostreatus) have short (or absent) stems and wide, fan-shaped caps which resemble an oyster shell.
King oysters (Pleurotus eryngii) have large thick trumpet-shaped stems shaped like a trumpet with rather small caps in a darker brown color.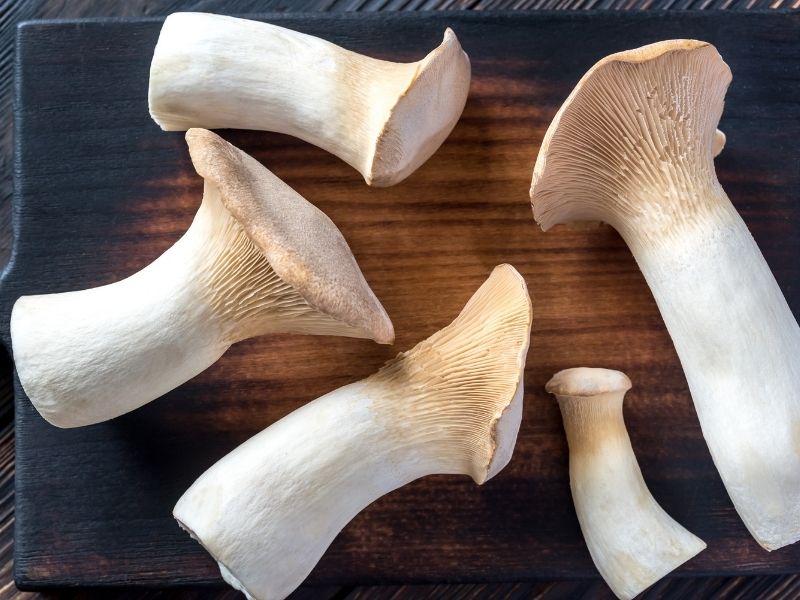 What do oyster mushrooms taste like? It does have a bit of a nutty, earthy taste, but it doesn't have a very strong aroma. If you haven't been a fan of fungi, this one will change your mind. If you still need a substitute, head over to our list of 13 oyster mushroom substitutes.
Click here to read our COMPLETE OYSTER MUSHROOMS COOKING GUIDE!
Pearl oyster mushroom recipes
As I explained before, there is a difference between pearl and king oyster mushrooms not only in appearance but in how you prepare them, how you cook with them, and what kind of recipes are suitable to use them in. Here are our favorite recipes using pearl oyster mushrooms.
King oyster mushroom recipes
This type is sturdier than pearl ones with a quite hard stem. Therefore, you'll see that different kinds of recipes are using them. Here are our favorite recipes using king oyster mushrooms.
The best vegan oyster mushroom recipes
They are one of the best vegan meat alternatives out there. Why? I give you 6 reasons:
Allergy-friendly as there are no soy, nuts, or gluten
Pantry staple since they are usually quite a common mushroom to store at home
Easy to buy since they are usually available in all local stores (unlike jackfruit, seitan, or tempeh). Here is where to buy them.
Cheaper than company-branded products
Neutral in taste, so they soak up any seasoning or marinade you add. There are at least 11 ways to cook them.
Tough spongy texture is perfect to replicate this gummy, sturdy meaty texture.