Are you looking for recipe inspiration that won't break the bank? Look no further! We have curated a collection of 30 tasty and affordable recipes that are sure to delight your taste buds without straining your budget. From flavorful main courses to delectable desserts, these cheap vegan meals will prove that you can enjoy delicious meals while being mindful of your expenses.
Caramelized Carrot Pasta Sauce
This unique carrot pasta sauce is made by caramelizing root vegetables and combining them with tangy mustard, lemon juice, and creamy sour cream, resulting in a sweet and savory dish that is both filling and flavorful, and is sure to be a standout addition to any dinner table.
Recipe: carrot pasta sauce
The Easiest Cream of Spinach Soup
This vegan spinach soup is a creamy and delicious way to enjoy your greens without the need for any dairy products. The secret ingredient, potatoes, make this soup a wholesome and satisfying meal for any occasion.
Recipe: cream of spinach soup
Fajita Veggies
This fajita veggies recipe is easy to make and packed with flavor. Simply sauté onions and bell peppers, season with spices, and voila! Enjoy with your favorite protein and toppings for a delicious meal.
Recipe: fajita veggies
Vegan White Chili
Ready in just 30 minutes, this one-pot vegan white chili is simple to make, easy to customize, and delicious! We use king oyster mushrooms instead of chicken and simmer them with various veggies and herbs to create a flavor-packed and filling dish.
Recipe: vegan white chili
Sweet Red Lentil Pancakes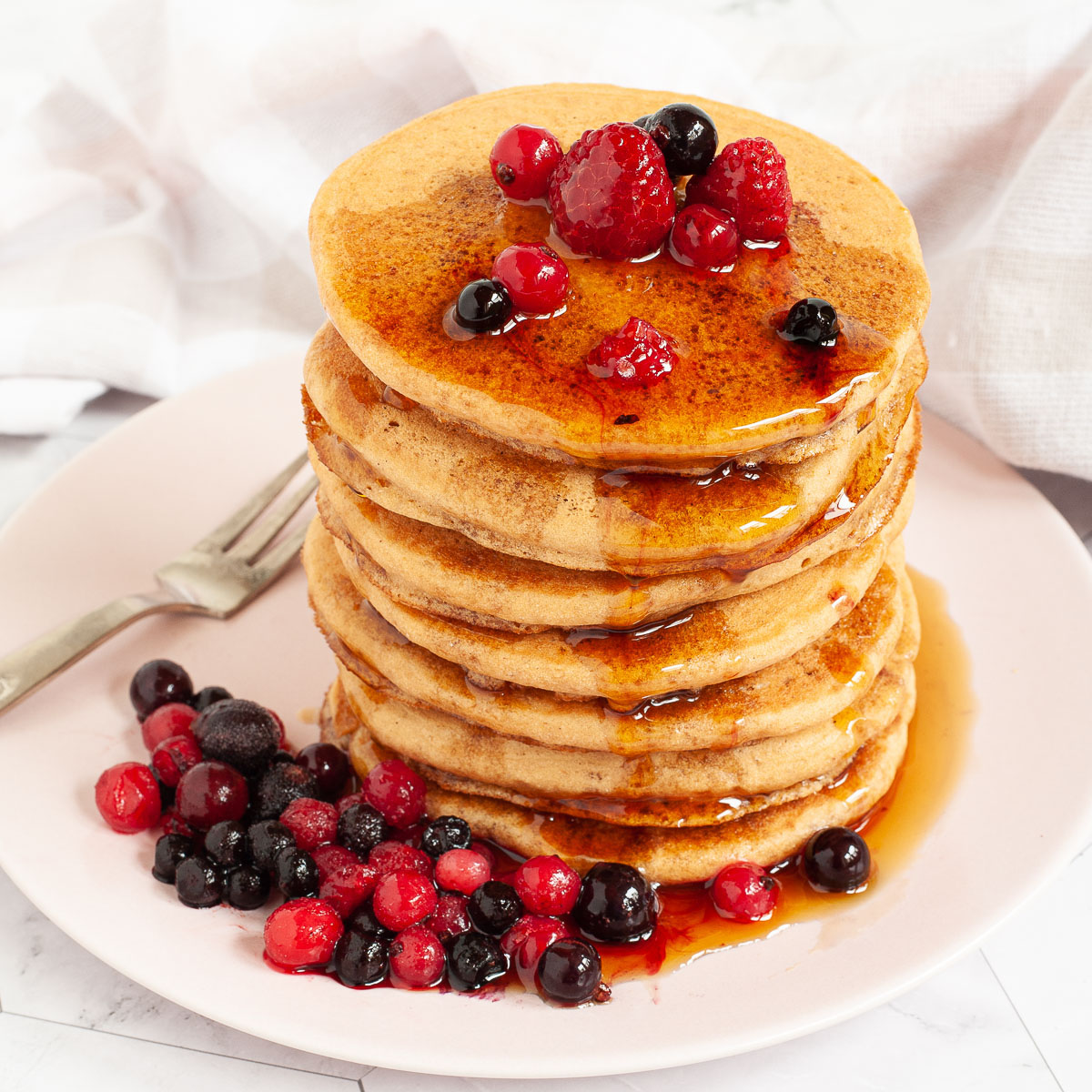 These sweet red lentil pancakes are a delicious and nutritious alternative to traditional pancakes, with a light and fluffy texture and a natural source of protein. Made with only 6 pantry ingredients, they are also vegan-friendly and can be enjoyed without any taste of the lentils.
Recipe: red lentil pancake
Sweet Potato Gnocchi
Making gnocchi is super easy especially if you make them with sweet potatoes. No special ingredients are needed, only pantry staples.
Recipe: sweet potato gnocchi
Thai Green Curry Fried Rice
This Thai green curry fried rice is a mouth-watering and flavorful dish that makes great use of leftover rice. With a perfect blend of creamy, sweet, and citrusy flavors, it's an easy-to-make and delicious vegan recipe that can be ready in just 30 minutes.
Recipe: green curry fried rice
1-ingredient Homemade Peanut Butter
Have you ever tried making your own peanut butter? Not yet? After I tasted homemade peanut butter for the first time, there was no turning back. Whatever store-bought version I tried, later on, it felt too oily.
Recipe: homemade peanut butter
Hummus Without Tahini
This sunflower seed hummus recipe is hands down the best hummus without tahini out there. We didn't just settle for a basic chickpea puree because we discovered the perfect substitute: roasted sunflower seeds or sunflower butter.
Recipe: hummus without tahini
Caramel Apple Crisp Pie
Apple crisp pie is a simple and delicious dessert that combines the sweet and tart flavor of caramel apple filling with a crispy topping. It's a perfect treat for any occasion, and the aroma of baked apples will fill your home with a cozy and inviting atmosphere.
Recipe: apple crisp pie
Authentic Lecsó (Hungarian Pepper Stew)
Lecsó is sort of the Hungarian version of the French ratatouille. It is a super easy tomato and pepper stew you can stir up in one pot within 30 minutes. If you would like to eat Lecsó exactly how Hungarians eat it, you should try this recipe.
Recipe: lecso
Creamy Blueberry Millet Porridge
This sweet and creamy millet breakfast porridge recipe is a refreshing 4-ingredient alternative to classic oatmeal. It is flavored with blueberries and topped with nuts and seeds, it is a truly perfect breakfast to kick-start your day.
Recipe: blueberry millet porridge
Creamy Spinach Pasta Sauce
This quick and easy spinach pasta sauce recipe is a must-try for anyone who loves creamy garlic flavors. With only five ingredients and ready in 15 minutes, it's a perfect weeknight dinner option.
Recipe: spinach pasta sauce
Authentic Hungarian Bean Goulash
Indulge in the flavors of Hungary with this hearty vegetarian goulash soup made with beans and vegetables. This traditional recipe has been passed down through generations and can be made in just 30 minutes, making it the perfect comforting and healthy meal for any weeknight.
Recipe: vegetarian goulash soup
Crispy Red Lentil Protein Waffles
These vegan waffles are a perfect high-protein breakfast option, made with red lentils and without any eggs or dairy. The crispy texture and delicious taste make them a perfect way to start your day.
Recipe: vegan lentil waffles
Chili with Beans and Millet
This vegan chili recipe is packed with flavor and wholesome ingredients like vegetables, legumes, and grains. It's a satisfying and hearty dish that's both easy to make and good for you.
Recipe: vegan chili
Greek Spanakorizo stuffed in Butternut Squash
This vegan stuffed butternut squash recipe takes inspiration from the Greek Spanakorizo, with a delicious Mediterranean filling of spinach, black olives, chickpeas, and feta cheese. The sweet and tender roasted butternut squash pairs perfectly with the flavorful and hearty stuffing, making for a satisfying and wholesome meal.
Recipe: vegan stuffed butternut squash
Tom Yum Fried Rice
Easy to make and packed with flavor and aroma, Tom Yum fried rice is best summed up in one word: Unforgettable. In this simple, easy-to-follow recipe, you'll learn how to make an all-veggie version from the comfort of your own kitchen. The best part? It takes less than 22 minutes to prepare!
Recipe: tom yum fried rice
Baked Butternut Squash Risotto
If you want to give the risotto a try, you should check out this delicious butternut squash risotto recipe. It is easy to make as part of the job is done by the oven. It is aromatic, creamy, and rich, made with Arborio rice, sweet butternut squash, green peas, and roasted pine nuts.
Recipe: vegan butternut squash risotto
Fried Apple Rings (Donuts)
These Fried Apple Rings look like giant apple donuts/doughnuts. They are neither deep-fried nor baked. The juicy apple slices are dipped into a 3-ingredient pancake batter, fried like a pancake and sprinkled with cinnamon sugar.
Recipe: fried apple rings
Classic Crispy Falafel
Classic falafel is delicious. Traditionally it is made of soaked chickpeas and not canned, mildly spiced with fresh herbs, formed into balls, and deep-fried until it gets a crispy crust. This vegan falafel recipe will show you exactly how easy it is to make them home.
Recipe: vegan falafel
TVP Meatballs
These TVP meatballs are the perfect plant-based substitute for traditional meatballs, with a satisfying meaty texture and full of savory flavors. Paired with a rich marinara sauce and spaghetti, they make a delicious and comforting meal.
Recipe: TVP meatballs
Mexican Rice Casserole
This is one of the quickest and easiest Mexican-style vegan rice casserole recipes with the meatiest vegan ground beef ever, lots of black beans, and sweet corn in a spicy tomato-based sauce. You can make it in 30 minutes.
Recipe: vegan mexican rice casserole
Minestrone Soup
This vegan minestrone soup is a comforting and hearty bowl of goodness. Loaded with vegetables, legumes, and pasta, it is a perfect meal for a chilly evening.
Recipe: vegan minestrone soup
Vegan Mushroom Pasta
Indulge in the rich and creamy flavors of this vegan mushroom pasta, made with sautéed mushrooms and a savory herb-infused milk sauce. Topped with vegan Parmesan and a touch of red chili pepper, this dish is a comforting and delicious meal that's perfect for any day of the week.
Recipe: vegan mushroom pasta
Vegan Pot Pie
This creamy and flavorful vegan pot pie is a perfect comfort food, packed with vegetables and topped with either a flaky vegan pie crust or a crispy sliced potato crust. Whether you're serving it for a holiday dinner or enjoying it as leftovers, this dish is sure to satisfy your taste buds.
Recipe: vegan pot pie
The Creamiest Vegan Rice Pudding
Indulge in the creamiest vegan rice pudding you'll ever taste with this easy recipe! Fragrant jasmine rice is cooked in a combination of almond milk and canned coconut milk to create a velvety texture, then topped off with a homemade cinnamon berry sauce.
Recipe: vegan rice pudding
Vegan Spaghetti Bolognese
Enjoy a healthier twist on the classic bolognese with this cauliflower walnut meat recipe, perfect for a quick and easy dinner. Packed with nutrients and flavor, this vegan version is a delicious and guilt-free option for any pasta lover.
Recipe: vegan spaghetti bolognese
Vegan Stew with Dumplings
This vegan stew with dumplings is a delicious and comforting dish that will warm you up on a cold night. The flavorful stew, loaded with veggies and lentils, is topped with tender and fluffy dumplings, making it a satisfying and wholesome meal.
Recipe: vegan stew with dumplings
Hidden Veggies Pasta Sauce
This healthy vegetable sauce is a delicious and nutritious option for pasta lovers. Packed with seven different veggies and blended into a smooth and creamy sauce, even picky eaters will love this flavorful and satisfying meal.
Recipe: vegetable sauce pasta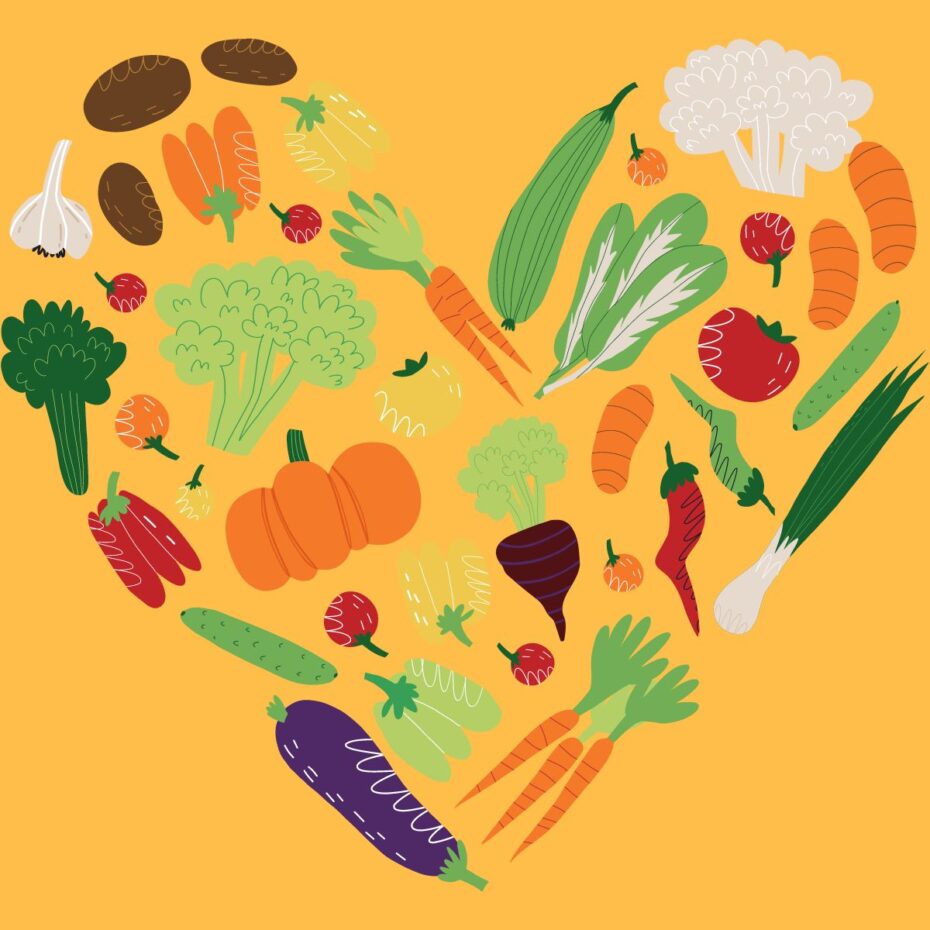 More vegan recipes