If you're a fan of bold flavors, vibrant colors, and hearty portions, then Tex-Mex cuisine is definitely worth exploring. Tex-Mex cooking combines elements of Mexican cuisine with Texas-style barbecue, creating a fusion of deliciousness that is full of flavor. Let's dive into these 26 vegan Mexican recipes to choose your next meal.
White Chili
Ready in just 30 minutes, this one-pot white chili is simple to make, easy to customize, and delicious! We use king oyster mushrooms instead of chicken and simmer them with various veggies and herbs to create a flavor-packed and filling dish.
Recipe: vegan white chili
Mexican Sweet Potato Rice Bowl
This flavorful vegan Mexican Rice Bowl recipe swaps traditional rice for fajita-spiced sweet potato rice, complemented by a colorful mix of fajita veggies, guacamole, black beans, and tomato corn salsa. Learn how to make this delicious and healthy dish that's perfect for any occasion!
Recipe: mexican sweet potato rice bowl
Vegan Taco Soup
Satisfy your cravings with this quick and easy vegan taco soup, complete with the meatiest vegan taco meat. Ready in just 20 minutes, this delicious soup is bursting with taco flavors and perfect for a cozy night in. Top it off with some tortilla chips, avocado slices, and vegan sour cream for an extra kick of flavor.
Recipe: vegan taco soup
Crispy Oyster Mushroom Tacos
Looking for a meatless taco alternative? Look no further than this Oyster Mushroom Tacos recipe. These mushrooms have a meat-like texture and are packed with flavor, making them the perfect vegan substitute for meat strips.
Recipe: vegan mushroom tacos
Fajita Veggies
This fajita veggies recipe is easy to make and packed with flavor. Simply sauté onions and bell peppers, season with spices, and voila! Enjoy with your favorite protein and toppings for a delicious meal.
Recipe: fajita veggies
Chipotle Sofritas
This easy-to-follow recipe lets you recreate the flavor of Chipotle Sofritas at home with crispy tofu crumbles and a spicy chili sauce. Enjoy the savory and smoky taste of this popular dish without leaving your house!
Recipe: chipotle sofritas
Chipotle Veggie Burrito
This veggie burrito recipe is a Chipotle lover's dream, with nine different ingredients including cilantro lime rice, fajita veggies, and the famous Sofritas tofu crumbles. Easy to make at home, this burrito is sure to satisfy your cravings for a flavorful and filling meal.
Recipe: chipotle veggie burrito
Chipotle Veggie Bowl
This Chipotle-inspired veggie bowl is a tasty and healthy option for a satisfying meal. Filled with fajita veggies, black beans, cilantro brown rice, and tomato and corn salsa, this vegan burrito bowl is completed with crispy fried tofu crumbles in a hot spicy chili sauce known as Sofritas.
Recipe: chipotle veggie bowl
Chipotle Black Bean Burger
This chipotle black bean burger recipe is a delicious and flavorful alternative to traditional burgers. Made with black beans, adobo sauce, and spices such as cumin and smoked paprika, these patties are perfect for grilling or frying and are sure to be a hit with vegans and meat-lovers alike!
Recipe: chipotle black bean burger
Sheet Pan Portobello Fajitas
The sizzling combination of bell pepper, onion, and portobello mushroom strips in these vegan fajitas is truly mouthwatering. Paired with guacamole, salsa, black beans, and vegan sour cream, this dish is quick and easy to make and sure to be a crowd-pleaser.
Recipe: sheet pan portobello fajitas
Quinoa Sweet Potato Chili
This quinoa sweet potato chili is a perfect meatless and hearty meal that can be made in under 30 minutes. With a combination of quinoa, sweet potatoes, beans, and spices, this chili is flavorful, filling, and nutritious.
Recipe: quinoa sweet potato chili
Chipotle Plant-Based Chorizo
This homemade vegan chorizo recipe is full of robust flavor and a slight kick you won't forget! It's the perfect copycat of the plant-based chorizo that is no longer available at Chipotle and combines numerous herbs and spices to make a delicious and versatile vegan meat substitute.
Recipe: chipotle plant based chorizo
Chili with Beans and Millet
This vegan chili recipe is packed with flavor and wholesome ingredients like vegetables, legumes, and grains. It's a satisfying and hearty dish that's both easy to make and good for you.
Recipe: vegan chili
Cajun Pasta Sauce
Indulge in the ultimate comfort food with this oyster mushroom pasta dish. With its perfect blend of Cajun seasonings, creamy coconut sauce, and hearty vegetables, this vegan recipe is a delicious and quick dinner option that you'll want to make again and again.
Recipe: vegan cajun pasta sauce
Meaty Vegan TVP Taco Meat
Looking for a meaty and delicious vegan alternative to traditional taco meat? Look no further than TVP! Textured vegetable protein perfectly mimics the texture and taste of ground beef, making it the closest thing to real beef-like vegan taco meat that you'll find. Plus, it's packed with protein and other nutrients, making it a healthy and tasty choice for your next taco night.
Recipe: vegan taco meat
Sheet Pan Fajita Veggies
With this simple and convenient recipe, you can easily make fajita veggies that are bursting with flavor. Just bake a variety of vegetables in the oven on a sheet pan, and in no time you'll have delicious and healthy fajita ingredients.
Recipe: fajitas veggies
Chili Stuffed Portobello Mushrooms
These vegan stuffed portobello mushrooms are a flavorful and filling dish that can be served as an appetizer or main course. Packed with protein-rich beans and topped with melty vegan cheese, they are a delicious and satisfying option for any meal.
Recipe: stuffed portobello mushroom
Grilled Buffalo Tofu Skewers
Indulge in the bold and spicy flavors of buffalo tofu with a crispy caramelized crust that is sure to satisfy your cravings. Try pan-frying or grilling marinated tofu on skewers for an easy but flavorful dish that will leave you wanting more.
Recipe: buffalo tofu skewers
Mexican Rice Casserole
This is one of the quickest and easiest Mexican-style vegan rice casserole recipes with the meatiest vegan ground beef ever, lots of black beans, and sweet corn in a spicy tomato-based sauce. You can make it in 30 minutes.
Recipe: vegan mexican rice casserole
Buffalo Vegan Chicken Wings
Are you looking for the tastiest, and easiest Vegan Buffalo Wings? The chicken itself is only ONE ingredient! No vital wheat gluten or seitan or any other soy product is needed. It is hot and sticky on the outside, meaty on the inside.
Recipe: vegan buffalo chicken wings
Mexican Butternut Squash Enchiladas
Mexican Butternut Squash Enchiladas are a delightful twist on traditional enchiladas, featuring tender roasted butternut squash, savory spices, and a rich, smoky sauce. These enchiladas are a satisfying vegetarian option that combines the comforting flavors of Mexican cuisine with the natural sweetness and creaminess of butternut squash.
Recipe: butternut squash enchiladas
Mexican Avocado Salad
Mexican Avocado Salad! This simple avocado salad is the perfect summer salad. Light, simple and ready in just 10 minutes.
Recipe: mexican avocado salad
Vegan Mexican Hot Chocolate
Vegan Mexican Hot Chocolate! Thick, creamy hot chocolate lightly spiced with cayenne and cinnamon.
Recipe: vegan mexican hot chocolate
Sweet Potato Tacos with Black Beans
Sweet Potato Tacos with Black Beans are a perfect vegetarian dinner packed with flavor, texture and color! Even meat eaters go crazy for these – and when you drizzle with the Avocado Lime Crema? You'll be in Tex-Mex heaven.
Recipe: Sweet Potato Tacos
Mexican Black Beans in Instant Pot
Packed with protein and fiber, and full of flavor, these healthy Mexican Black Beans in Instant Pot are the perfect side dish to make for your family.
Recipe: mexican black beans instant pot
Pico de Gallo Salsa
This easy Pico de Gallo Salsa is healthy & packed with flavor – filled with yummy tomatoes, cilantro, lime and just the right amount of spice. Use it for tacos, fish, meat, for tortilla chips or to top a salad – either way, it's delicious!
Recipe: pico de gallo salsa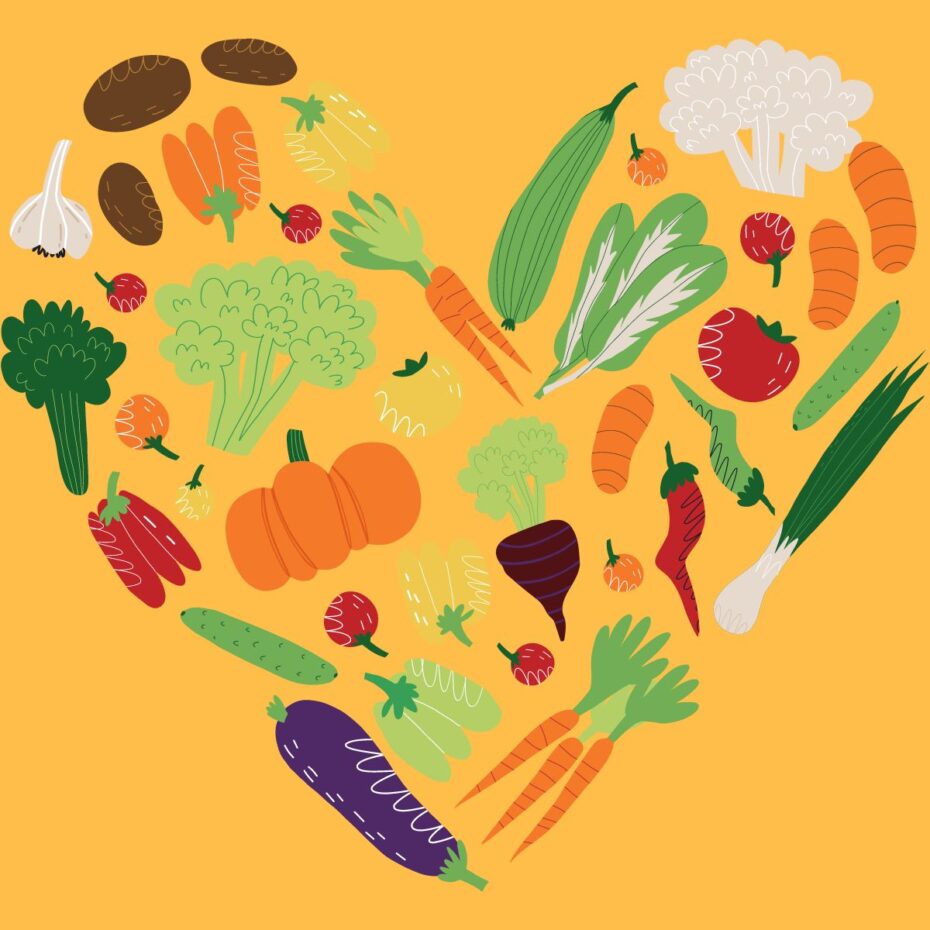 More vegan recipes