Gnocchi are these delicious Italian potato dumplings that look like fluffy pillows. The variety of sauces to serve gnocchi with is just as versatile as the sauces for any other pasta dish. We have collected the best 20 sauces for gnocchi that will knock your socks off. Are you ready to get some inspiration?
Gnocchi
Let's talk about gnocchi first. They are Italian potato dumplings that are cooked and served like pasta. You can either make it at home or buy them as refrigerated or frozen in stores.
The main ingredients of gnocchi are potato, wheat flour, and eggs. Not to mention it is a perfect recipe to use leftover mashed potatoes. You knead the dough a bit, form these cute pillows, and then cook them in boiling water like you would any pasta. Here is a recipe to make classic Italian gnocchi. However, there are other classic variations like cavatelli (made with semolina flour), gnudi (made with ricotta), malfatti (made with ricotta and spinach), malloreddus (aka Sardinian gnocchi with durum wheat semolina flour and saffron), strangolapreti (made with breadcrumbs and spinach).
If you were wondering "Is gnocchi gluten-free?", the answer is sadly not. We collected 15+ gluten-free and vegan gnocchi brands you can choose from.
Or if you are interested in a homemade recipe with little twist, here is a delicious Sweet Potato Gnocchi recipe that is actually vegan and gluten-free as well. (See below picture)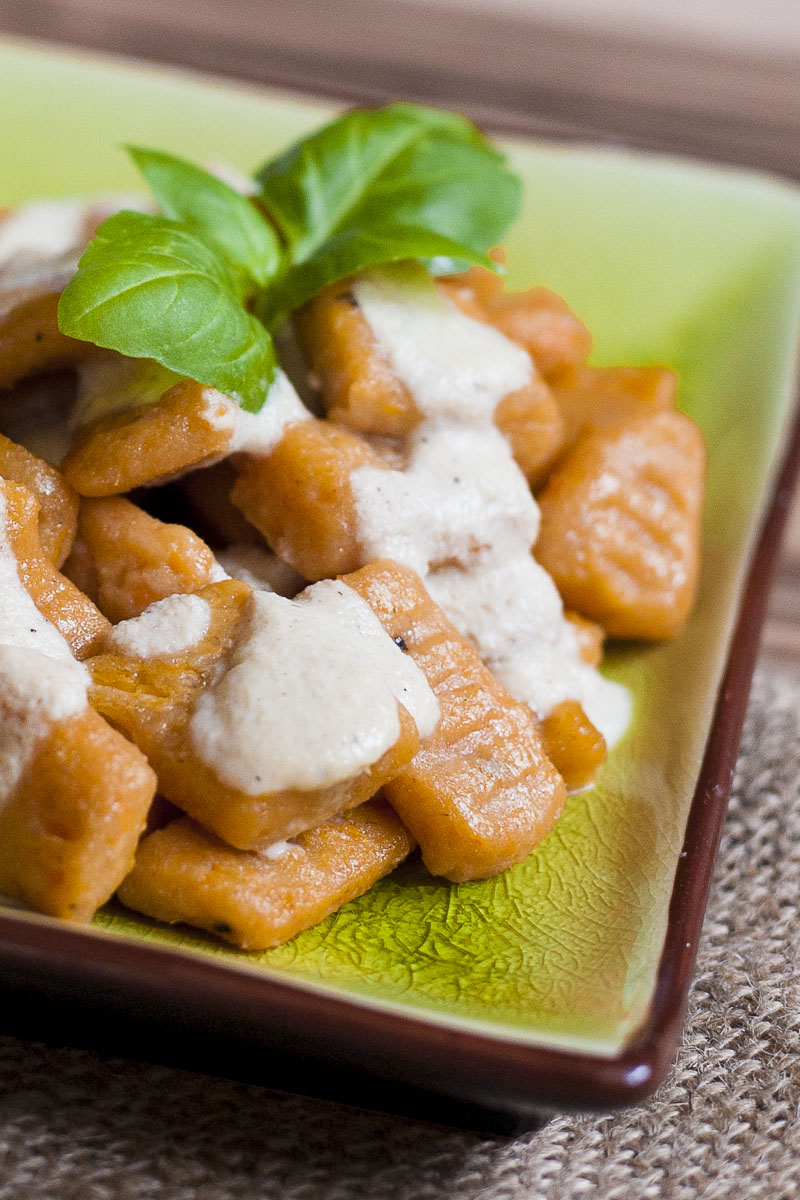 What to serve with Gnocchi?
Your favorite pasta sauce of course. The best classic one would be the Brown Butter Sage Sauce called "gnocchi alla salvia" in Italian. However, if you need more inspiration here are 20+ delicious sauces that go great with gnocchi.
Tomato-based sauces
It is hard to argue that the most popular Italian pasta sauce is the classic Pomodoro Sauce. A simple smooth tomato sauce that is seasoned with chopped garlic, freshly chopped oregano, and basil. Italian cuisine is big on using fresh, ripe, in-season ingredients. However, there are some delicious variations to tomato-based sauces that you can toss with cooked gnocchi. They can be spicy and hot or creamy or even spiked.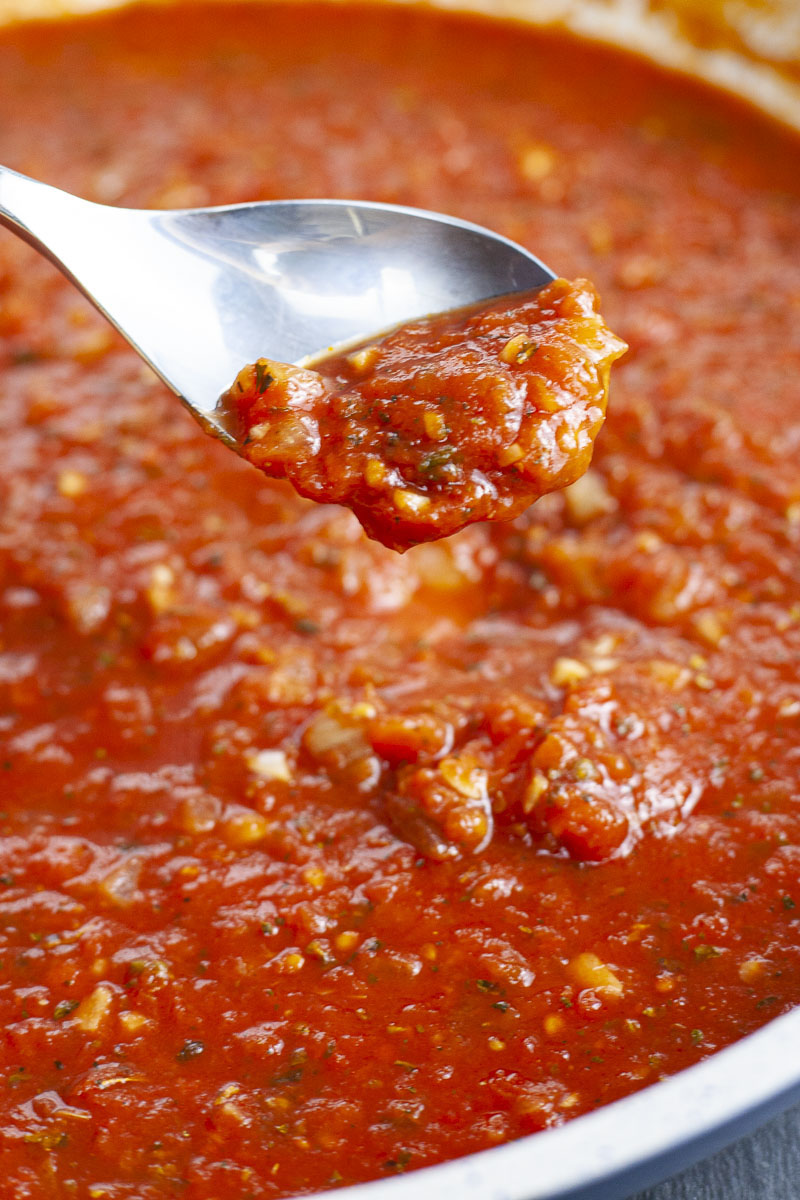 Creamy white sauces
Creamy sauces are next on the list. It is wonderful to dip gnocchi in a creamy, velvety sauce. These white sauces are made of different milk, cream, or cheese (may they be dairy or dairy-free). Pairing gnocchi with such rich sauces will make them for a quite heavy and filling meal.
Pesto sauces
If you haven't tried gnocchi or any pasta for that matter with a fresh pesto sauce, you are in for a treat. It is so easy to make pesto at home. Just take a food processor, choose your leafy green or herb (basil, parsley, mint, spinach, kale, etc.), then choose your nut or seed (pine nut, almond, walnut, cashew, pistachios, sunflower seeds, pepitas, etc.), add freshly chopped garlic, extra virgin olive oil, and parmesan cheese. And don't forget about red or yellow pestos. Here are a couple of delicious pairings you can serve your gnocchi with.
Veggie-based sauces
Gnocchi is served as a first course in the place of soups or other pasta dishes. So Italians usually opt for a light sauce to accompany them. However, we love serving gnocchi with less traditional sauces so our guests would be amazed by that combination. These sauces are also perfect to include gnocchi in themed or seasoned meals. For example, gnocchi with roasted butternut squash sauce is just screaming "I am the perfect autumn comfort food!" or adding fresh asparagus or spinach will term it into a quintessential spring dish.
What do you say your favorite sauce with gnocchi is? Let us know in the comments.