These 25 vegan comfort food recipes aim to recreate familiar flavors of traditional comfort foods using plant-based ingredients. These dishes are hearty and filling, often featuring meat substitutes and plant-based cheeses that you can serve with potatoes, pasta, or rice.
Tofu Burger
Ready in just 35 minutes, this juicy tofu burger is full of smoky flavors that taste just like something you would find in a Whopper, but without the meat!
Recipe: tofu burger
Vegetable Dumpling Soup
This vegan dumpling soup is the epitome of comfort food, with a medley of vegetables and herbs that come together in a light yet satisfying broth. The tender and flavorful dumplings add an extra layer of texture and flavor to make it a perfect meal for any occasion.
Recipe: vegan dumpling soup
Vegan Double Chocolate Cake
Indulge in the rich and decadent flavors of this vegan double chocolate cake, topped with a smooth and creamy chocolate coconut whipped cream frosting. Made with only a few simple ingredients, this easy-to-follow recipe will have you enjoying a perfect slice of chocolate heaven in no time!
Recipe: vegan chocolate cake
Lasagna with Lentil Bolognese
This vegan lentil lasagna is a delicious and satisfying dish that features a rich and flavorful lentil bolognese sauce layered with creamy white bechamel and lasagna noodles. It is a perfect comfort food that will leave you feeling full and satisfied.
Recipe: vegan lentil lasagna
Vegan Mac and Cheese
Looking for a healthy and delicious vegan mac and cheese recipe? Look no further than this creamy and veggie-packed sauce that's ready in just 20 minutes! Made without cashews, soy, oil, or gluten, all you need are sunflower seeds and nutritional yeast to create a flavorful and satisfying meal.
Recipe: vegan mac and cheese
The Creamiest Vegan Rice Pudding
Indulge in the creamiest vegan rice pudding you'll ever taste with this easy recipe! Fragrant jasmine rice is cooked in a combination of almond milk and canned coconut milk to create a velvety texture, then topped off with a homemade cinnamon berry sauce.
Recipe: vegan rice pudding
TVP Burger
Why is it the meatiest vegan beef burger? Because it has a chewy, ground beef-like texture (thank you TVP), and it does not taste like veggies at all.
Recipe: vegan tvp burger
Creamiest Vegan Scalloped Potatoes
This vegan scalloped potatoes recipe is the ultimate comfort food and a perfect side dish for any occasion. With its creamy, garlicky, and savory flavors, it is sure to please everyone at the dinner table.
Recipe: vegan scalloped potatoes
Tofu Meatballs
These vegan tofu meatballs are a tasty and healthy alternative to traditional meatballs. Using minced frozen tofu and Italian-style seasoning, they're easy to make, versatile, and ready to serve in just 40 minutes.
Recipe: tofu meatballs
Baked Vegan Cheesecake
This vegan New York-style cheesecake is a dreamy dessert with a velvety texture and a tangy flavor that perfectly complements the bright raspberry sauce. Made with only five whole food ingredients, it's oil-free and gluten-free, making it a healthier treat without sacrificing taste.
Recipe: baked vegan cheesecake
Vegetable Stew with Dumplings
This vegan stew with dumplings is a delicious and comforting dish that will warm you up on a cold night. The flavorful stew, loaded with veggies and lentils, is topped with tender and fluffy dumplings, making it a satisfying and wholesome meal.
Recipe: vegan stew with dumplings
Vegan Panna Cotta
This vegan panna cotta is a decadent, silky-smooth Italian dessert made without gelatin or dairy. With only a few simple ingredients, it is a quick and easy dessert that will impress your guests.
Recipe: vegan panna cotta
Caramel Nice Cream
Indulge in this luscious vegan caramel nice cream, made with frozen bananas and a rich, velvety caramel flavor blended in. Topped with a drizzle of vegan caramel sauce, this treat is easy to make and perfect for satisfying your sweet tooth any time of day.
Recipe: caramel nice cream
Vegan Chicken Noodle Soup
This vegan chicken noodle soup is the perfect comforting and nourishing meal that can be made in just 30 minutes. It's loaded with hearty veggies, aromatic herbs, and meaty king oyster mushrooms that make it a satisfying and healthy option for lunch or dinner.
Recipe: vegan chicken noodle soup
Mushroom Pasta
Indulge in the rich and creamy flavors of this vegan mushroom pasta, made with sautéed mushrooms and a savory herb-infused milk sauce. Topped with vegan Parmesan and a touch of red chili pepper, this dish is a comforting and delicious meal that's perfect for any day of the week.
Recipe: vegan mushroom pasta
Meaty Vegan Moussaka
This vegan moussaka recipe features layers of tender roasted eggplant slices, a rich tomato-based ragu sauce made with vegan ground meat, and a velvety creamy white bechamel sauce that is baked to perfection. It's a hearty and flavorful Mediterranean-inspired dish that is sure to impress.
Recipe: vegan moussaka
Vegan Philly Cheesesteak
To make the best vegan Philly cheesesteak you should pan-fry shredded oyster mushrooms (not cut, but torn apart). They will have the perfect beefy texture and taste. Fill your hoagie roll with a generous amount of mushroom cheesesteak and vegan cheese.
Recipe: vegan Philly cheesesteak
Chipotle Black Bean Burger
This chipotle black bean burger recipe is a delicious and flavorful alternative to traditional burgers. Made with black beans, adobo sauce, and spices such as cumin and smoked paprika, these patties are perfect for grilling or frying and are sure to be a hit with vegans and meat-lovers alike!
Recipe: chipotle black bean burger
Vegan Gyros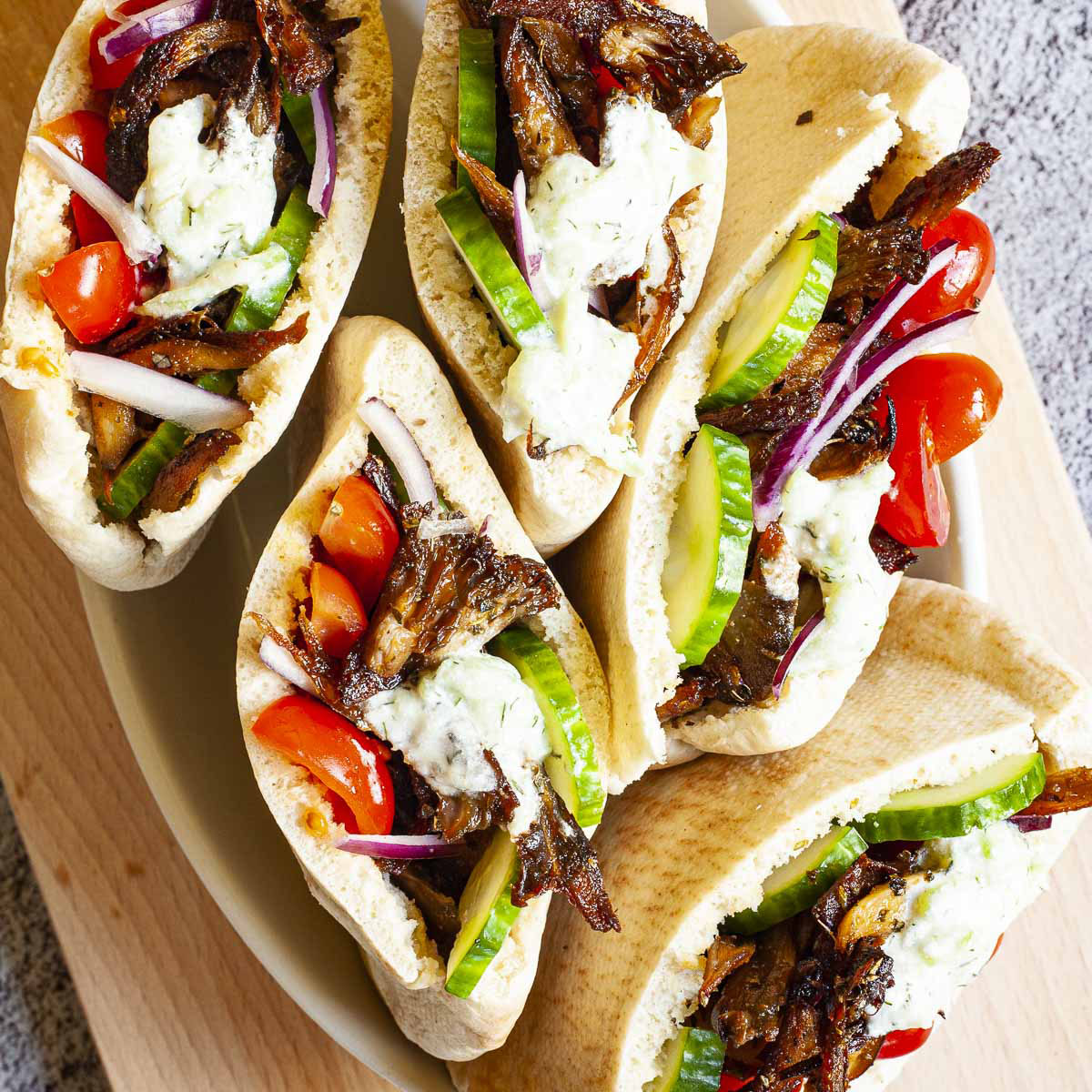 These vegan gyros made with shredded oyster mushrooms have the perfect texture and taste, making them the best option for a filling meal. The crispy vegan gyro meat pairs well with fresh vegetables and homemade tzatziki sauce, all wrapped up in a pita pocket.
Recipe: vegan gyros
TVP Meatballs
These TVP meatballs are the perfect plant-based substitute for traditional meatballs, with a satisfying meaty texture and full of savory flavors. Paired with a rich marinara sauce and spaghetti, they make a delicious and comforting meal.
Recipe: TVP meatballs
Vegan Lentil Loaf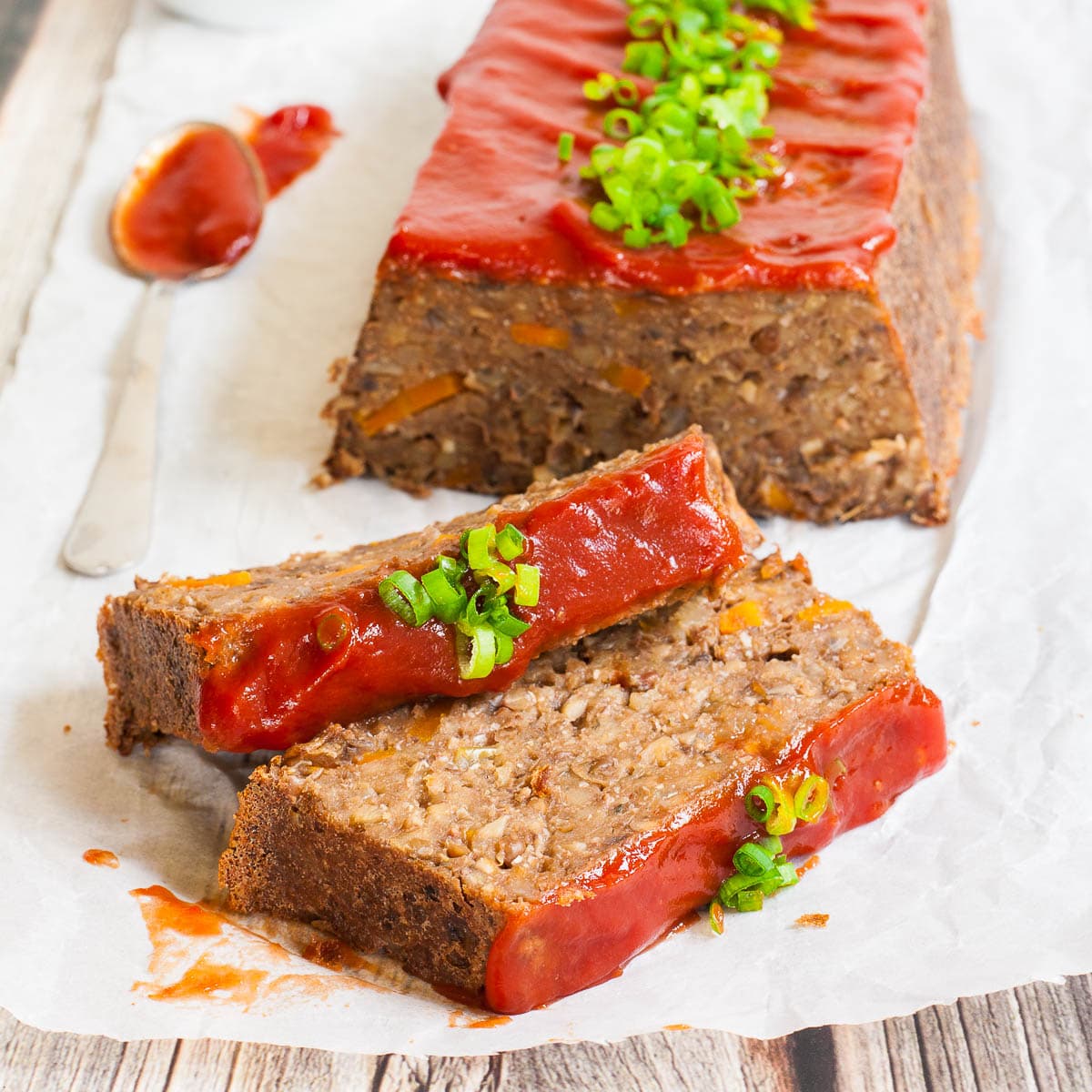 This vegan lentil loaf is packed with nutrients and flavor, and it's a perfect option for a healthy and filling dinner. Plus, it's easy to customize with your favorite herbs and spices for a dish that is sure to impress.
Recipe: vegan lentil loaf
Jackfruit Stew
The best thing that can happen to canned young jackfruit is to turn it into a hearty and filling vegan beef stew. It is the perfect dinner recipe when you need a warm and steamy bowl of delicious vegan comfort food.
Recipe: jackfruit stew
BBQ Vegan Pulled Pork Burger
Shredded king oyster mushrooms make the best vegan pulled pork. Their meaty texture is way better to roast, grill, or fry than jackfruit. In 40 minutes, you can have this BBQ pulled mushroom burger with a vegan coleslaw.
Recipe: vegan pulled pork burger
Savory Sweet Potato Casserole
If you are looking for an aromatic, herby, savory sweet potato casserole, you may want to try this recipe. It is an egg-free whipped sweet potato base topped with caramelized onions and flaky grated crumbles seasoned with thyme, sage, and rosemary.
Recipe: vegan sweet potato casserole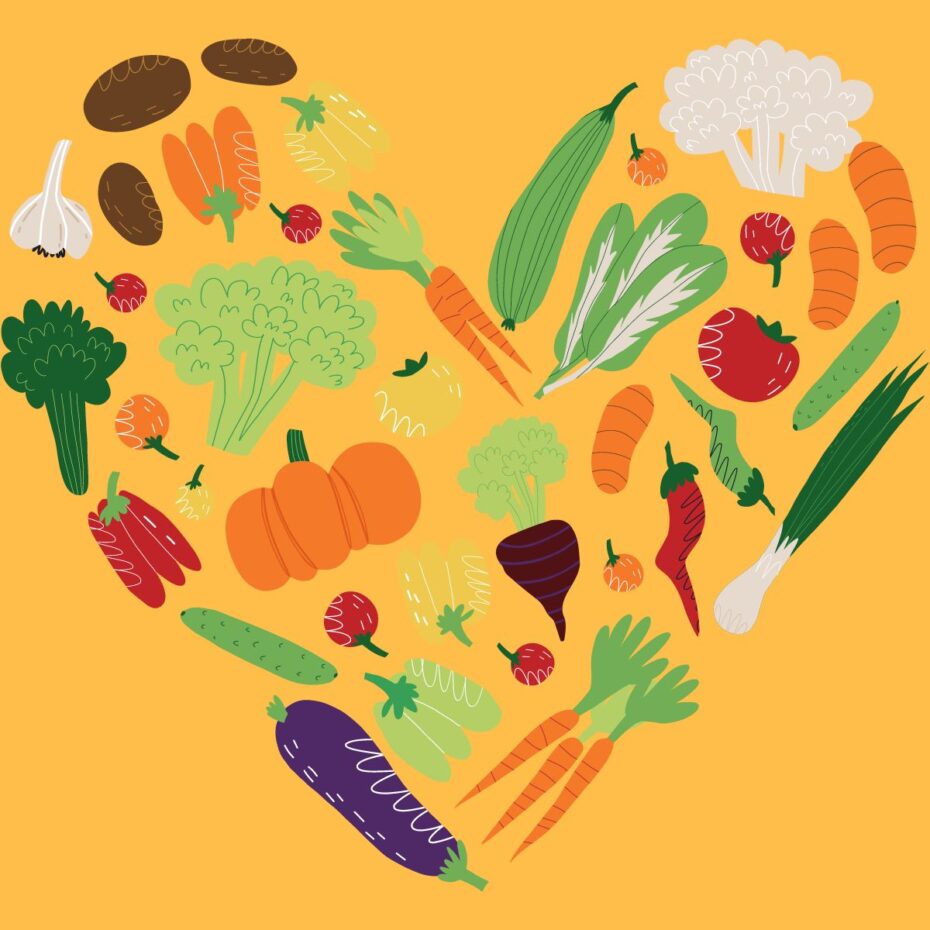 More vegan recipes