Explore these 19 healthy and inventive recipes that put the spotlight on often overlooked garden produce stars. From vibrant Swiss chard and earthy rutabaga to delicate kohlrabi and fragrant fennel, these recipes offer a delicious way to make the most of your garden's bounty. Whether you're a seasoned gardener looking for new ways to enjoy your harvest or simply looking to diversify your vegetable intake, these dishes will inspire you to celebrate the unique flavors and textures of these unsung heroes of the garden. Get ready to elevate your culinary creations and make your produce shine with these innovative recipes.
Eggplant Parmesan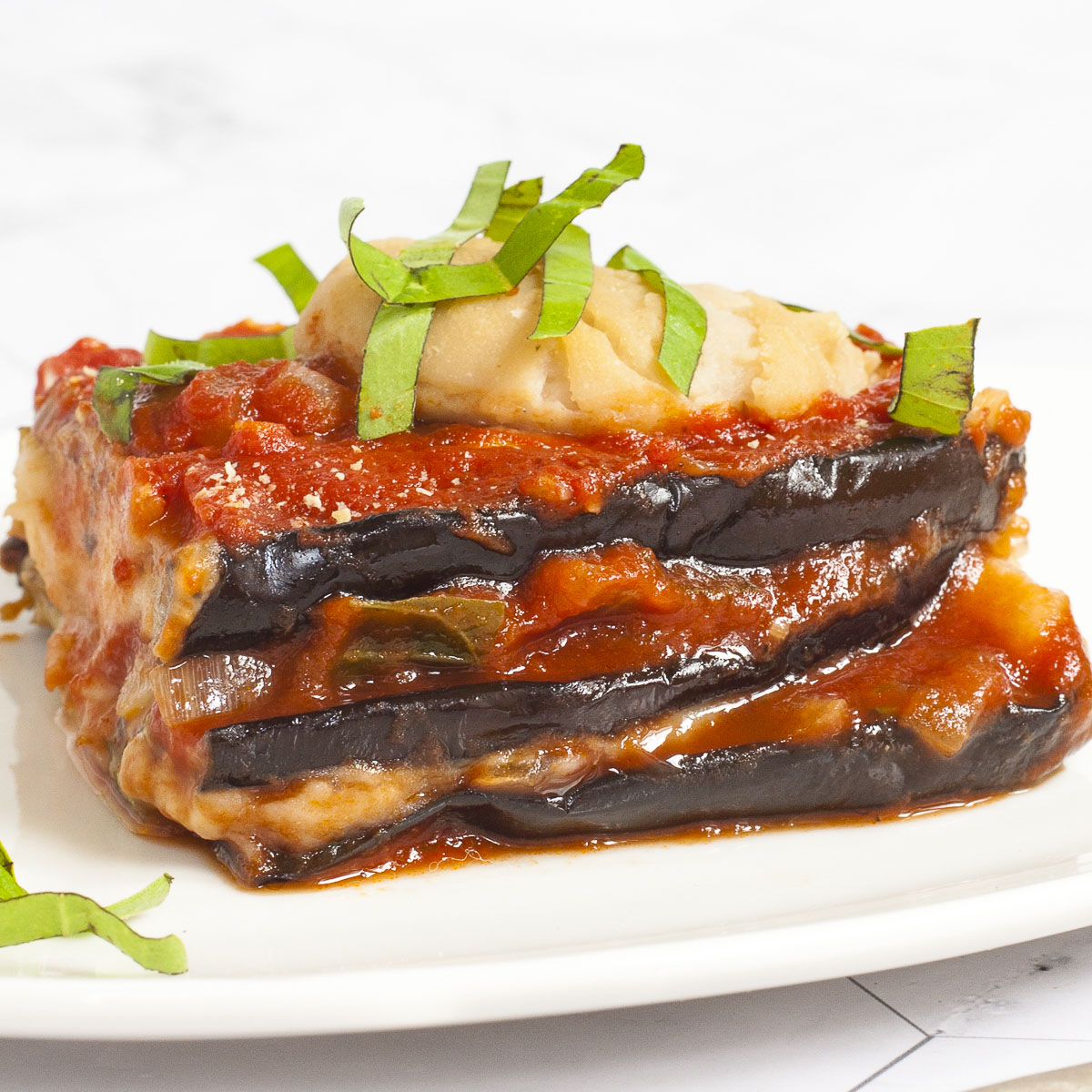 This eggplant parmesan is a delicious and healthy alternative to the traditional Italian dish. With roasted eggplant and a hearty Pomodoro sauce topped with a creamy cheese sauce, you won't even miss the breadcrumbs.
Recipe: eggplant parmesan
Thai Glass Noodle Salad – Yum Woon Sen
Indulge in the flavors of Thailand with this refreshing and easy-to-make Yum Woon Sen salad recipe. Loaded with tangy tomatoes, crunchy celery, and roasted peanuts, and tossed with a zesty salad dressing, this dish is perfect for a light summer meal or as a side dish for your next barbecue.
Recipe: Yum Woon Sen
Gobi Manchurian
This easy-to-make Gobi Manchurian recipe is a delicious version of the classic Indo-Chinese dish with much fewer ingredients! Tender chunks of cauliflower are first breaded and deep-fried before being coated in a flavorful, aromatic, finger-licking sauce. In just 30 minutes, you will have the perfect appetizer or main dish.
Recipe: gobi manchurian
Blueberry Lemon Muffins
If you like tender, sweet, and fruit-filled muffins, these blueberry lemon muffins will surely knock your taste buds out of the park! Made with a delicious combination of fresh blueberries and lemon zest and then topped with a sweet lemon glaze, having just one muffin will be nearly impossible!
Recipe: blueberry lemon muffins
Roasted Cauliflower
Roasted cauliflower gets a makeover with this delicious recipe. The mild spiciness of the roasted florets is perfectly complemented by a creamy lemon herb tahini sauce, making it a perfect side dish for any meal.
Recipe: roasted cauliflower
Quinoa Salad with Berries and Nuts
This refreshing berry and nuts quinoa salad is a perfect choice for a healthy and satisfying meal. Packed with protein from quinoa and nuts, and topped with fresh summer berries, it's a delicious and nutritious dish for any occasion.
Recipe: quinoa salad
Beet Burger
With just 7 simple and easy-to-find ingredients, this beet burger recipe is perfect for those who want to experience the juicy, flavorful, and downright irresistible taste of this crowd-pleaser. Get your hands on some beets, cannellini beans, and oats, and trust us, this burger will leave you feeling happy, satisfied, and wanting more!
Recipe: beet burger
Shakshuka
This shakshuka is a flavorful and hearty stew that combines Middle Eastern spices with tomatoes, bell peppers, onions, and chickpeas. Ready in under 30 minutes, this dish is perfect for a quick and satisfying weeknight dinner.
Recipe: shakshuka
Light Frittata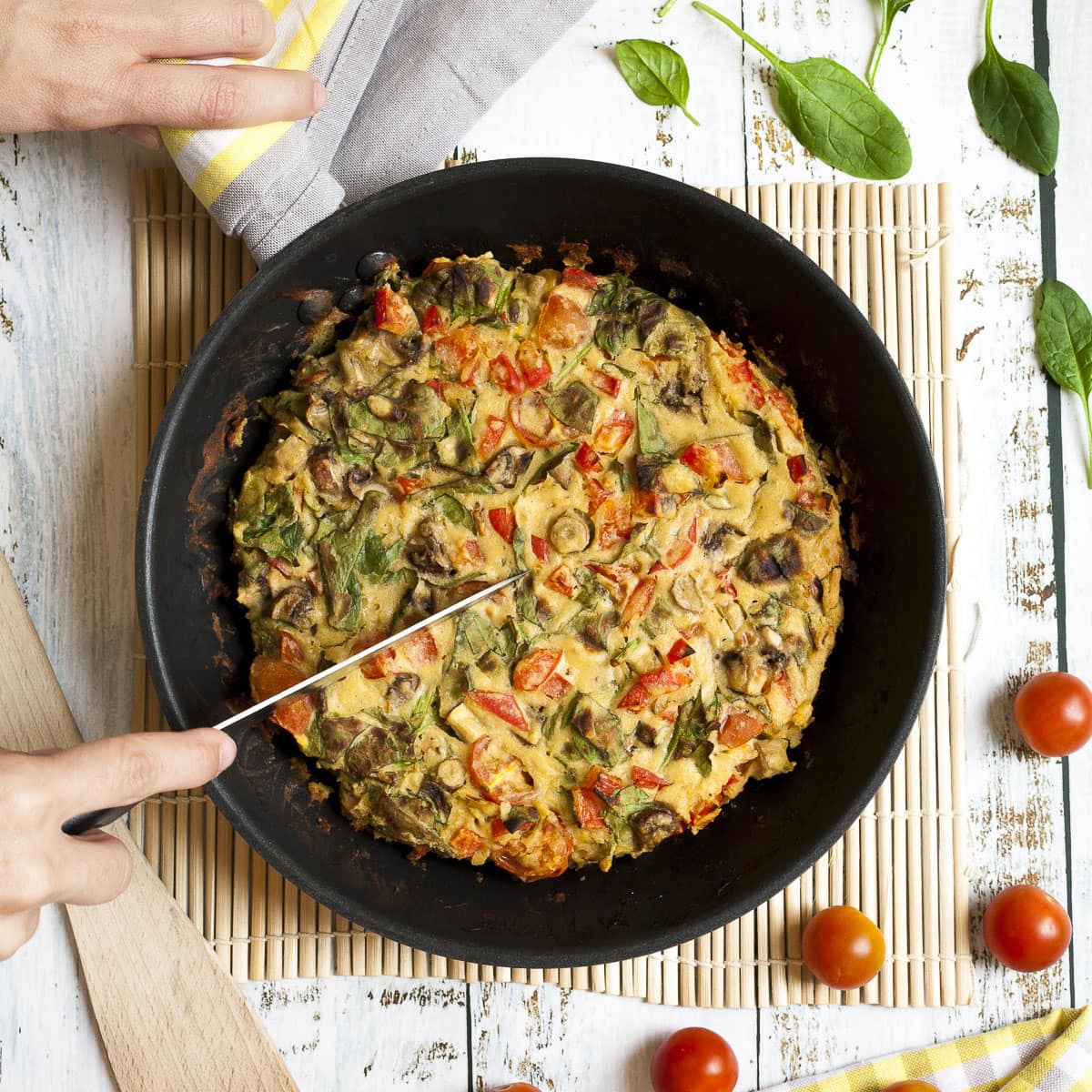 This frittata is a healthy and satisfying breakfast option that is loaded with vegetables and made with a simple 3-ingredient chickpea flour base. It's perfect for meal prep and can be enjoyed hot or cold.
Recipe: frittata
Mediterranean Grazing Board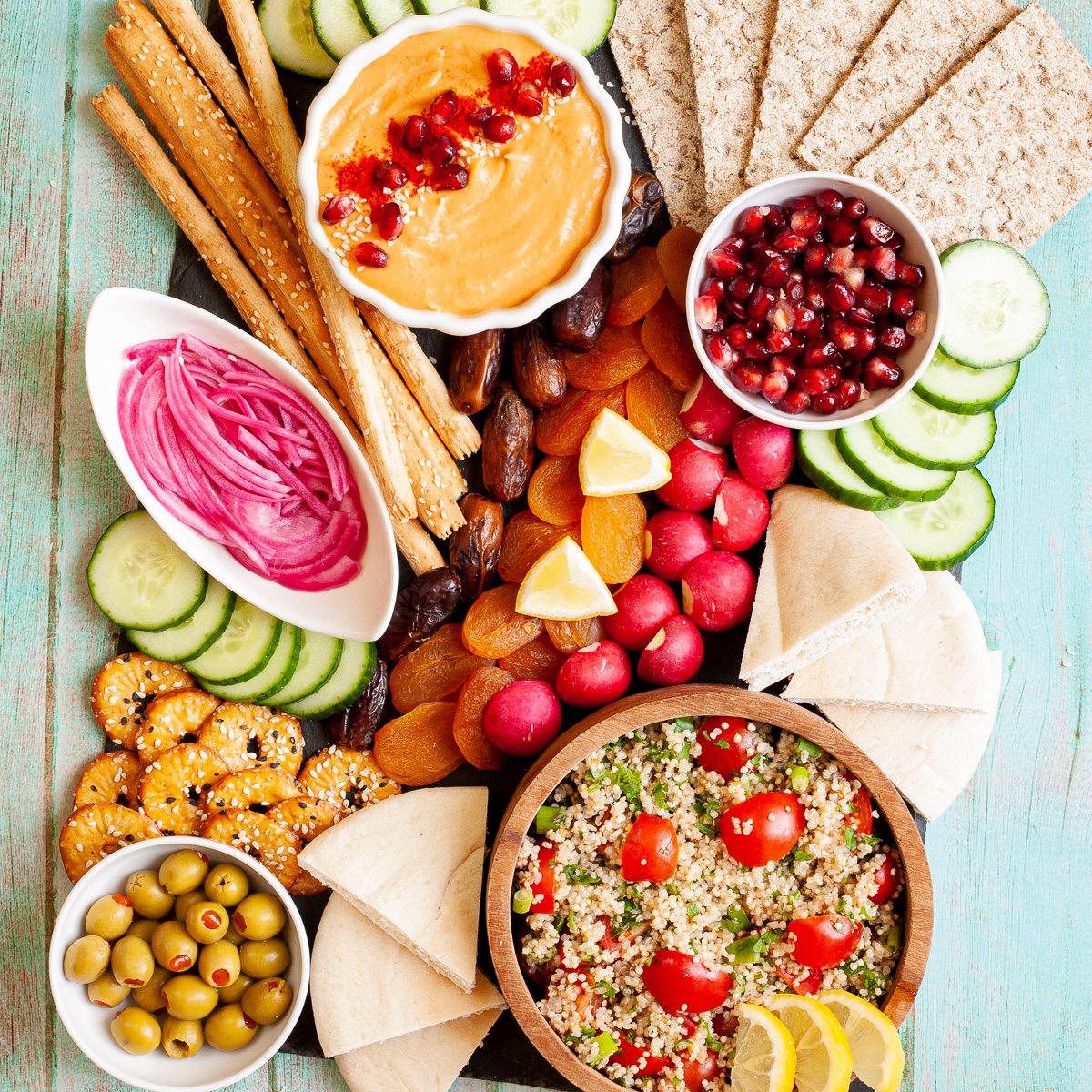 A grazing board is the perfect combination of aesthetics and taste. With a variety of dips, crunchy breadsticks, pickled onions, and soft pita bread, it's a delicious Mediterranean feast that's perfect for sharing with family and friends.
Recipe: Mediterranean Grazing Board
One-Pot Ratatouille
This is the best French summer vegetable stew that you can stir up in one pot within 30 minutes. I say to stir up because the traditional ratatouille is cooked on a stovetop and not baked.
Recipe: ratatouille
Vegetable Moussaka
This moussaka recipe features layers of tender roasted eggplant slices, a rich tomato-based ragu sauce made with meatless ground meat, and a velvety creamy white bechamel sauce that is baked to perfection. It's a hearty and flavorful Mediterranean-inspired dish that is sure to impress.
Recipe: moussaka
Roasted Broccoli Sweet Potato Soup
This creamy broccoli sweet potato soup is a perfect comfort food that is also healthy and easy to make. With the veggies roasted in the oven and blended together with ginger seasoning, this soup is a delicious way to enjoy a warm and hearty meal.
Recipe: broccoli sweet potato soup
Creamy Cauliflower Soup
Looking for a delicious, creamy, and healthy soup? This cauliflower and potato soup is the perfect choice. With a velvety texture, it's a great option for anyone looking for a comforting and easy meal.
Recipe: cauliflower soup
Cauliflower Steak in 20 Mins
If you're looking for a new and exciting way to enjoy cauliflower, try making these cauliflower steaks. With their crispy exterior and tender interior, and seasoned to perfection, they make a perfect main dish or side that doesn't require an oven.
Recipe: cauliflower steak
Vegetable Gyros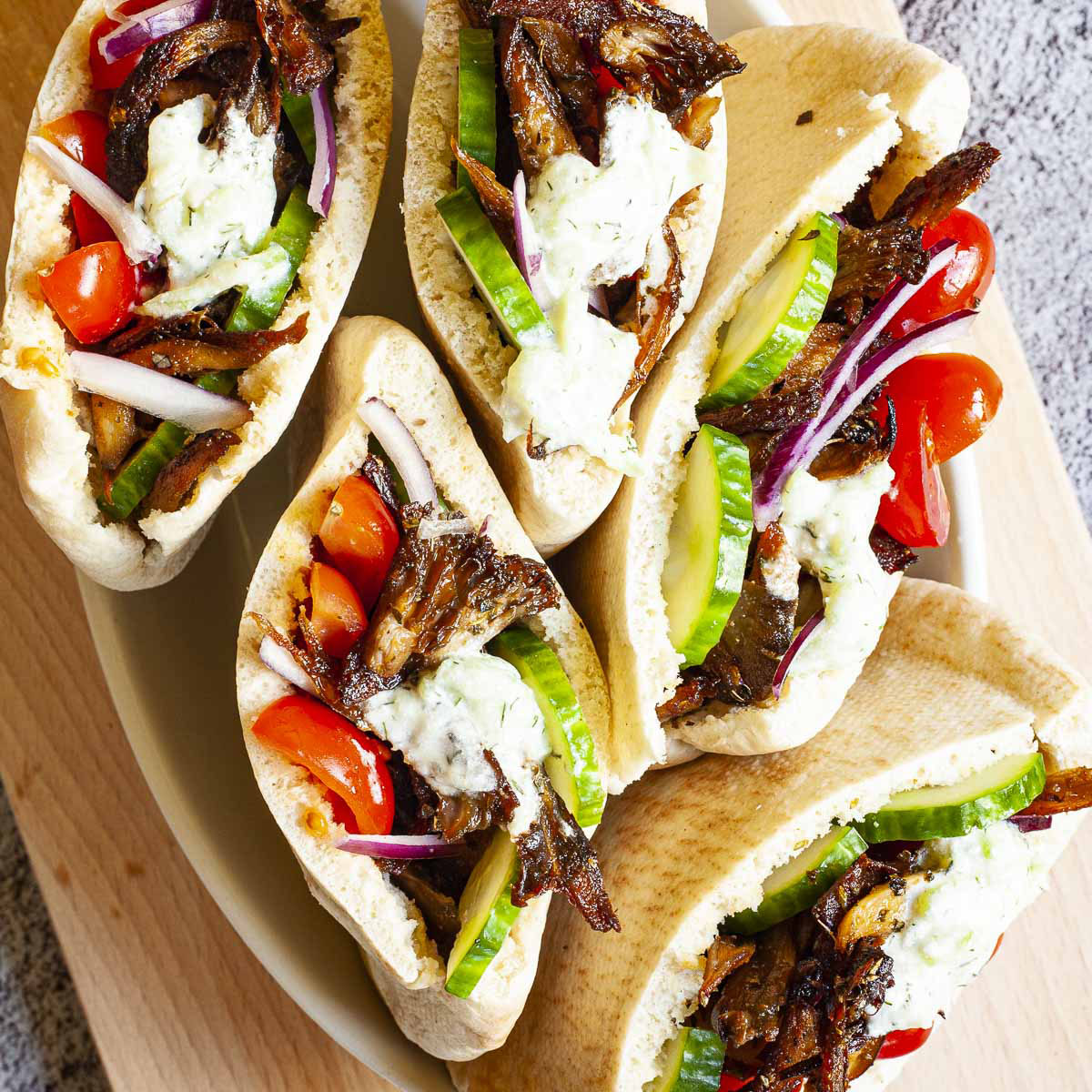 These gyros made with shredded oyster mushrooms have the perfect texture and taste, making them the best option for a filling meal. The crispy gyro meat pairs well with fresh vegetables and homemade tzatziki sauce, all wrapped up in a pita pocket.
Recipe: gyros
Blueberry Muffins
These moist, fluffy, and easy-to-make blueberry muffins are packed with fresh, juicy blueberries and a hint of vanilla, then topped with cane sugar for an extra sweet crunch. Inspired by the popular Jordan Marsh blueberry muffin recipe, this sweet treat will surely put a smile on your face, whether you have them for breakfast, a snack, or a post-meal dessert!
Recipe: blueberry muffins
Plum Crumble
This Simple Plum Crumble with Crunchy Walnut and Oat Topping is one of the easiest dessert recipes. You can't go wrong with a crumble. No kneading, no shaping, no decorating. I usually make the crispy topping with a food processor, which is like 2 minutes tops. And a scoop of vanilla ice cream is a must.
Recipe: plum crumble
Hidden Veggies Pasta Sauce
This healthy vegetable sauce is a delicious and nutritious option for pasta lovers. Packed with seven different veggies and blended into a smooth and creamy sauce, even picky eaters will love this flavorful and satisfying meal.
Recipe: vegetable sauce pasta
26 Big-Batch Dishes to Stock Your Freezer
15 Weekend Lunch Recipes on a Dime to Feed The Family
Europe's Finest 25 Recipes You May Not Even Know Of
25 Asian Foods You Absolutely Need to Make At Least Once
Skip The Dreaded Drive-Thru Line With These 15 Fast Food Copycat Recipes