Embark on a gastronomic tour of Europe with these 25 exquisite recipes that showcase the continent's finest culinary treasures, some of which you may not even be aware of. From French delicacies to Italian classics, Spanish delights, and beyond, this collection offers a diverse array of flavors and traditions that define European cuisine. Whether you're seeking to expand your culinary horizons or rediscover hidden gems, these recipes will transport you to the heart of Europe's kitchens, allowing you to savor the rich heritage and taste the essence of each region. Get ready to explore and indulge in the finest culinary delights Europe has to offer!
Gyros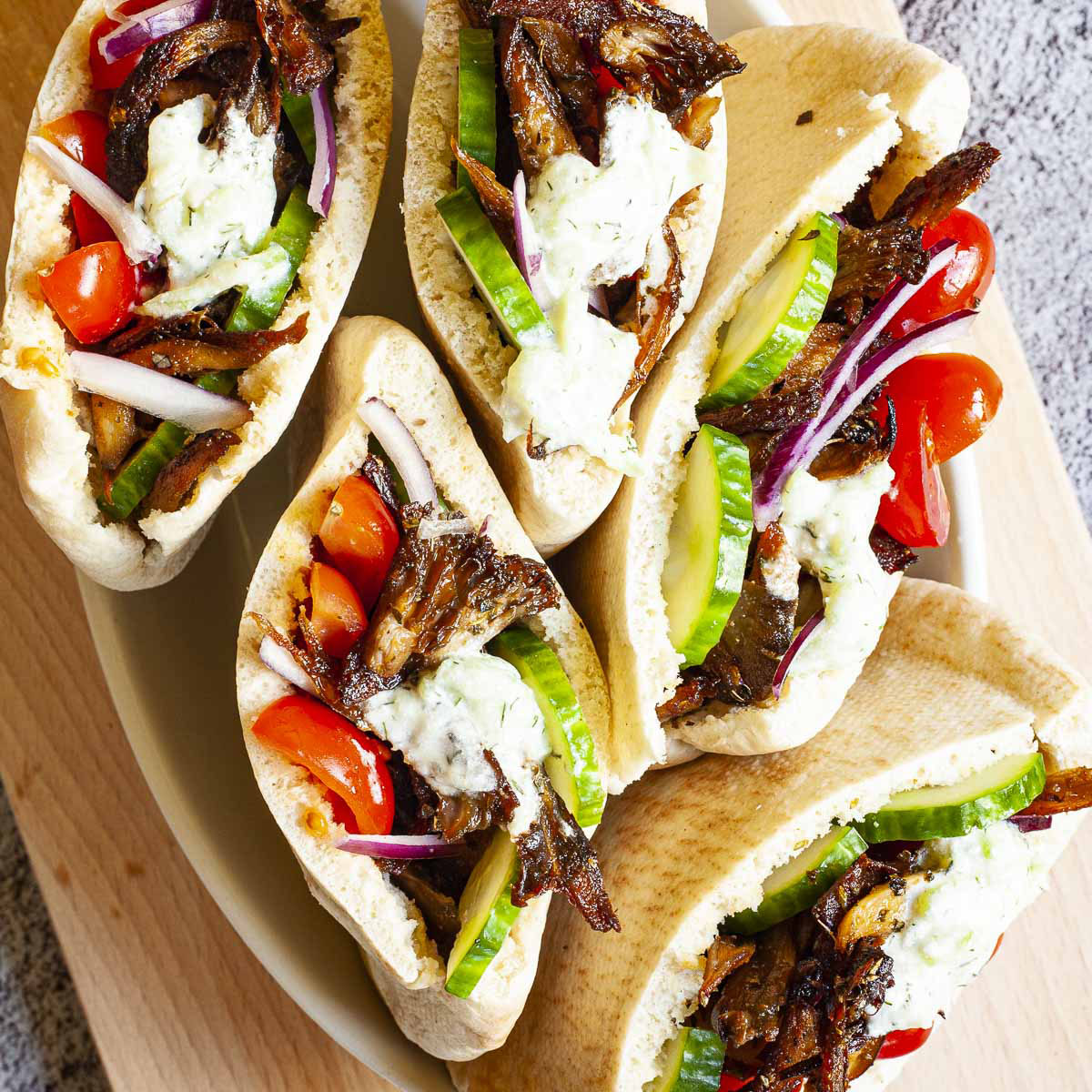 These gyros made with shredded oyster mushrooms have the perfect texture and taste, making them the best option for a filling meal. The crispy gyro meat pairs well with fresh vegetables and homemade tzatziki sauce, all wrapped up in a pita pocket.
Recipe: gyros
Hungarian Bean Goulash
Indulge in the flavors of Hungary with this hearty vegetarian goulash soup made with beans and vegetables. This traditional recipe has been passed down through generations and can be made in just 30 minutes, making it the perfect comforting and healthy meal for any weeknight.
Recipe: goulash soup
Lasagna with Lentil Bolognese
This lentil lasagna is a delicious and satisfying dish that features a rich and flavorful lentil bolognese sauce layered with creamy white bechamel and lasagna noodles. It is a perfect comfort food that will leave you feeling full and satisfied.
Recipe: lentil lasagna
TVP Meatballs
These meatballs are the perfect substitute for traditional meatballs, with a satisfying meaty texture and full of savory flavors. Paired with a rich marinara sauce and spaghetti, they make a delicious and comforting meal.
Recipe: TVP meatballs
One-Pot Ratatouille
This is the best French summer vegetable stew that you can stir up in one pot within 30 minutes. I say to stir up because the traditional ratatouille is cooked on a stovetop and not baked.
Recipe: ratatouille
Spinach Lasagna
This vegetarian lasagna recipe is a wholesome and delicious take on the classic comfort food, with layers of hearty marinara sauce and a flavorful spinach tofu ricotta filling. It's a satisfying dish that's perfect for a cozy night in.
Recipe: spinach lasagna
Spaghetti Bolognese
Enjoy a healthier twist on the classic bolognese with this cauliflower walnut meat recipe, perfect for a quick and easy dinner.
Recipe: spaghetti bolognese
Baked Butternut Squash Risotto
If you want to give the risotto a try, you should check out this delicious butternut squash risotto recipe. It is easy to make as part of the job is done by the oven. It is aromatic, creamy, and rich, made with Arborio rice, sweet butternut squash, green peas, and roasted pine nuts.
Recipe: butternut squash risotto
Vegetable Moussaka
This moussaka recipe features layers of tender roasted eggplant slices, a rich tomato-based ragu sauce made with meatless ground meat, and a velvety creamy white bechamel sauce that is baked to perfection. It's a hearty and flavorful Mediterranean-inspired dish that is sure to impress.
Recipe: moussaka
Alfredo Sauce in 15 minutes
Enjoy a healthy and quick meal with our 5-ingredient alfredo sauce recipe. Creamy, delicious, and ready in just 15 minutes, it's the perfect solution for a fast and easy dinner.
Recipe: alfredo sauce
Minestrone Soup
This minestrone soup is a comforting and hearty bowl of goodness. Loaded with vegetables, legumes, and pasta, it is a perfect meal for a chilly evening.
Recipe: minestrone soup
Bechamel aka White Sauce
Bechamel sauce may sound complicated, but it's actually a simple white sauce made with just three main ingredients: flour, butter, and milk. It's easy to make and adds a creamy and delicious touch to any dish.
Recipe: bechamel sauce
Italian Panna Cotta
This panna cotta is a decadent, silky-smooth Italian dessert made without gelatin or dairy. With only a few simple ingredients, it is a quick and easy dessert that will impress your guests.
Recipe: panna cotta
Authentic Lecsó (Hungarian Pepper Stew)
Lecsó is sort of the Hungarian version of the French ratatouille. It is a super easy tomato and pepper stew you can stir up in one pot within 30 minutes. If you would like to eat Lecsó exactly how Hungarians eat it, you should try this recipe.
Recipe: lecso
Sun-Dried Tomato Pesto
This sun-dried tomato pesto with rosemary is a flavor-packed condiment that can add a tasty twist to your meals. Use it as a spread on sandwiches, a dip for veggies, or a sauce for pasta to enjoy the delicious taste of sun-dried tomatoes and aromatic rosemary.
Recipe: sun-dried tomato pesto
Lentil Loaf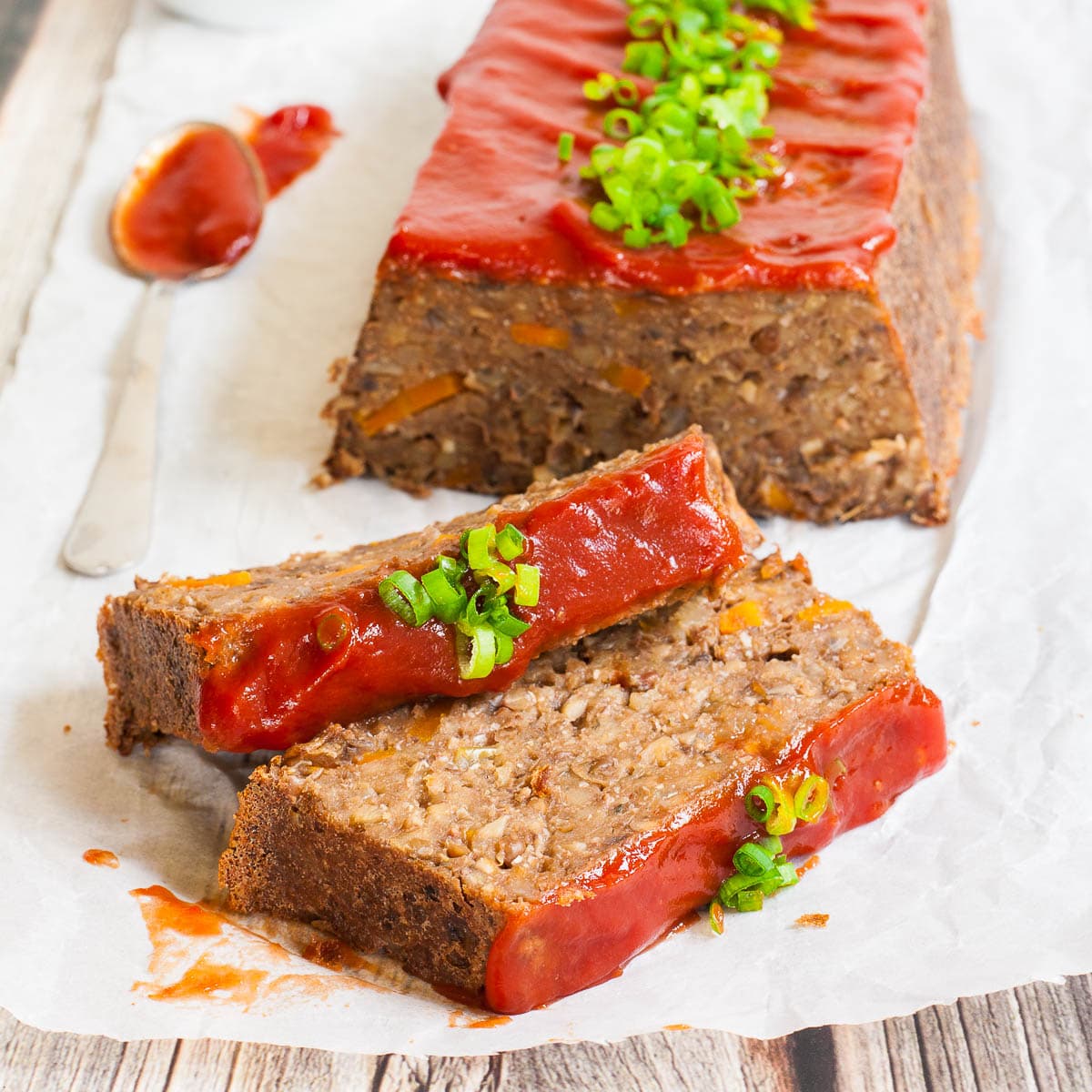 This lentil loaf is packed with nutrients and flavor, and it's a perfect option for a healthy and filling dinner. Plus, it's easy to customize with your favorite herbs and spices for a dish that is sure to impress.
Recipe: lentil loaf
French Crepes
These French crepes are a perfect breakfast or dessert option. With only five simple ingredients, they are quick and easy to make, and can be customized with your favorite fillings.
Recipe: crepes
10-min Vegan Marinara Sauce
This chunky marinara sauce is a delicious and easy way to add fresh and nutritious ingredients to your favorite pasta dishes. With simple ingredients like chopped tomatoes, fragrant basil, and savory onion and garlic, this sauce is full of flavor and perfect for a quick and satisfying meal.
Recipe: marinara sauce
Cabbage Soup with Sausages
This Hungarian cabbage soup recipe is a flavorful and delicious option for any season. With a generous amount of smoked sweet paprika powder and sour cream, it brings a unique twist to the classic cabbage soup. Packed with potatoes, carrots, tomatoes, peppers, and sausages, it's a hearty and satisfying meal that is easy to make.
Recipe: cabbage soup
Mushroom Pasta
Indulge in the rich and creamy flavors of this mushroom pasta, made with sautéed mushrooms and a savory herb-infused milk sauce. Topped with vegan Parmesan and a touch of red chili pepper, this dish is a comforting and delicious meal that's perfect for any day of the week.
Recipe: mushroom pasta
Cream of Mushroom Soup
Looking for a quick and easy soup that's packed with flavor? Try this creamy mushroom soup that can be whipped up in just 30 minutes! Featuring a variety of mushrooms for a rich and savory taste, this soup is perfect for a comforting and satisfying meal.
Recipe: cream of mushroom soup
Frittata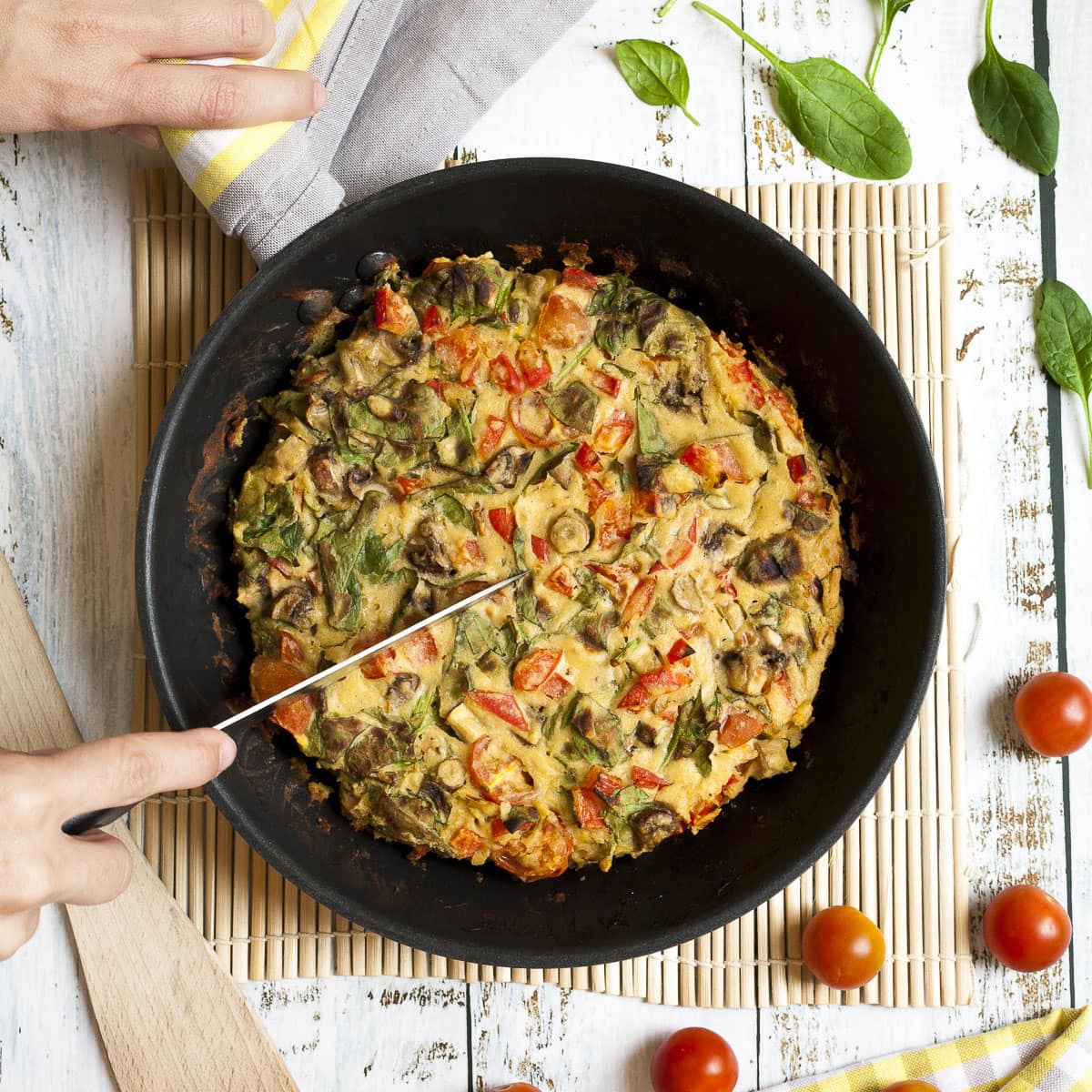 This frittata is a healthy and satisfying breakfast option that is loaded with vegetables and made with a simple 3-ingredient chickpea flour base. It's perfect for meal prep and can be enjoyed hot or cold.
Recipe: frittata
Eggplant Parmesan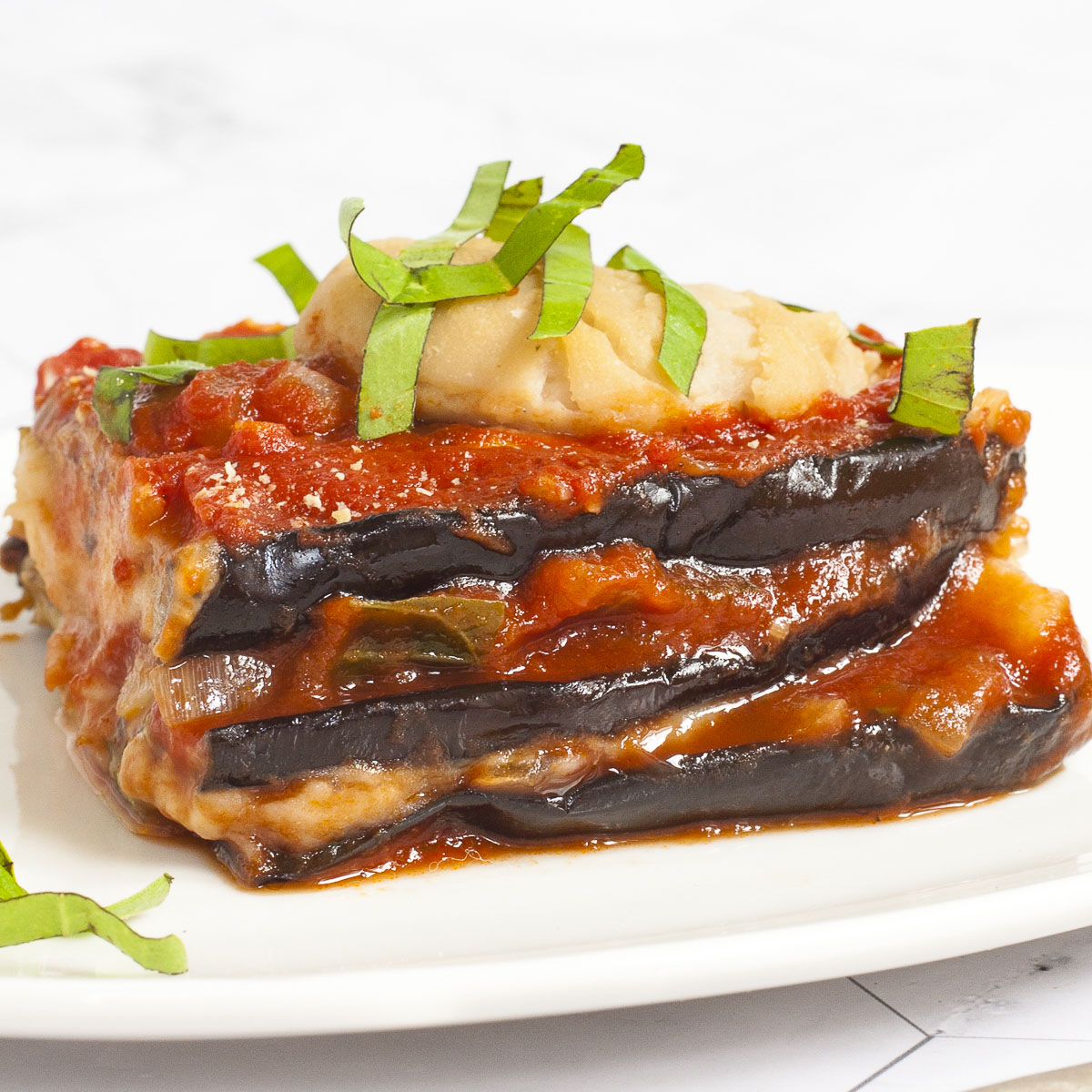 This eggplant parmesan is a delicious and healthy alternative to the traditional Italian dish. With roasted eggplant and a hearty Pomodoro sauce topped with a creamy "cheese" sauce, you won't even miss the breadcrumbs.
Recipe: eggplant parmesan
Pesto Pasta
Indulge in the deliciousness of this pesto pasta that's bursting with flavors of freshly made basil pesto, juicy cherry tomatoes, and a sprinkle of vegan parmesan or nutritional yeast. It's a quick and easy meal that's perfect for any time of the day.
Recipe: pesto pasta
Crescent Cookies
These crescent cookies will taste like a nuttier friend of a shortbread cookie. The ground walnuts give them a moister texture, so they are crumbly in a melt-in-your-mouth way.
Recipe: crescent cookies
Cool Treats, No Oven Required: 13 Refreshing No-Bake Desserts for Hot Summer Days
Skip the Stove: 19 No-Cook Recipes that Are Not Just Salad
12 Legendary American Restaurants and Its Legendary Dishes