Elevate your health and save time in the kitchen with our collection of 18 batch cook and freeze recipes. These dishes are designed to help you boost your immunity while simplifying your meal preparation. From hearty soups and immune-boosting broths to versatile protein options and wholesome grains, these recipes can be prepared in large quantities and stored in the freezer for later use. So, invest in your well-being and embrace the convenience of batch cooking and freezing, ensuring you always have nourishing meals ready when you need them.
Vegetable Pot Pie
This creamy and flavorful vegetable pot pie is a perfect comfort food, packed with vegetables and topped with either a flaky pie crust or a crispy sliced potato crust. Whether you're serving it for a holiday dinner or enjoying it as leftovers, this dish is sure to satisfy your taste buds.
Recipe: vegetable pot pie
One-Pot Ratatouille
This is the best French summer vegetable stew that you can stir up in one pot within 30 minutes. I say to stir up because the traditional ratatouille is cooked on a stovetop and not baked.
Recipe: ratatouille
Mexican Rice Casserole
This is one of the quickest and easiest Mexican-style rice casserole recipes with the meatiest beefless ground beef ever, lots of black beans, and sweet corn in a spicy tomato-based sauce. You can make it in 30 minutes.
Recipe: mexican rice casserole
Indian Aloo Broccoli
Indian Aloo Broccoli is a flavorful and nutritious dish that combines the earthiness of potatoes with the vibrant green goodness of broccoli, seasoned with aromatic Indian spices. The combination of tender potatoes, crunchy broccoli, and a blend of spices creates a delightful and satisfying side dish or even a standalone meal.
Recipe: indian aloo broccoli
Veggie Stew
The best thing that can happen to canned young jackfruit is to turn it into a hearty and filling veggie stew. It is the perfect dinner recipe when you need a warm and steamy bowl of delicious comfort food.
Recipe: veggie stew
Creamy Mushroom Pasta
Indulge in the rich and creamy flavors of this mushroom pasta, made with sautéed mushrooms and a savory herb-infused creamy sauce. Topped with Parmesan and a touch of red chili pepper, this dish is a comforting and delicious meal that's perfect for any day of the week.
Recipe: mushroom pasta
Eggplant Parmesan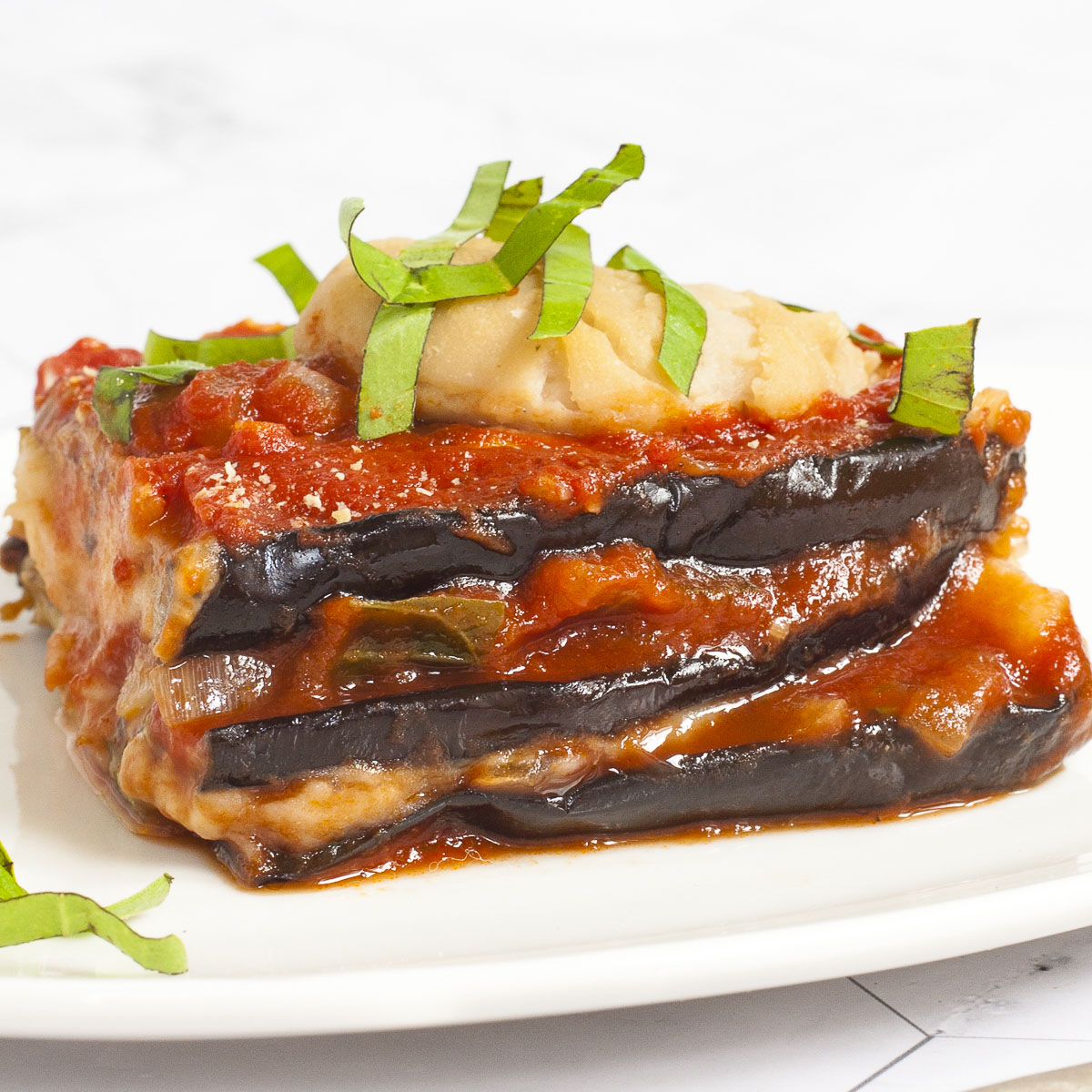 This eggplant parmesan is a delicious and healthy alternative to the traditional Italian dish. With roasted eggplant and a hearty Pomodoro sauce topped with a creamy cheese sauce, you won't even miss the breadcrumbs.
Recipe: eggplant parmesan
Mushroom Meatballs
These mushroom meatballs are bursting with flavor and easy to make. Spices and cooked rice keep the mushrooms moist, resulting in a delicious and unforgettable vegetarian meal.
Recipe: mushroom meatballs
Spinach Lasagna
This lasagna recipe is a wholesome and delicious take on the classic comfort food, with layers of hearty marinara sauce and a flavorful spinach tofu ricotta filling. It's a satisfying dish that's perfect for a cozy night in.
Recipe: spinach lasagna
Chili with Beans
This chili recipe is packed with flavor and wholesome ingredients like vegetables, legumes, and grains. It's a satisfying and hearty dish that's both easy to make and good for you.
Recipe: chili
Authentic Hungarian Bean Goulash
Indulge in the flavors of Hungary with this hearty goulash soup made with beans and vegetables. This traditional recipe has been passed down through generations and can be made in just 30 minutes, making it the perfect comforting and healthy meal for any weeknight.
Recipe: goulash soup
Hidden Veggies Pasta Sauce
This healthy vegetable sauce is a delicious and nutritious option for pasta lovers. Packed with seven different veggies and blended into a smooth and creamy sauce, even picky eaters will love this flavorful and satisfying meal.
Recipe: vegetable sauce pasta
Sweet Potato Tofu Curry
This sweet potato tofu curry recipe is a delicious and wholesome meal that's perfect for chilly nights. With its creamy texture and blend of exotic spices, it's sure to warm you up from the inside out.
Recipe: sweet potato tofu curry
Juicy Lentil Loaf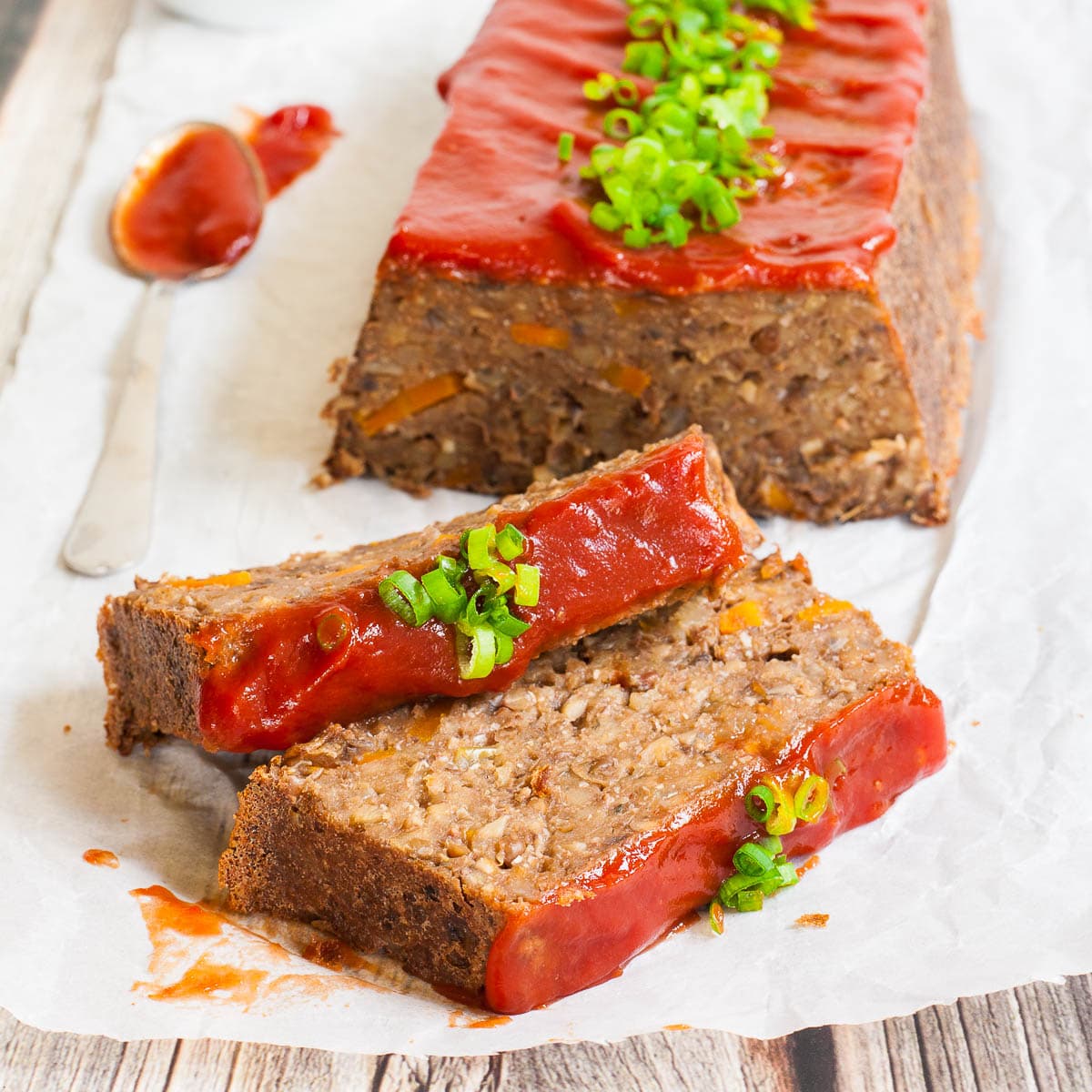 This lentil loaf is packed with nutrients and flavor, and it's a perfect option for a healthy and filling dinner. Plus, it's easy to customize with your favorite herbs and spices for a dish that is sure to impress.
Recipe: lentil loaf
Tofu Meatballs
These vegan tofu meatballs are a tasty and healthy alternative to traditional meatballs. Using minced frozen tofu and Italian-style seasoning, they're easy to make, versatile, and ready to serve in just 40 minutes.
Recipe: tofu meatballs
The Best Hearty Vegetable Stew
This hearty vegetable stew combines nutritious vegetables, herbs, red wine, and chocolate in one pot to create a rich, comforting, and filling dinner. It is packed with flavor and has an unforgettable aroma that will make your mouth water as soon as it starts to cook!
Recipe: vegetable stew
Vegetable Shepherd's Pie
This Vegetable Shepherd's Pie is true comfort food for any seasons with rainbow carrots, zucchini and eggplant topped with creamy mashed potatoes.
Recipe: vegetable shepherds pie
Tikka Masala
This tikka masala recipe offers a quick and easy way to enjoy a flavorful tomato-based curry sauce that's creamy and aromatic. It can be paired with your choice of ingredients, such as meat, mushrooms, cauliflower, tofu, or chickpeas, to create a delicious and satisfying meal.
Recipe: tikka masala
26 Big-Batch Dishes to Stock Your Freezer
15 Weekend Lunch Recipes on a Dime to Feed The Family
Europe's Finest 25 Recipes You May Not Even Know Of
25 Asian Foods You Absolutely Need to Make At Least Once
Skip The Dreaded Drive-Thru Line With These 15 Fast Food Copycat Recipes