When it comes to hearty and comforting meals, stews have always been a go-to option. These vegan stew recipes will prove to you that they are far from a compromise. Bursting with vibrant flavors, nourishing plant-based proteins, and an array of colorful vegetables, these vegan stews offer a delightful alternative to their meaty counterparts.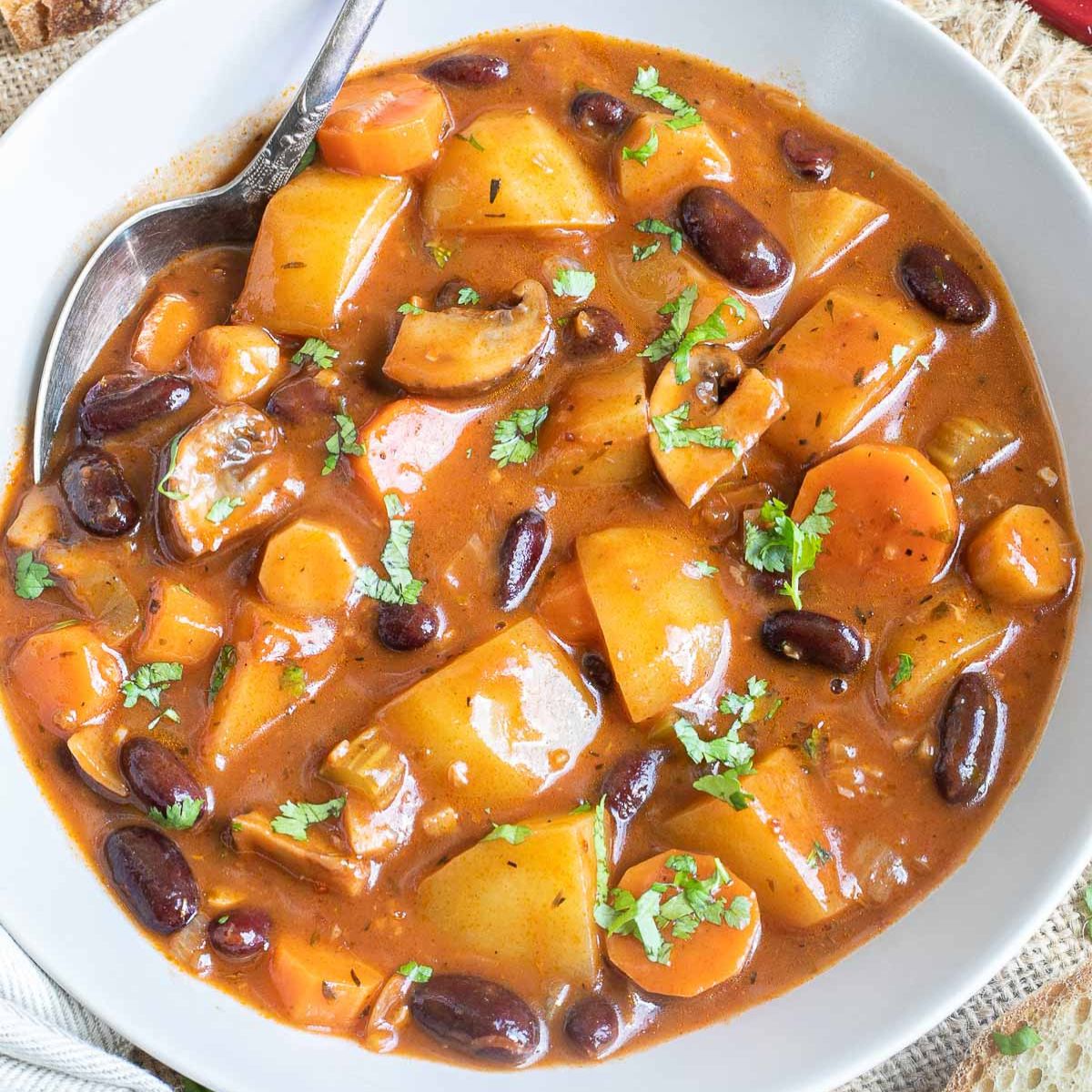 Classic vegan stew ingredients
Whether you follow a vegan or vegetarian lifestyle or simply enjoy exploring new culinary horizons, meatless stews are a delicious way to add variety and wholesomeness to your meals. With a little creativity and the right combination of ingredients, vegan stews can be just as satisfying and fulfilling as their meat-based counterparts.
Root vegetables – Carrots, potatoes, parsnips, and turnips are commonly used in vegan stews. They provide a hearty texture, earthy flavors and a natural sweetness.
Mushrooms – Adding mushrooms is essential to give the stew a rich umami flavor and a meaty texture. They are often used to create depth and complexity in the dish.
Leafy greens – Ingredients like spinach, kale, or Swiss chard are often added towards the end of cooking to introduce freshness, vibrant color, and even more nutrients.
Legumes – Lentils, peas, corn, chickpeas, kidney beans, and other legumes make meatless stews more filling.
Plant-based proteins – Tofu, seitan, tempeh, or branded meat alternatives can give you the meat texture that you may miss.
Vegetable broth
Tomato sauce – They add acidity and tanginess to vegan stews.
Herbs and spices – To elevate the flavors, aromatic herbs and spices play a crucial role. Fragrant additions like rosemary, thyme, bay leaves, cumin, paprika, and turmeric are often used.
The Best Hearty Vegan Stews
FAQs
More recipe roundups