From cheesy bakes to creamy gratins, these vegan casserole recipes are designed to nourish your spirit and bring comfort to every bite.
Mexican Rice Casserole
This is one of the quickest and easiest Mexican-style vegan rice casserole recipes with the meatiest vegan ground beef ever, lots of black beans, and sweet corn in a spicy tomato-based sauce. You can make it in 30 minutes.
Recipe: vegan mexican rice casserole
Lasagna with Lentil Bolognese
This vegan lentil lasagna is a delicious and satisfying dish that features a rich and flavorful lentil bolognese sauce layered with creamy white bechamel and lasagna noodles. It is a perfect comfort food that will leave you feeling full and satisfied.
Recipe: vegan lentil lasagna
Vegan Breakfast Casserole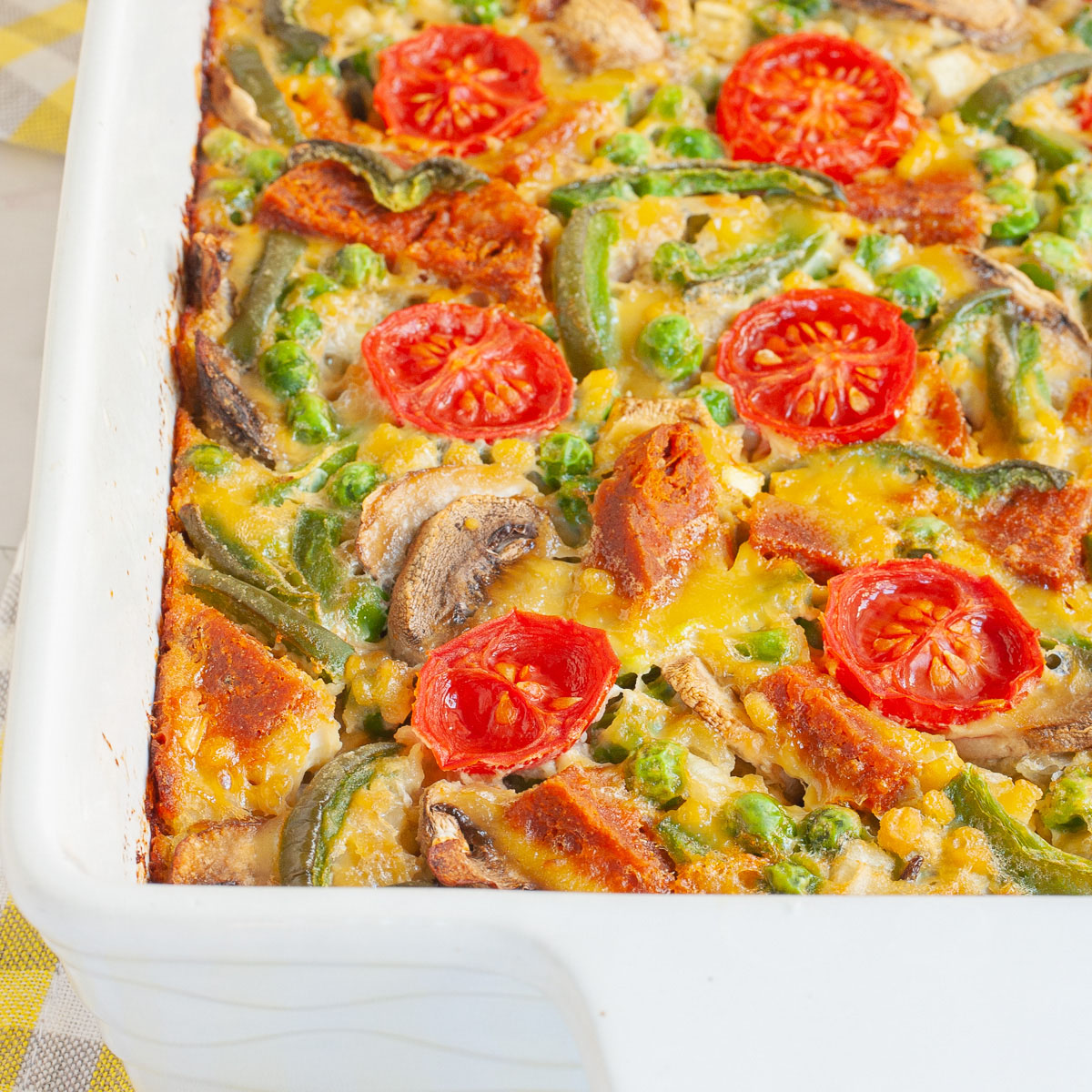 This vegan breakfast casserole is a delicious and customizable breakfast option, made with a quick and easy vegan eggy base and a variety of veggies and vegan sausage. It can be prepared in advance and served hot for a hassle-free morning meal.
Recipe: vegan breakfast casserole
Cauliflower Mac n Cheese Pasta Bake
Cauliflower Mac n Cheese Pasta Bake is a delicious twist on a classic comfort food favorite. This dish features tender cauliflower florets mixed with creamy macaroni and cheese, creating a satisfying and flavorful combination. The cauliflower adds a nutritious element while still maintaining the cheesy goodness of traditional mac and cheese. Baked to perfection, this pasta bake is sure to be a hit with both kids and adults alike.
Recipe: cauliflower mac n cheese
Savory Sweet Potato Casserole
If you are looking for an aromatic, herby, savory sweet potato casserole, you may want to try this recipe. It is an egg-free whipped sweet potato base topped with caramelized onions and flaky grated crumbles seasoned with thyme, sage, and rosemary.
Recipe: vegan sweet potato casserole
Spinach Lasagna
This vegetarian lasagna recipe is a wholesome and delicious take on the classic comfort food, with layers of hearty marinara sauce and a flavorful spinach tofu ricotta filling. It's a satisfying dish that's perfect for a cozy night in.
Recipe: vegan spinach lasagna
Lazy Cabbage Casserole
Lazy Cabbage Casserole is a simple yet satisfying dish made with layers of tender cabbage, lentils, and rice, all baked together in a flavorful tomato sauce. This easy-to-make casserole is perfect for a comforting weeknight dinner, offering a comforting blend of flavors and textures in every bite.
Recipe: cabbage casserole
Meaty Vegan Moussaka
This vegan moussaka recipe features layers of tender roasted eggplant slices, a rich tomato-based ragu sauce made with vegan ground meat, and a velvety creamy white bechamel sauce that is baked to perfection. It's a hearty and flavorful Mediterranean-inspired dish that is sure to impress.
Recipe: vegan moussaka
Mexican Butternut Squash Enchiladas
Mexican Butternut Squash Enchiladas are a flavorful and satisfying dish that combines the sweetness of roasted butternut squash with the boldness of Mexican spices, wrapped in tortillas and topped with a tangy sauce. The creamy filling and vibrant flavors make these enchiladas a delicious and comforting option for a vegetarian or vegan meal.
Recipe: Mexican Enchiladas
Creamiest Scalloped Potatoes
This scalloped potatoes recipe is the ultimate comfort food and a perfect side dish for any occasion. With its creamy, garlicky, and savory flavors, it is sure to please everyone at the dinner table.
Recipe: scalloped potatoes
Vegan Eggplant Parmesan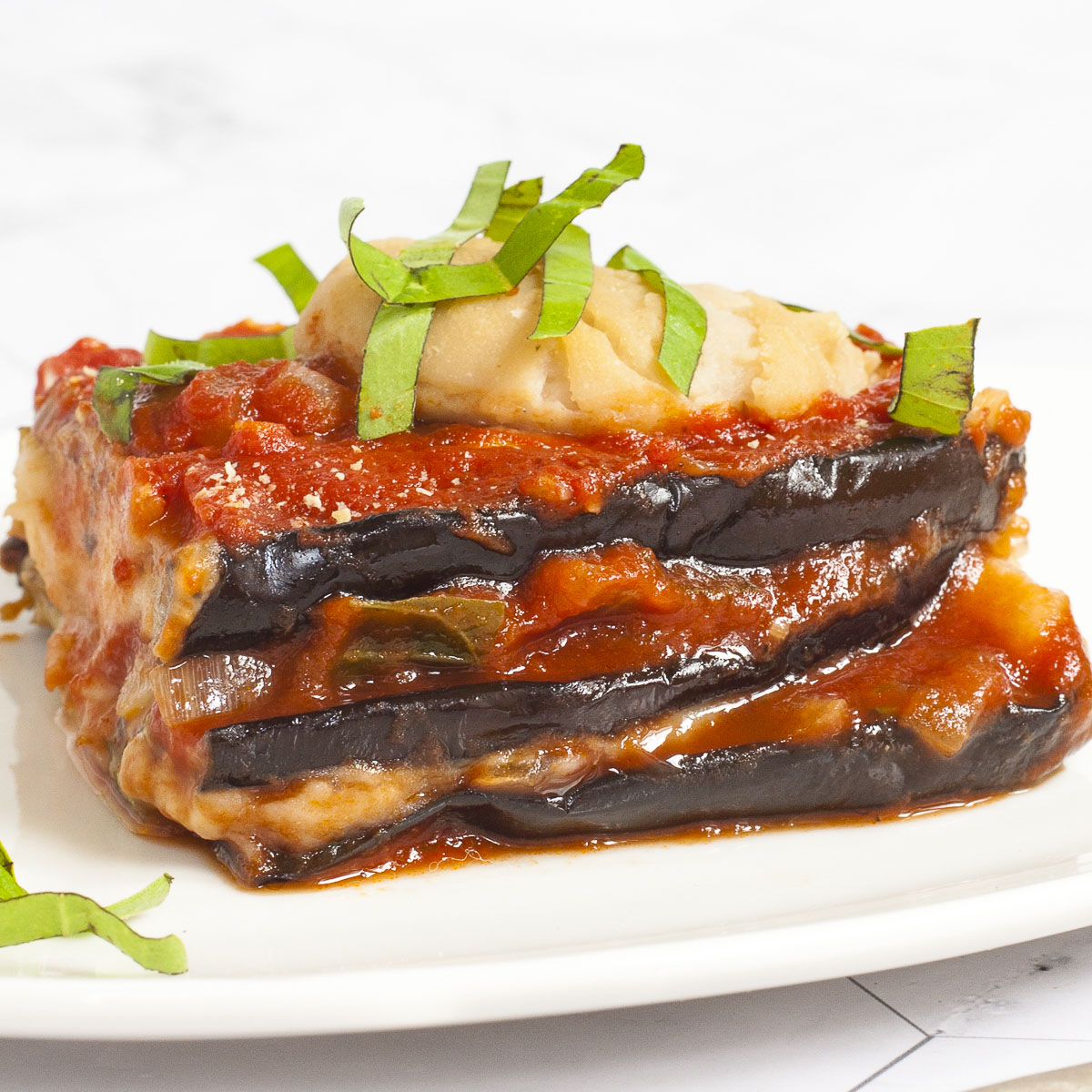 This vegan eggplant parmesan is a delicious and healthy alternative to the traditional Italian dish. With roasted eggplant and a hearty Pomodoro sauce topped with a creamy cannellini bean "cheese" sauce, you won't even miss the breadcrumbs.
Recipe: vegan eggplant parmesan
Butternut Squash Paste Bake
Butternut Squash Paste Bake is a creamy and comforting dish made with smooth butternut squash puree, layered with cheese and herbs, and baked to golden perfection. This hearty and flavorful bake is a delightful way to enjoy the natural sweetness and velvety texture of butternut squash.
Recipe: butternut squash pasta bake
Vegan Breakfast Hash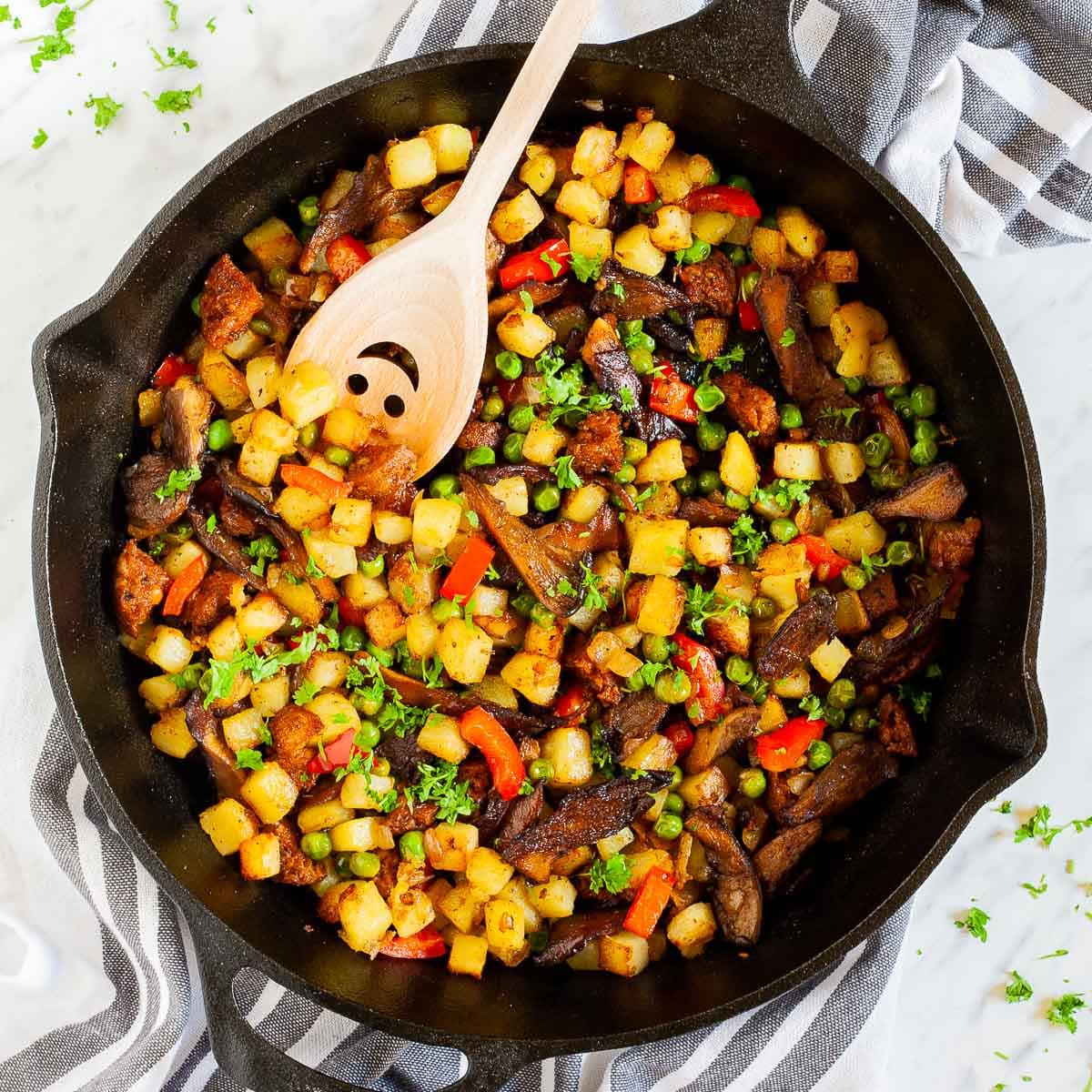 This vegan breakfast hash is a delicious and hearty way to start your day, with fried potatoes and crispy oyster mushrooms mixed with a colorful array of veggies like green peas, onions, and bell peppers. It's easy to make and sure to satisfy any breakfast or brunch cravings.
Recipe: vegan breakfast hash
Vegan Cabbage Lasagna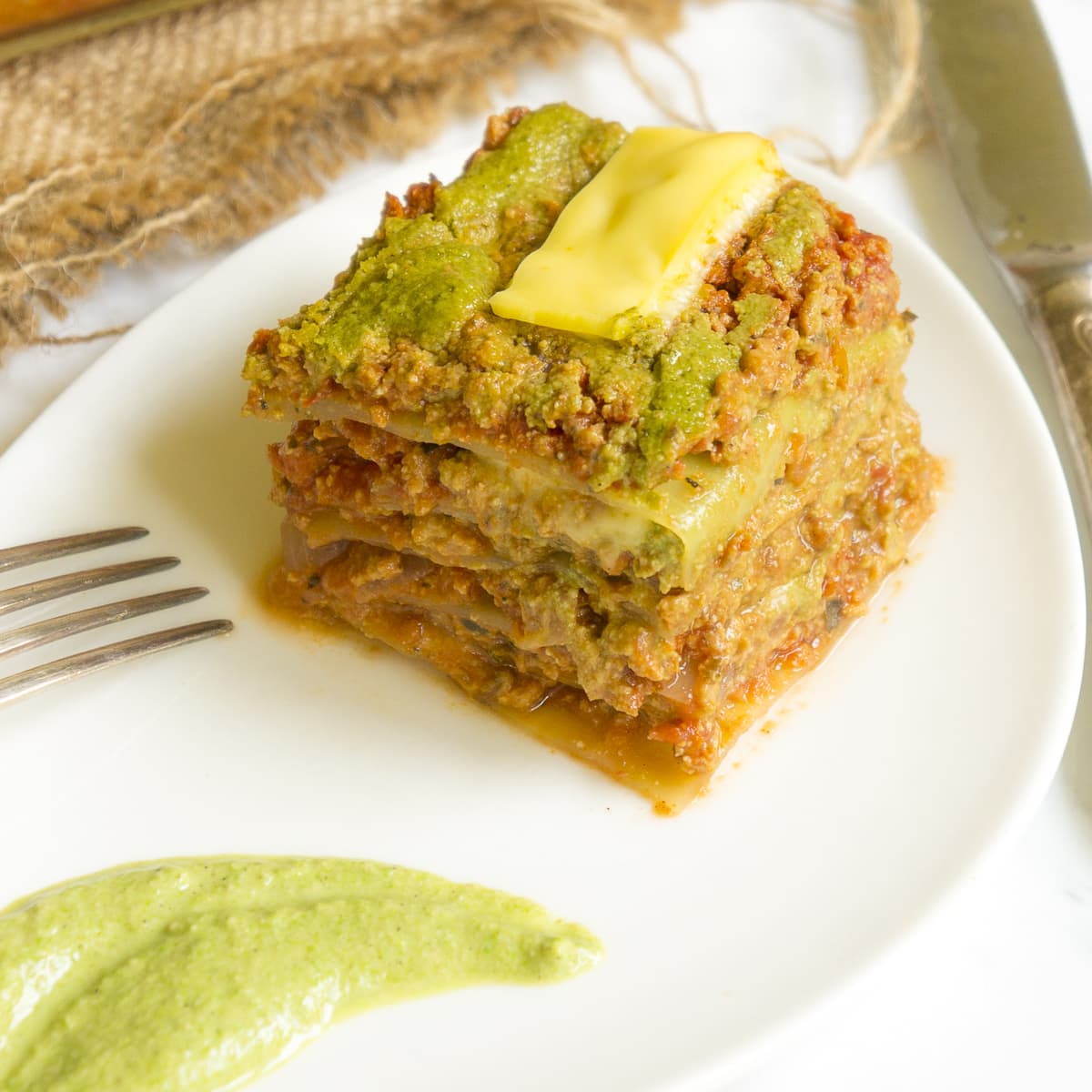 Indulge in a delicious and flavorful vegan cabbage lasagna layered with vegan ground beef cooked in hearty marinara sauce and spinach cashew alfredo sauce, wrapped in sweet cabbage leaves. It's a unique twist on a classic dish that will satisfy your cravings and leave you feeling satisfied.
Recipe: vegan cabbage lasagna
Cheezy Potato Skillet Casserole
Cheezy Potato Skillet Casserole is a hearty and indulgent dish that combines tender potatoes, creamy cheese sauce, and a medley of flavorful ingredients. This skillet casserole is the ultimate comfort food, offering a rich and satisfying combination of cheesy goodness and comforting potatoes. Perfect for sharing with family and friends, it's sure to be a hit at any gathering or as a comforting weeknight meal.
Recipe: potato skillet casserole
More vegan recipes