Give our vegan chicken salad a try! It will take less than 20 minutes to make it. You'll love the mix of tender king oyster mushrooms in place of chicken, crunchy celery, and juicy apples, all doused in a creamy dressing. This hearty salad is packed with flavor, and we guarantee you won't be able to stop at just one helping.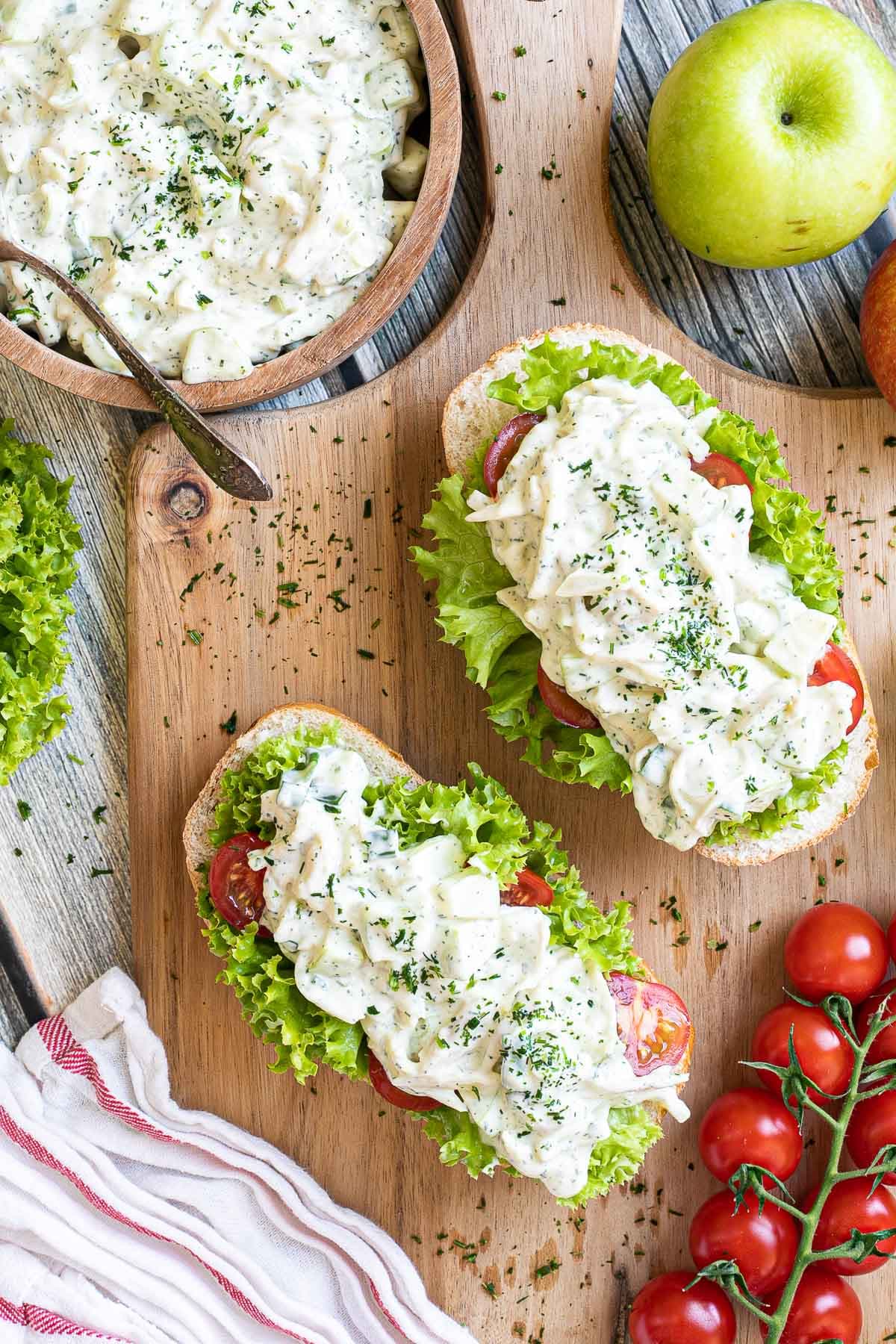 For more vegan chicken recipes, check out our mouth-watering vegan chicken patties, crispy vegan fried chicken, vegan chicken wings, and juicy vegan chicken sandwiches.
Jump to:
What to expect?
We've given the classic chicken salad a vegan makeover by shredding tender king oyster mushrooms and cooking them to achieve a soft, chicken-like texture. – minus any mushroom taste. The result is pristine white mushrooms that will surprise and delight your taste buds.
We mix in crisp celery and juicy apples for a refreshing and sweet twist. What's more, creating this gourmet salad is a breeze, even for kitchen novices! With simple ingredients like king oyster mushrooms, apples, celery, Dijon mustard, dill, scallions, vegan chicken broth, salt, and pepper, you'll be whipping up this dish for potlucks, picnics, and more!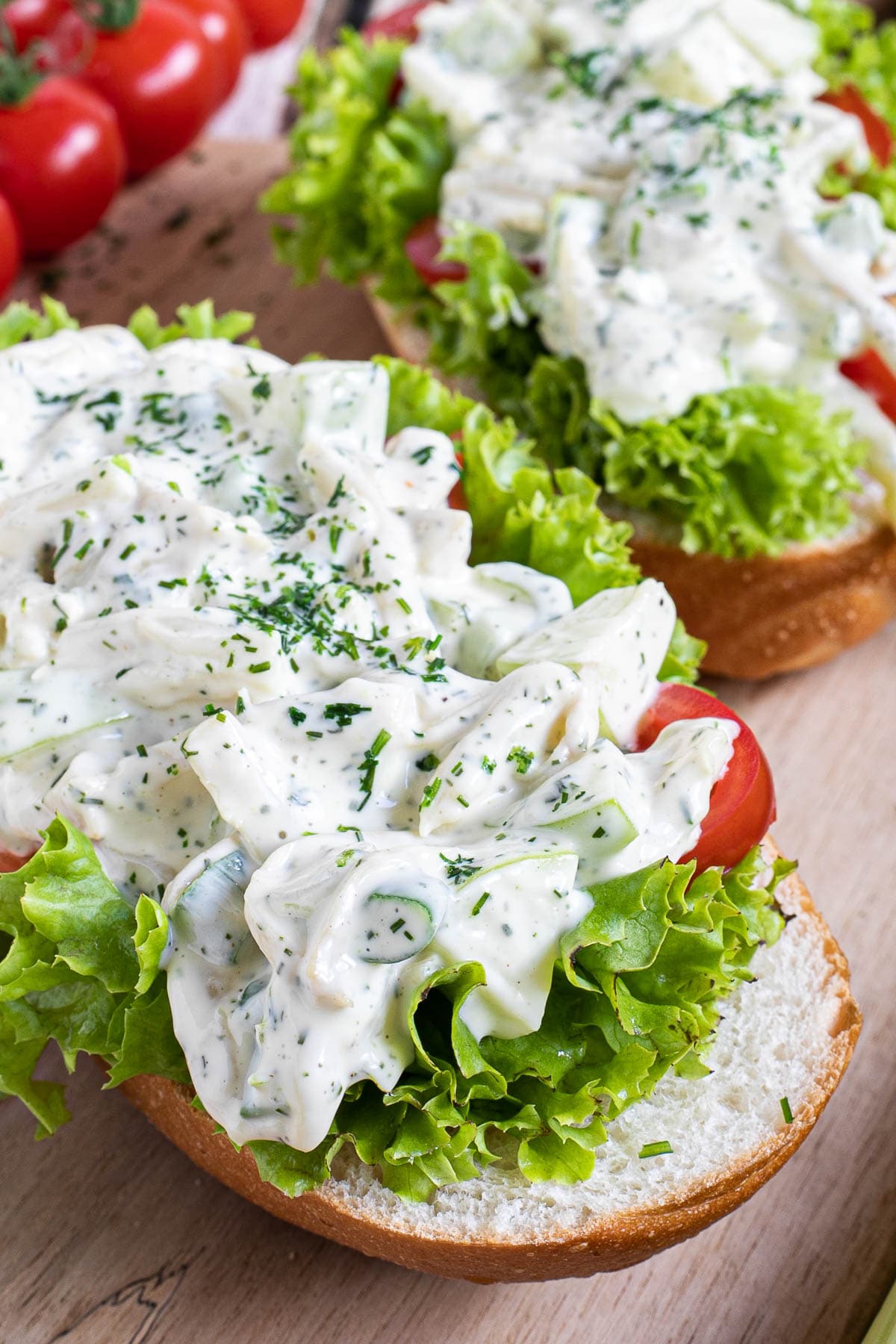 Ingredients
With minimal meal prep and cooking required, all you need is a stock pot to create this delightful vegan chicken salad recipe.
🛒 You can find detailed measurements for all ingredients in the printable version of the recipe card at the bottom of this post.
Instructions
Preparing the ingredients
Prepare the ingredients by thinly slicing the celery stalks and scallions for a delightful crunch in the salad.
Dice the apple into small, bite-sized cubes, adding a crisp and sweet element to the dish.
It is easy to prepare oyster mushrooms. Use a fork to tear the stems into shreds and cut the top parts into similar-sized pieces for even cooking.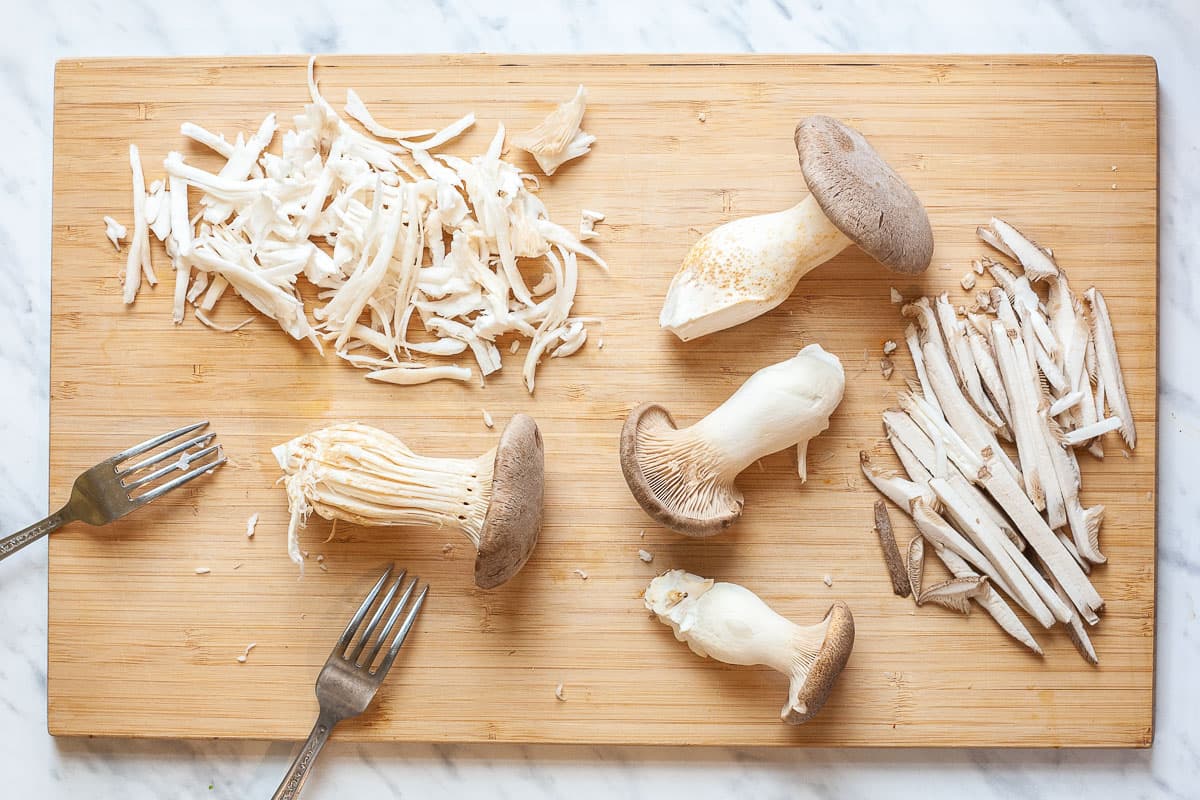 Bring the vegan chicken broth to a boil in a stockpot for the mushrooms. Add the shredded king oyster mushrooms and cook for about 10 minutes until they become tender. Drain the water and let the mushrooms cool slightly before adding them to the salad.
Making vegan chicken salad
In a big bowl, mix a generous dollop of vegan mayonnaise, tangy Dijon mustard, and a sprinkle of fresh dill until well blended.
Add the star of the show – the king oyster mushrooms, along with chopped scallions, crunchy celery, and apple cubes.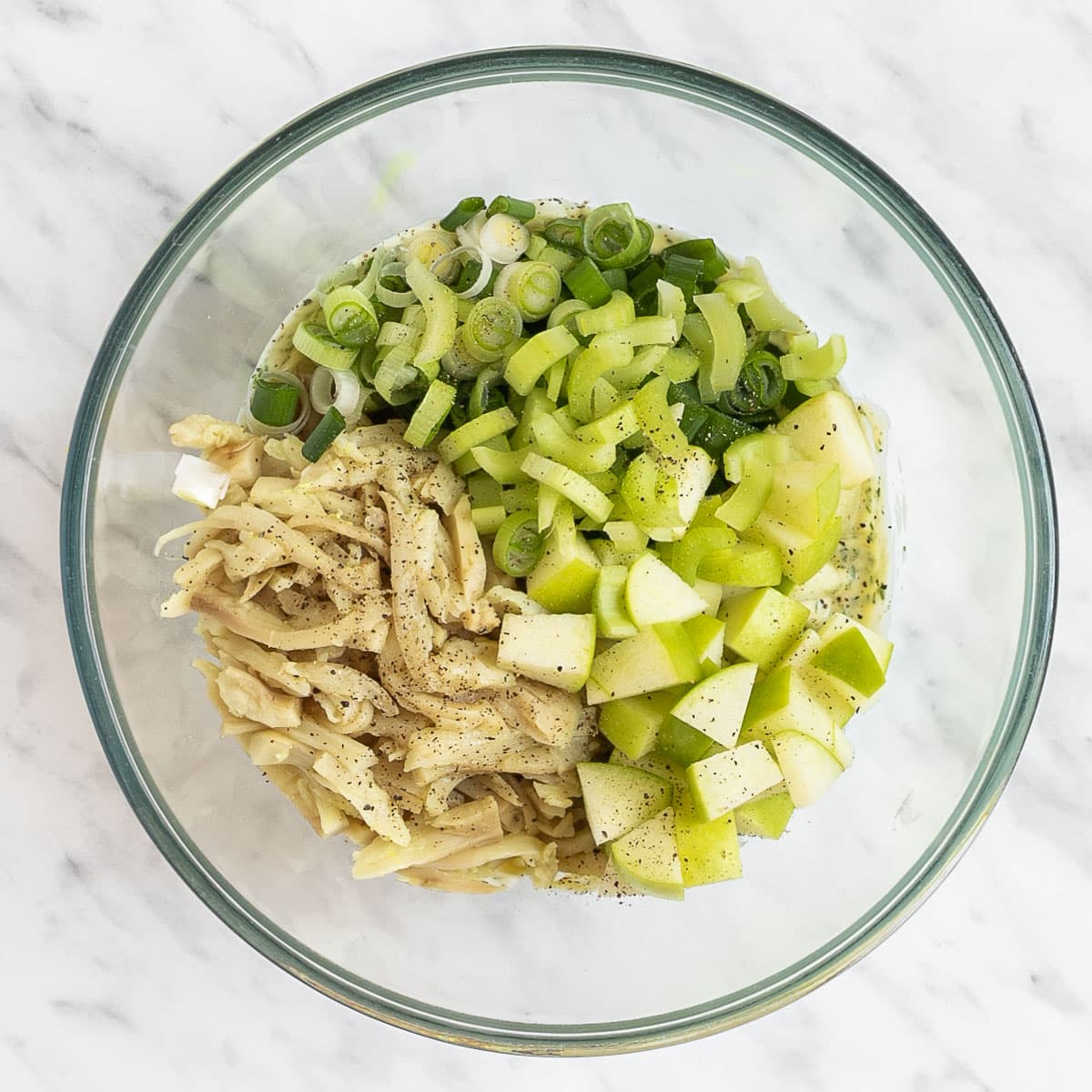 Season the salad with a pinch of salt and a dash of black pepper. Adjust the seasoning to your liking and give it a good stir, ensuring every bite is coated with the flavorful dressing.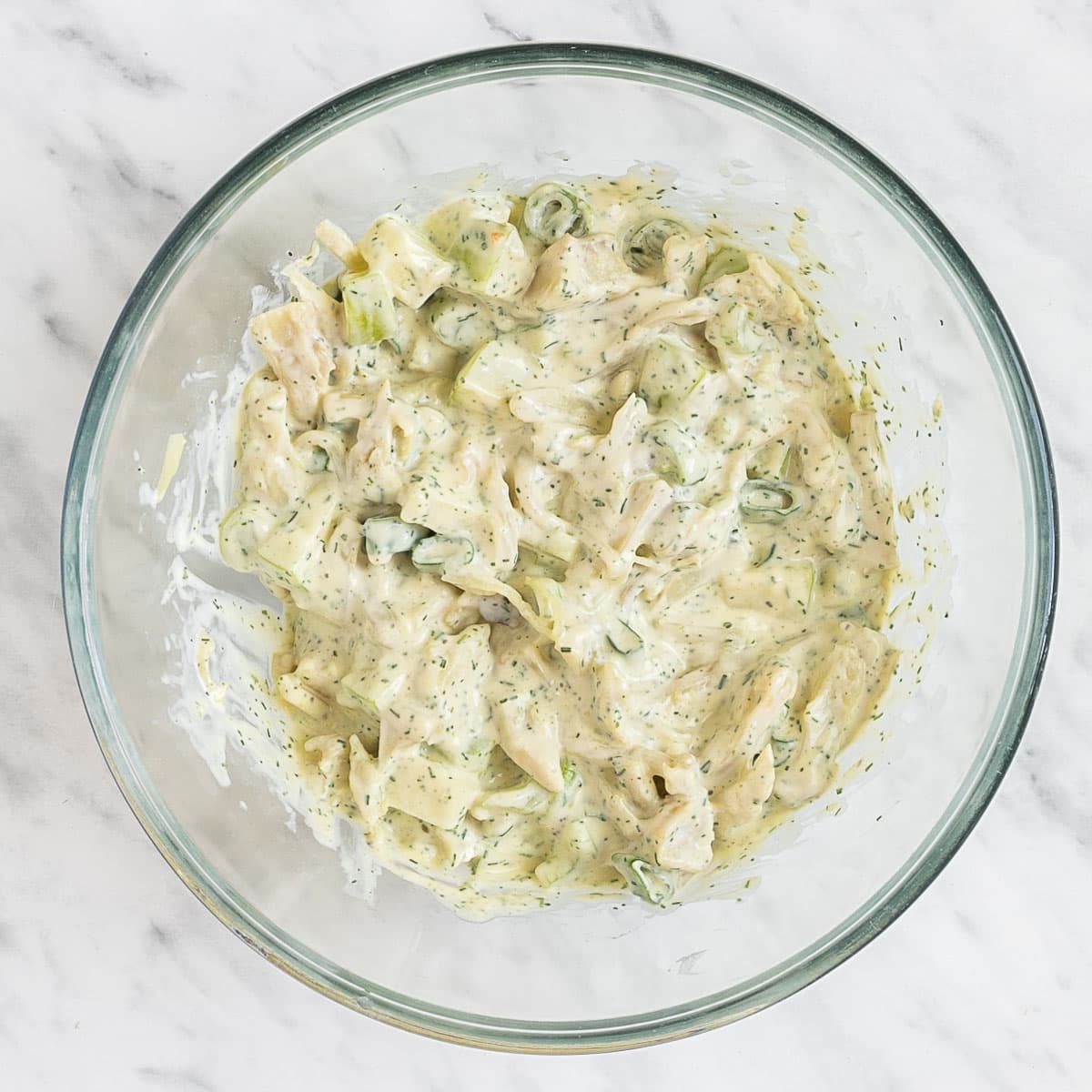 Cooking tips
Cooking the king oyster mushrooms – For the perfect texture and to retain their nutritional goodness, you have two options for cooking the king oyster mushrooms – boiling or steaming. Both methods ensure the mushrooms stay tender and soak up all those delicious flavors. Save pan-frying for recipes like mushroom tacos or cheesesteak sandwiches.
Choose fresh ingredients – Opt for fresh ingredients to savor the delightful crunch of celery and the sweet goodness of apples. Using fresh produce not only enhances the flavors but also ensures you get the most out of its nutritional value.
Avoid overcooking the mushrooms – Keep a close watch during the cooking process to achieve that ideal texture and enjoy the full taste of the mushrooms in your salad.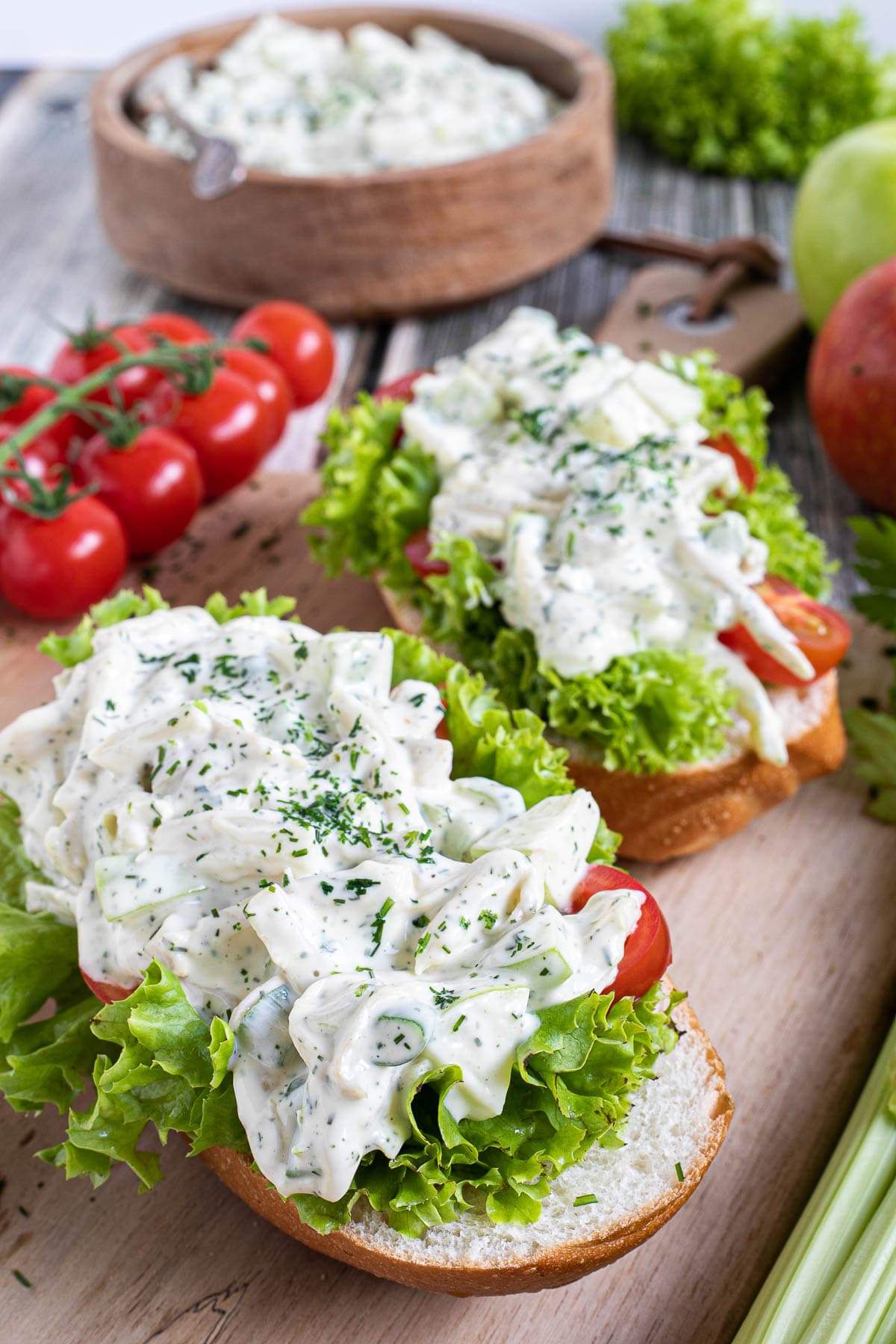 Variations
Skip mushrooms – Substitute mushrooms with cooked jackfruit or soy curls for a meaty texture and delicious flavor. We love using textured vegetable protein in place of minced chicken.
Add avocado – Swap mayo with a few tablespoons of mashed avocado for a creamy and nutritious twist. A dash of lemon juice can then be added for a refreshing touch.
Add chickpeas – Use cooked and mashed chickpeas instead of mushrooms for extra protein, although I prefer them in vegan tuna salad.
Add fruits and nuts – Add dried cranberries, raisins, or fresh grapes and chopped walnuts for a sweet and nutty flavor combination. You'll get a bit of a Waldorf salad vibe.
Skip celery – Opt for jicama or water chestnuts instead of celery for a unique, crisp texture. Chopped green onions with a dash of garlic powder can also be used as a delightful substitution that transforms the salad.
Serving ideas
Sandwiches: Grab a slice of bread or bagel, and add lettuce, tomato, and cherry tomatoes before topping them all with the juicy salad. You'll have yourself a filling vegan chicken salad sandwich, perfect for a meal on the go.
Wraps: Roll up your vegan chicken salad in a tortilla or flatbread with lettuce, and cucumber to make a tasty lunch or snack.
Lettuce wraps: Serve your salad in crisp lettuce leaves garnished with fresh herbs and a handful of red grapes as a refreshing side dish. Enhance the flavors by lightly drizzling apple cider vinegar over the salad.
Stuffed avocados: Fill halved avocados with your vegan chicken salad, and add lemon juice and seasoning for a filling, wholesome snack.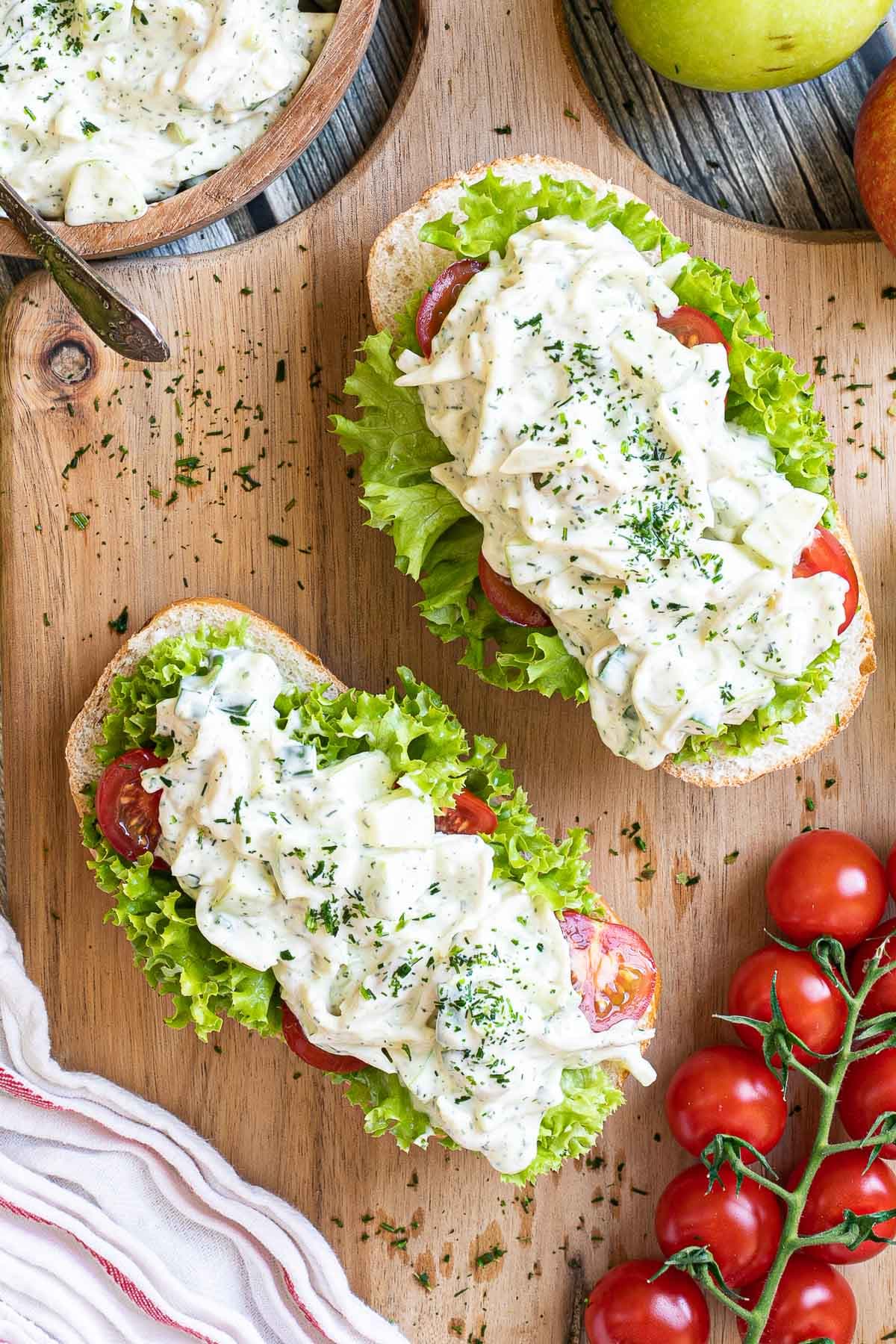 Storing tips
To keep your vegan chicken salad fresh, store it in an airtight container in the fridge and enjoy it within 3-4 days. If you need to store it longer, freeze it in freezer-safe containers or bags for up to 1-2 months. To add extra flavor before consuming it, refresh it with fresh lemon juice, your favorite dressing, or additional herbs.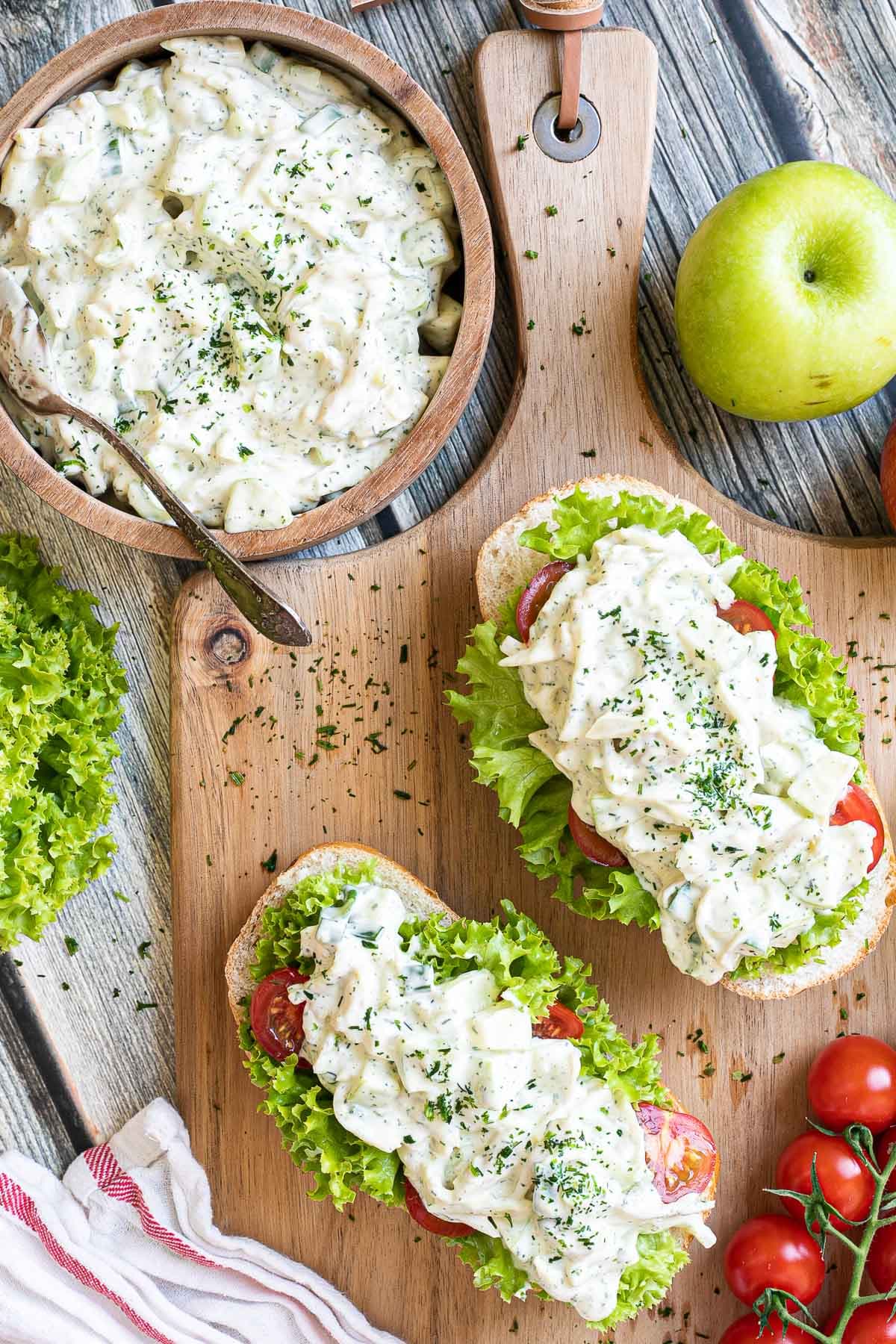 FAQs
What gives the vegan chicken its chicken-like taste in this recipe?
The king oyster mushrooms used in this recipe provide the flavor and texture reminiscent of chicken. Cooked with vegan chicken broth and combined with ingredients like vegan mayo, Dijon mustard, and dill, they create a deliciously similar taste.
Can I make this vegan chicken salad ahead of time?
Absolutely! Prepare this salad in advance and store it in an airtight container in the refrigerator. However, note that due to the celery and apples slightly softening over time, it is best to consume it within 1-2 days of preparation.
Can I use different mushrooms instead of king oyster mushrooms?
While our recipe calls for king oyster mushrooms, you can experiment with other mushroom varieties. Keep in mind that the texture and taste may differ. Adjust the cooking process accordingly to achieve the desired outcome.
More vegan sandwich recipes
From sandwiches to salads, you can make many dishes for a vegan picnic. Here is some inspiration:
THANK YOU so much for visiting our website. Please comment below if you have tried this recipe. We LOVE hearing from you! If you loved the recipe, please don't forget to give us a ⭐⭐⭐⭐⭐ RATING. We appreciate all of our readers.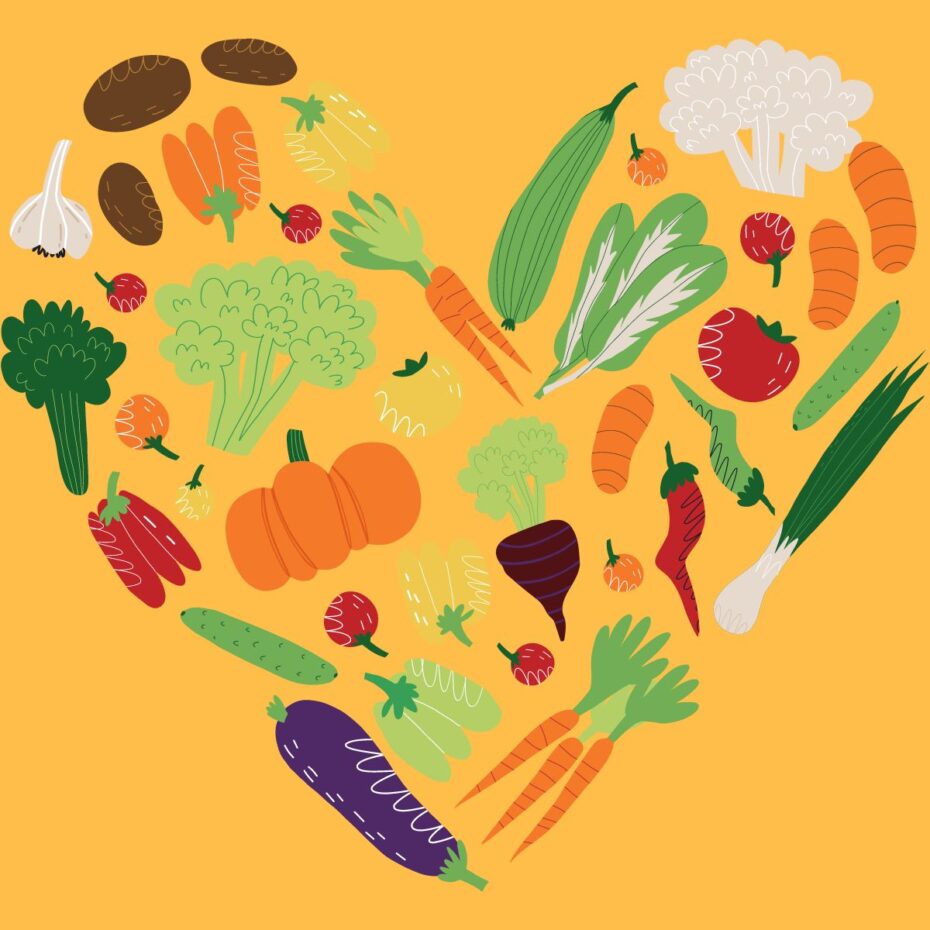 Vegan Chicken Salad (Mushroom)
Give our vegan chicken salad a try! It will take less than 20 minutes to make it. You'll love the mix of tender king oyster mushrooms in place of chicken, crunchy celery, and juicy apples, all doused in a creamy dressing. This hearty salad is packed with flavor, and we guarantee you won't be able to stop at just one helping.
Ingredients
1

cup

Mayo

1

Tbsp

Dijon mustard

1

Tbsp

Dill

1

Celery stalk

1

Scallion

½

Apple

2

cup

Vegan chicken broth

Salt and Pepper to taste
EXCLUSIVE 5-ingredient recipes for busy home cooks that are ready in 15 minutes!
Check out our Express Vegan Cookbook!
Instructions
Preparing the ingredients
Slice the celery, and scallion.

With the help of a fork, tear apart the stem of the king oyster mushrooms. Cut the top part as well to a similar size.

Halve and cut the apple into small cubes.
Cooking the mushrooms
Preheat the vegan chicken broth in a stockpot. Once boiling, add the shredded king oyster mushrooms. Cook them for 10 minutes until they are tender. Strain and let them cool down a bit.
Assemble the vegan chicken salad
In a large bowl, add vegan mayo, dijon mustard, and chopped dill. Stir well.

Add cooked and strained king oyster mushrooms, chopped scallions, celery and apple cubes to the sauce. Season with some salt and black pepper and stir well.
Nutrition
Nutrition Facts
Vegan Chicken Salad (Mushroom)
Amount Per Serving (1 serving)
Calories 419
Calories from Fat 378
% Daily Value*
Fat 42g65%
Cholesterol 24mg8%
Sodium 873mg38%
Potassium 325mg9%
Carbohydrates 8g3%
Protein 3g6%
Vitamin A 121IU2%
Vitamin C 2mg2%
Calcium 17mg2%
Iron 1mg6%
* Percent Daily Values are based on a 2000 calorie diet.