Elevate your culinary journey to new heights with our handpicked collection of 34 creative recipes. From innovative flavor combinations to unique cooking techniques, these dishes will inspire your inner chef and take your taste buds on an extraordinary adventure. Whether you're a seasoned home cook or a curious beginner, these recipes offer a chance to explore the boundaries of gastronomy and create memorable dining experiences. So, don your apron, embrace your inner food artist, and embark on a culinary odyssey that will leave you and your guests in awe of your kitchen prowess.
Cold Roasted Red Pepper Soup
This light and creamy chilled roasted red pepper soup is a mouthwatering way to fill you up and cool you down without weighing you down! Made with crisp red peppers, fresh vegetables, and flavorful herbs, this cold soup is an excellent addition to your summer menu.
Recipe: roasted red pepper soup
Chickpea Mushroom Curry
This vegan and gluten-free Chickpea Curry or Chana Masala with Mushroom is a delicious and easy-to-make Indian dish that will satisfy your cravings for a mild and creamy curry. Packed with spices, coconut cream, and veggies, it is perfect for beginners who want to explore the world of Indian cuisine.
Recipe: Chickpea Curry
Classic Crispy Falafel
Classic falafel is delicious. Traditionally it is made of soaked chickpeas and not canned, mildly spiced with fresh herbs, formed into balls, and deep-fried until it gets a crispy crust. This vegan falafel recipe will show you exactly how easy it is to make them home.
Recipe: falafel
Copycat IKEA Veggie Balls
If you don't have an Ikea nearby, try our copycat Ikea veggie balls recipe. We added eight different vegetables, the same as in the original, with a tasty mix of spices and herbs to get the flavors just right.
Recipe: ikea veggie balls
Chicken-less Salad
Give our healthy chicken-less salad a try! It will take less than 20 minutes to make it. You'll love the mix of tender king oyster mushrooms in place of chicken, crunchy celery, and juicy apples, all doused in a creamy dressing. This hearty salad is packed with flavor, and we guarantee you won't be able to stop at just one helping.
Recipe: healthy chicken salad
Spicy Tahini Miso Soba Noodles
If you are looking for the most delicious miso noodles recipe, this spicy tahini miso sauce will surely deliver. It is not only delicious, but it is also an easy, no-cook sauce that you can mix within 5 minutes. Soba noodles are the perfect candidate to elevate these flavors.
Recipe: miso soba noodles
Pineapple Fried Rice with Tofu
This easy pineapple fried rice lets you turn leftover rice into a delicious meal by adding scrambled tofu, sweet pineapples, tomatoes, and green peas seasoned with a mild green curry. If you have 30 minutes, skip ordering take-out and make this protein-packed meal.
Recipe: thai pineapple tofu fried rice
Shakshuka
This chickpea shakshuka is a flavorful and hearty stew that combines Middle Eastern spices with tomatoes, bell peppers, onions, and chickpeas. Ready in under 30 minutes, this dish is perfect for a quick and satisfying weeknight dinner.
Recipe: shakshuka
Thai Green Curry Fried Rice
This Thai green curry fried rice is a mouth-watering and flavorful dish that makes great use of leftover rice. With a perfect blend of creamy, sweet, and citrusy flavors, it's an easy-to-make and delicious vegan recipe that can be ready in just 30 minutes.
Recipe: green curry fried rice
The Best Hearty Vegetable Stew
This hearty vegetable stew combines nutritious vegetables, herbs, red wine, and chocolate in one pot to create a rich, comforting, and filling dinner. It is packed with flavor and has an unforgettable aroma that will make your mouth water as soon as it starts to cook!
Recipe: vegetable stew
Cold Cucumber Soup
This light and refreshing cold cucumber soup is the perfect answer to a hot summer day. With fresh cucumber as its star ingredient alongside avocado, garlic, and flavorful herbs, it is a nutritious choice for any meal. It is also easy to make and ready in just 15 minutes!
Recipe: cold cucumber soup
One-Pot Ratatouille
This is the best French summer vegetable stew that you can stir up in one pot within 30 minutes. I say to stir up because the traditional ratatouille is cooked on a stovetop and not baked.
Recipe: ratatouille
Eggplant Tofu (Copycat Panda Express)
Have you always loved eggplant tofu, but Panda Express doesn't serve it near your location anymore, or if you always wanted to try it but never had a chance? Fry up your skillet now and make this tofu, eggplant, and bell pepper dish stir-fried in a sweet and spicy sauce.
Recipe: panda express eggplant tofu
Hidden Veggies Pasta Sauce
This healthy vegetable sauce is a delicious and nutritious option for pasta lovers. Packed with seven different veggies and blended into a smooth and creamy sauce, even picky eaters will love this flavorful and satisfying meal.
Recipe: vegetable sauce pasta
Mushroom Meatballs
These mushroom meatballs are bursting with flavor and easy to make. Spices and cooked rice keep the mushrooms moist, resulting in a delicious and unforgettable vegetarian meal.
Recipe: mushroom meatballs
Stew with Dumplings
This stew with dumplings is a delicious and comforting dish that will warm you up on a cold night. The flavorful stew, loaded with veggies and lentils, is topped with tender and fluffy dumplings, making it a satisfying and wholesome meal.
Recipe: stew with dumplings
Baked Butternut Squash Risotto
If you want to give the risotto a try, you should check out this delicious butternut squash risotto recipe. It is easy to make as part of the job is done by the oven. It is aromatic, creamy, and rich, made with Arborio rice, sweet butternut squash, green peas, and roasted pine nuts.
Recipe: butternut squash risotto
Lasagna with Lentil Bolognese
This lentil lasagna is a delicious and satisfying dish that features a rich and flavorful lentil bolognese sauce layered with creamy white bechamel and lasagna noodles. It is a perfect comfort food that will leave you feeling full and satisfied.
Recipe: lentil lasagna
Lentil Loaf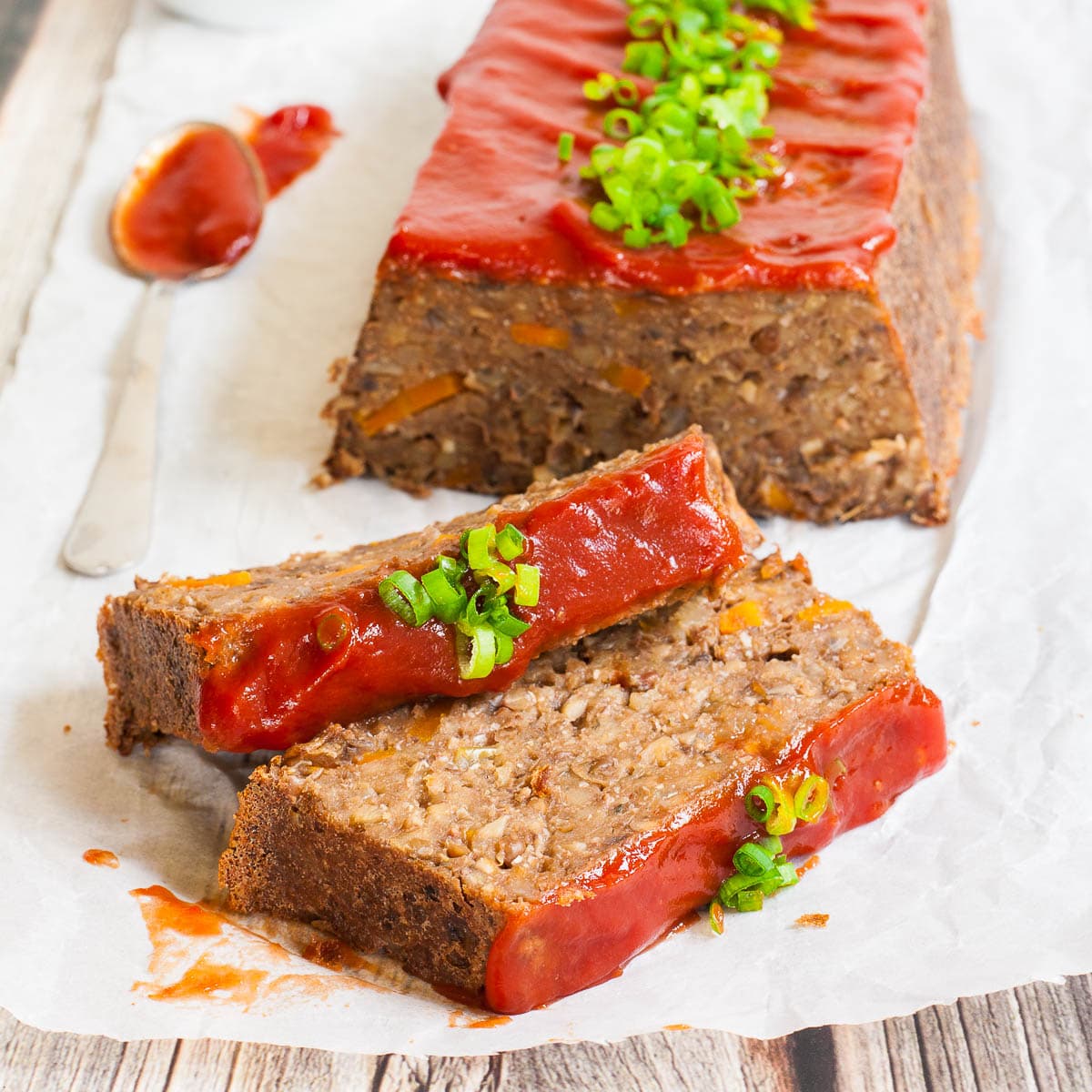 This lentil loaf is packed with nutrients and flavor, and it's a perfect option for a healthy and filling dinner. Plus, it's easy to customize with your favorite herbs and spices for a dish that is sure to impress.
Recipe: lentil loaf
Tom Yum Fried Rice
Easy to make and packed with flavor and aroma, Tom Yum fried rice is best summed up in one word: Unforgettable. In this simple, easy-to-follow recipe, you'll learn how to make an all-veggie version from the comfort of your own kitchen. The best part? It takes less than 22 minutes to prepare!
Recipe: tom yum fried rice
Eggplant Meatballs
Looking for a twist on traditional meatballs? Look no further than these delicious eggplant meatballs! Made using only eggplant and perfectly seasoned for a delicious flavor, they pair perfectly with your favorite marinara sauce and a plate of spaghetti.
Recipe: eggplant meatballs
Moussaka
This moussaka recipe features layers of tender roasted eggplant slices, a rich tomato-based ragu sauce made with vegan ground meat, and a velvety creamy white bechamel sauce that is baked to perfection. It's a hearty and flavorful Mediterranean-inspired dish that is sure to impress.
Recipe: moussaka
Butternut Squash Wellington
This Wellington is a showstopper main course that's both delicious and impressive. The combination of roasted butternut squash and sautéed rosemary walnut mushroom filling wrapped in flaky puff pastry creates a perfect balance of flavors and textures.
Recipe: Wellington
Crispy Veggie Patties
These vegetable patties are a perfect plant-based alternative to traditional chicken patties. The combination of crispy outer crust and flavorful texture inside makes them an excellent addition to any meal.
Recipe: vegetable patties
Greek Spanakorizo stuffed in Butternut Squash
This stuffed butternut squash recipe takes inspiration from the Greek Spanakorizo, with a delicious Mediterranean filling of spinach, black olives, chickpeas, and feta cheese. The sweet and tender roasted butternut squash pairs perfectly with the flavorful and hearty stuffing, making for a satisfying and wholesome meal.
Recipe: stuffed butternut squash
Portobello Pot Roast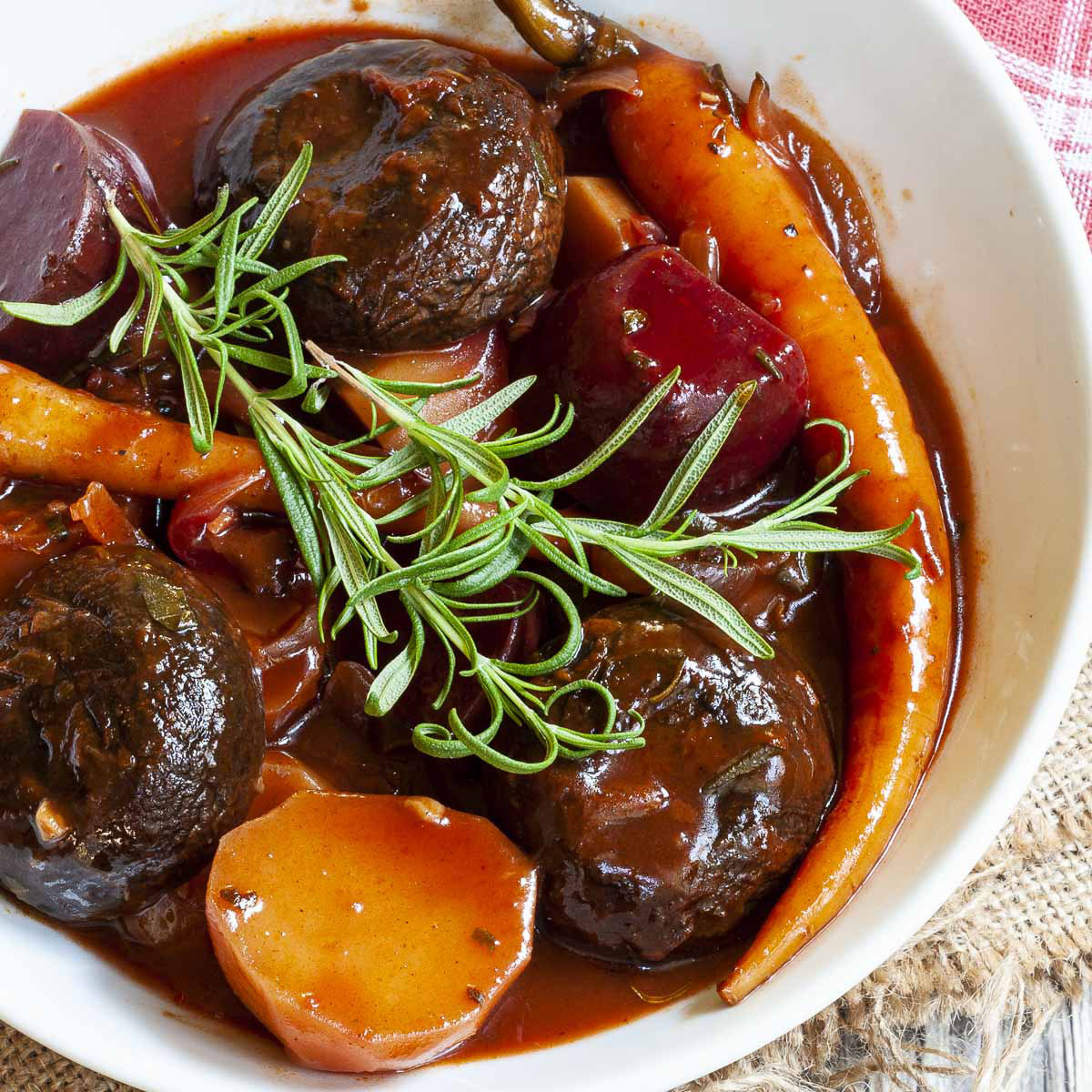 This pot roast is the perfect dish for those looking for a satisfying and flavorful one-pot dinner. With juicy portobello mushroom caps and an array of veggies stewed in a rich red wine gravy, it's a hearty and comforting meal that's also easy to make.
Recipe: pot roast
White Chili
Ready in just 30 minutes, this one-pot white chili is simple to make, easy to customize, and delicious! We use king oyster mushrooms instead of chicken and simmer them with various veggies and herbs to create a flavor-packed and filling dish.
Recipe: white chili
Vegetable Pot Pie
This creamy and flavorful pot pie is a perfect comfort food, packed with vegetables and topped with either a flaky vegan pie crust or a crispy sliced potato crust. Whether you're serving it for a holiday dinner or enjoying it as leftovers, this dish is sure to satisfy your taste buds.
Recipe: pot pie
Vegetable Stew
The best thing that can happen to canned young jackfruit is to turn it into a hearty and filling vegetarian stew. It is the perfect dinner recipe when you need a warm and steamy bowl of delicious vegan comfort food.
Recipe: stew
Breakfast Casserole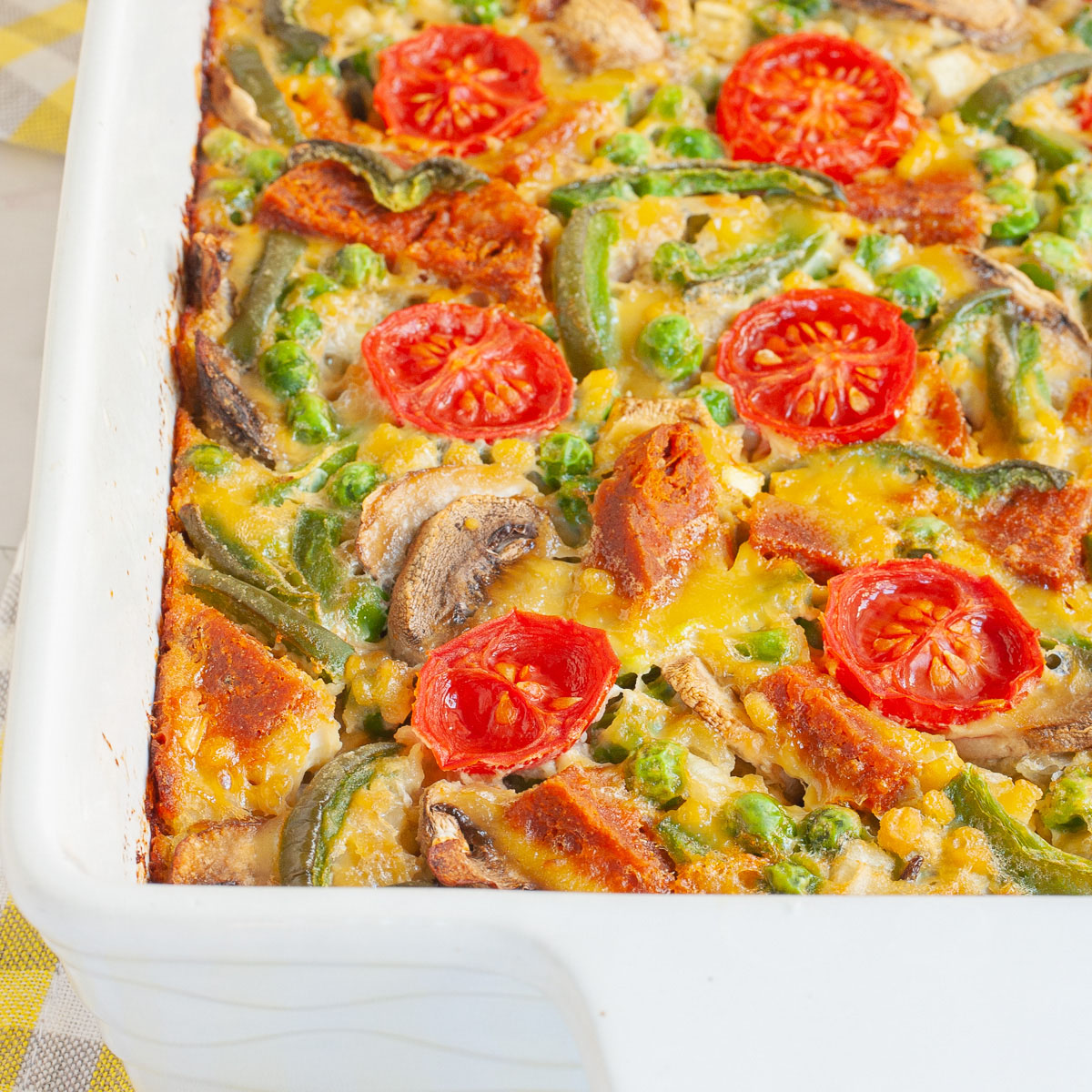 This breakfast casserole is a delicious and customizable breakfast option, made with a quick and easy vegan eggy base and a variety of veggies and vegan sausage. It can be prepared in advance and served hot for a hassle-free morning meal.
Recipe: breakfast casserole
Chili with Beans
This chili recipe is packed with flavor and wholesome ingredients like vegetables, legumes, and grains. It's a satisfying and hearty dish that's both easy to make and good for you.
Recipe: chili
Tikka Masala
This tikka masala recipe offers a quick and easy way to enjoy a flavorful tomato-based curry sauce that's creamy and aromatic. It can be paired with your choice of ingredients, such as mushrooms, cauliflower, tofu, or chickpeas, to create a delicious and satisfying meal.
Recipe: tikka masala
Eggplant Parmesan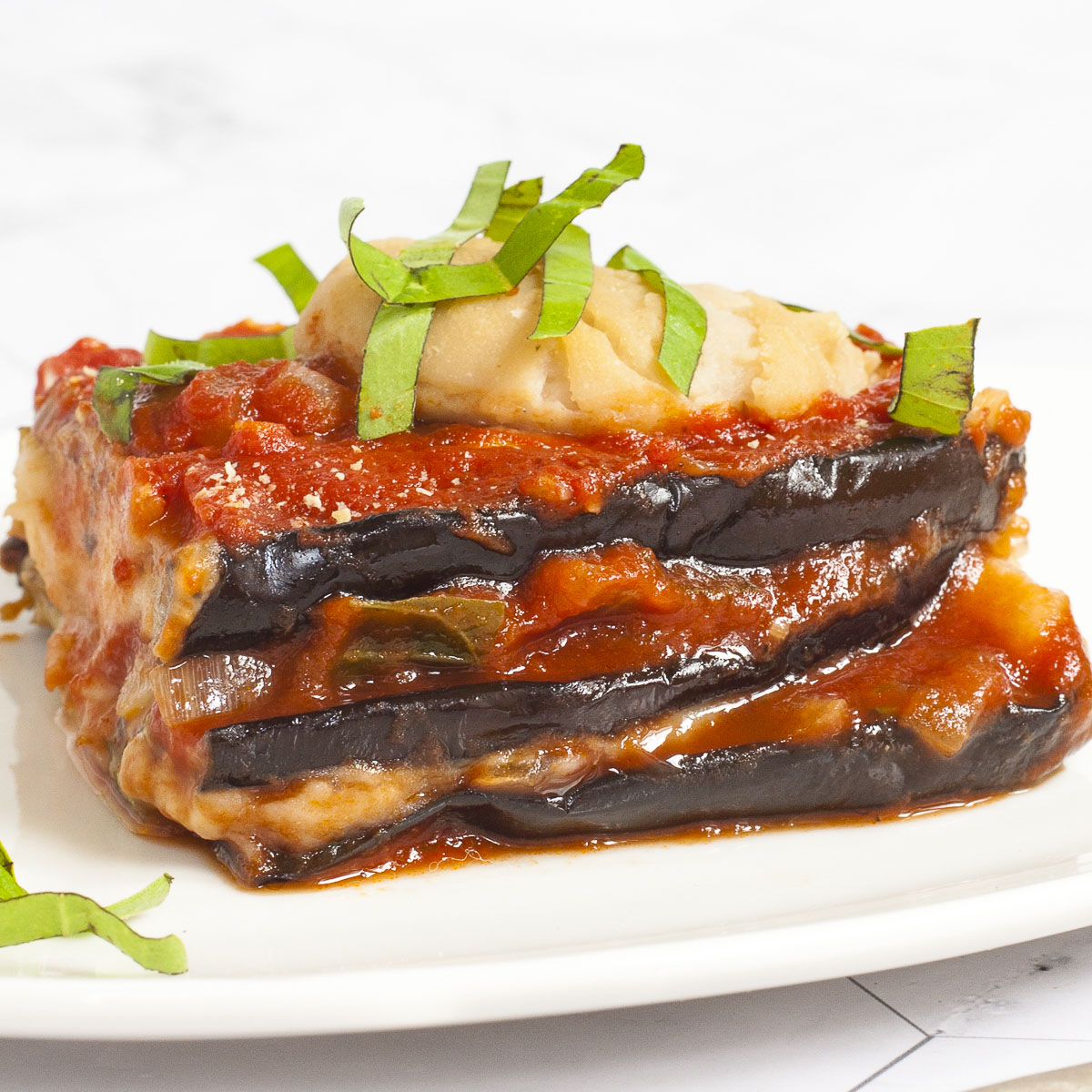 This eggplant parmesan is a delicious and healthy alternative to the traditional Italian dish. With roasted eggplant and a hearty Pomodoro sauce topped with a creamy cannellini bean "cheese" sauce, you won't even miss the breadcrumbs.
Recipe: eggplant parmesan
Vegetable Korma
This vegetable korma recipe is a quick and easy way to make a flavorful Indian dish that is loaded with vegetables and protein-rich chickpeas. With its creamy and aromatic sauce, it is a perfect choice for a healthy and delicious dinner that everyone will love.
Recipe: vegetable korma
26 Big-Batch Dishes to Stock Your Freezer
15 Weekend Lunch Recipes on a Dime to Feed The Family
Europe's Finest 25 Recipes You May Not Even Know Of
25 Asian Foods You Absolutely Need to Make At Least Once
Skip The Dreaded Drive-Thru Line With These 15 Fast Food Copycat Recipes