Are you looking for some mouthwatering vegan pizza recipes? We listed all the best recipes, from timeless classics like pizza Margherita to innovative creations like fruit pizza. We are sure you'll find something for your next pizza night.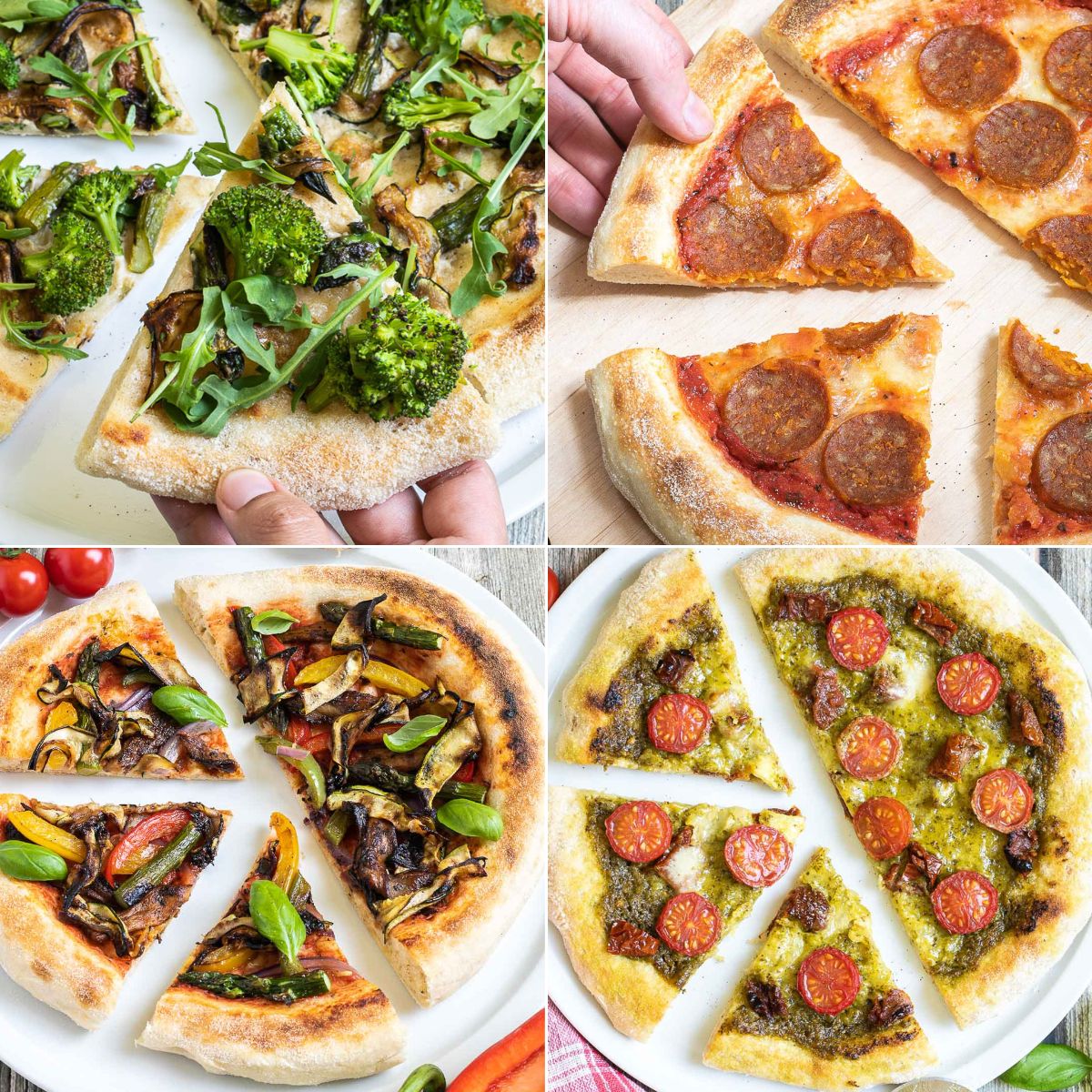 Vegan Pizza Toppings
When it comes to creating delicious vegan pizzas, it is not only you need a fantastic vegan pizza dough recipe (or a homemade gluten-free crust) and an aromatic pizza sauce. The secret lies in the combination of toppings. Whether you're a fan of classic flavors or adventurous twists, our guide to 32 amazing vegan pizza toppings has something for everyone.
The Best Vegan Pizza Recipes
Unique Vegan Pizzas
We found some unexpected combinations in this exploration of the best vegan pizza recipes. How about a vibrant salad that turned into pizza or nachos serving as a pizza crust with delicious toppings? You can find that and more, including crispy rice paper pizza and sweet pizza cookies with fresh fruits.
FAQs
More recipe roundups