Dive into a world of culinary innovation and explore the extraordinary potential of cauliflower with these 19 exciting vegan recipes. From bold and spicy creations to comforting and flavorful dishes, this collection will inspire you to reimagine cauliflower in ways you never thought possible, bringing new dimensions of taste and texture to your table.
Cauliflower Chowder
Cauliflower chowder is a creamy and comforting soup that offers a healthier alternative to traditional potato-based chowders. With its velvety texture and delicate flavor, this chowder is packed with nutritious cauliflower, vegetables, and herbs, making it a delicious and nourishing option for a cozy meal.
Recipe: cauliflower chowder
Cauliflower Korma
Get ready to delight your taste buds with this fantastic 30-minute cauliflower korma recipe. The recipe uses warm spices like cumin, coriander, turmeric, and garam masala to create the perfect blend of flavors.
Recipe: cauliflower korma
Cauliflower Fish Tacos
Cauliflower fish tacos offer a creative and vegetarian-friendly twist on the beloved Mexican dish. With cauliflower as a substitute for the traditional fish, these tacos are still packed with flavor, thanks to the crispy texture of the cauliflower, zesty toppings, and a squeeze of lime, providing a delightful and satisfying culinary experience.
Recipe: cauliflower fish tacos
Cauliflower Steak in 20 Mins
If you're looking for a new and exciting way to enjoy cauliflower, try making these cauliflower steaks. With their crispy exterior and tender interior, and seasoned to perfection, they make a perfect plant-based main dish or side that doesn't require an oven.
Recipe: cauliflower steak
Kung Pao Cauliflower
Kung Pao Cauliflower is a mouthwatering vegan twist on the classic Chinese dish, featuring crispy cauliflower florets tossed in a spicy and tangy sauce. The cauliflower absorbs the flavors of the sauce beautifully, resulting in a deliciously balanced combination of heat, sweetness, and savory notes, making it a delightful choice for those seeking a plant-based and flavorful meal.
Recipe: kung pao cauliflower
Sticky Orange Cauliflower
This orange cauliflower recipe is a mouthwatering combination of citrusy, sweet, sour, bitter, salty, and spicy flavors. Crunchy fried cauliflower florets are tossed in a zesty sticky orange sauce to create one of the most popular Chinese take-out recipes you'll ever set your taste buds on!
Recipe: orange cauliflower
Tikka Masala Hoagie Sandwich
The Tikka Masala Hoagie Sandwich with cauliflower is a fusion of Indian and American flavors, featuring tender cauliflower florets smothered in rich and aromatic tikka masala sauce. Nestled in a toasted hoagie roll with fresh greens and tangy pickles, this sandwich is a delightful blend of spicy, savory, and satisfying elements that will leave you craving for more.
Recipe: tikka masala hoagie sandwich
Roasted Cauliflower
Roasted cauliflower gets a makeover with this delicious recipe. The mild spiciness of the roasted florets is perfectly complemented by a creamy lemon herb tahini sauce, making it a perfect side dish for any meal.
Recipe: roasted cauliflower
Shawarma Buddha Bowl
The Shawarma Buddha Bowl with cauliflower offers a delicious and healthy twist on the traditional Middle Eastern dish. The roasted cauliflower adds a flavorful and satisfying element to the bowl, complementing the vibrant assortment of vegetables and grains.
Recipe: shawarma buddha bowl
Tuscan Red Wine Pasta
Tuscan Red Wine Pasta with cauliflower is a hearty and flavorful dish that brings together the robust flavors of red wine, tender pasta, and roasted cauliflower. The cauliflower adds a delightful texture and a subtle earthy taste, while the red wine sauce infuses the dish with depth and richness, resulting in a satisfying Italian-inspired meal.
Recipe: tuscan red wine pasta
Vegan Spaghetti Bolognese
Enjoy a healthier twist on the classic bolognese with this cauliflower walnut meat recipe, perfect for a quick and easy dinner. Packed with nutrients and flavor, this vegan version is a delicious and guilt-free option for any pasta lover.
Recipe: vegan spaghetti bolognese
Cauliflower Mac and Cheese Pasta Bake
Cauliflower Mac and Cheese Pasta Bake is a delightful twist on the classic comfort food, combining the creamy, cheesy goodness of traditional mac and cheese with the added nutrition and subtle flavor of roasted cauliflower. The cauliflower adds a delicious depth to the dish, creating a satisfying and wholesome meal that will please both kids and adults alike.
Recipe: cauliflower mac and cheese
Creamy Cauliflower Soup
Looking for a delicious, creamy, and healthy vegan soup? This cauliflower and potato soup is the perfect choice. With a velvety texture and no dairy needed, it's a great option for anyone looking for a comforting and easy meal.
Recipe: vegan cauliflower soup
Air Fryer Cauliflower Wings
If you love buffalo flavor, then you have to try these air fryer vegan cauliflower wings. Crispy and saucy– they are the best!
Recipe: cauliflower wings
General Tso's Cauliflower
Healthier Chinese Food! General Tso's Cauliflower: A vegan, gluten-free and low-fat alternative to take out.
Recipe: General Tso's Cauliflower
Cauliflower White Pizza
This cauliflower, chickpea, and arugula Pizza with tomatoes, ricotta, and goat cheese is a delicious vegetarian option. But if you want it to be vegan, use tofu ricotta and vegan goat cheese.
Recipe: cauliflower pizza
Tandoori Cauliflower (Gobi Tikka)
Tandoori Cauliflower is a wonderful gluten-free and low-carb appetizer. Tossed with a spiced yogurt marinade and roasted in the oven or air fryer, this Tandoori Gobi Tikka is so flavorful, golden, and crispy. The whole family will love this easy and healthy cauliflower recipe!
Recipe: tandoori gobi
Spanish Cauliflower Rice
If you want to learn how to make Spanish rice with cauliflower rice that will seriously impress you, you have come to the right place! Inspired by traditional Spanish cuisine, ingredients, and flavors, you can now enjoy them in a lighter, keto, and low-carb version.
Recipe: Spanish cauliflower rice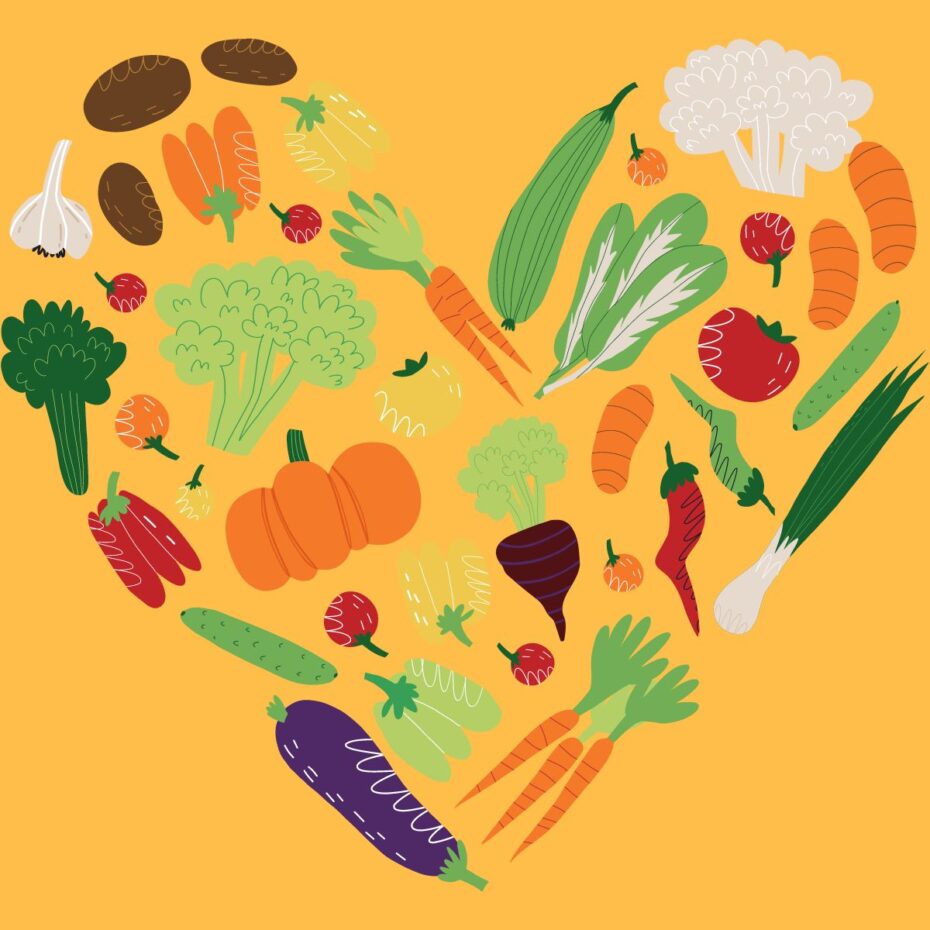 More vegan recipes