Indulge your taste buds and start your day off with a guilty pleasure! In this tantalizing collection of sweet vegan breakfast recipes, we reveal the sinful secrets behind the morning meal. From decadent pancakes to creamy puddings, each dish goes beyond traditional expectations, blurring the line between breakfast and dessert.
Fried Apple Rings (Donuts)
These Fried Apple Rings look like giant apple donuts/doughnuts. They are neither deep-fried nor baked. The juicy apple slices are dipped into a 3-ingredient pancake batter, fried like a pancake and sprinkled with cinnamon sugar.
Recipe: fried apple rings
Banana Peanut Butter Oatmeal Cookies
These are easy and delicious 3-ingredient peanut butter banana oatmeal cookies. No refined sugar. No flour. No baking soda. I even included many variations like dark chocolate chips, raisins, and cocoa powder.
Recipe: banana peanut butter oatmeal cookies
Sweet Red Lentil Pancakes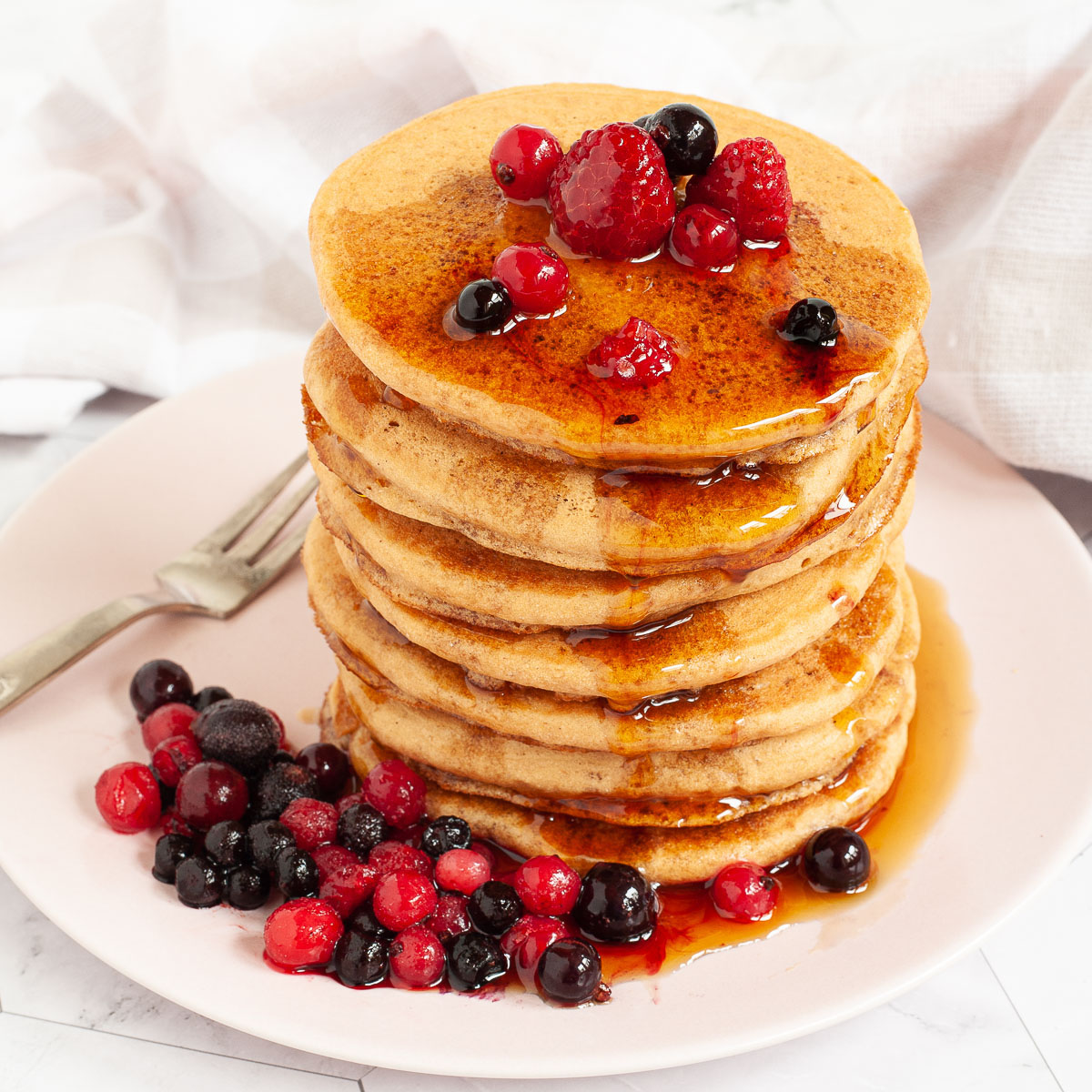 These sweet red lentil pancakes are a delicious and nutritious alternative to traditional pancakes, with a light and fluffy texture and a natural source of protein. Made with only 6 pantry ingredients, they are also vegan-friendly and can be enjoyed without any taste of the lentils.
Recipe: red lentil pancake
Crispy Red Lentil Protein Waffles
These vegan waffles are a perfect high-protein breakfast option, made with red lentils and without any eggs or dairy. The crispy texture and delicious taste make them a perfect way to start your day.
Recipe: vegan lentil waffles
Creamy Blueberry Millet Porridge
This sweet and creamy millet breakfast porridge recipe is a refreshing 4-ingredient alternative to classic oatmeal. It is flavored with blueberries and topped with nuts and seeds, it is a truly perfect breakfast to kick-start your day.
Recipe: blueberry millet porridge
Overnight Chia Seed Pudding
Calling Overnight Chia Seed Pudding easy is the understatement of the year. It is basically a 3-ingredient breakfast or dessert, which you can blend with a spoon and chill it in the fridge overnight to have a delicious treat in the morning.
Recipe: chia seed pudding
Vegan Banana Pancakes
These vegan banana pancakes are the perfect breakfast treat, fluffy, and deliciously sweet. Made with simple ingredients like ripe bananas, flour, and almond milk, they are easy to make and will be sure to satisfy your cravings.
Recipe: vegan banana pancakes
Vegan Banana Waffles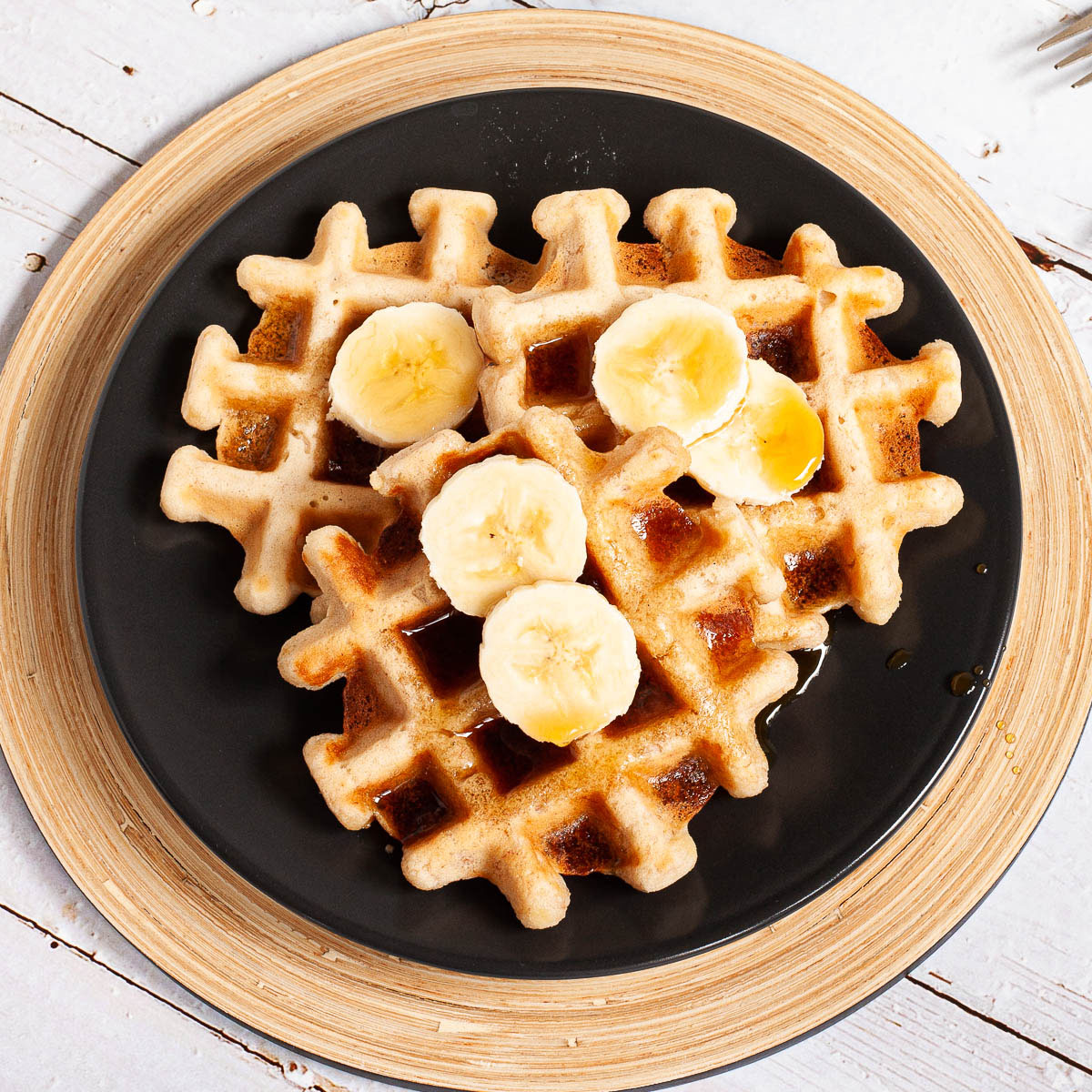 These vegan banana waffles are a guilt-free treat and are free from egg, dairy, sugar, gluten, and oil, and are made with only 7 simple ingredients. They are easy to make and can be ready in just 10-15 minutes, making them a perfect breakfast or brunch option.
Recipe: vegan banana waffles
Vegan French Crepes
These French crepes are a perfect sweet vegan breakfast or dessert option that are also gluten-free. With only five simple ingredients, they are quick and easy to make, and can be customized with your favorite fillings.
Recipe: vegan crepes
The Creamiest Vegan Rice Pudding
Indulge in the creamiest vegan rice pudding you'll ever taste with this easy recipe! Fragrant jasmine rice is cooked in a combination of almond milk and canned coconut milk to create a velvety texture, then topped off with a homemade cinnamon berry sauce.
Recipe: vegan rice pudding