These roasted butternut squash steaks are sweet, bold, and oh-so-delicious. With a handful of pantry basics, this recipe is all about simplicity and taste. They are heavenly served with my creamy polenta.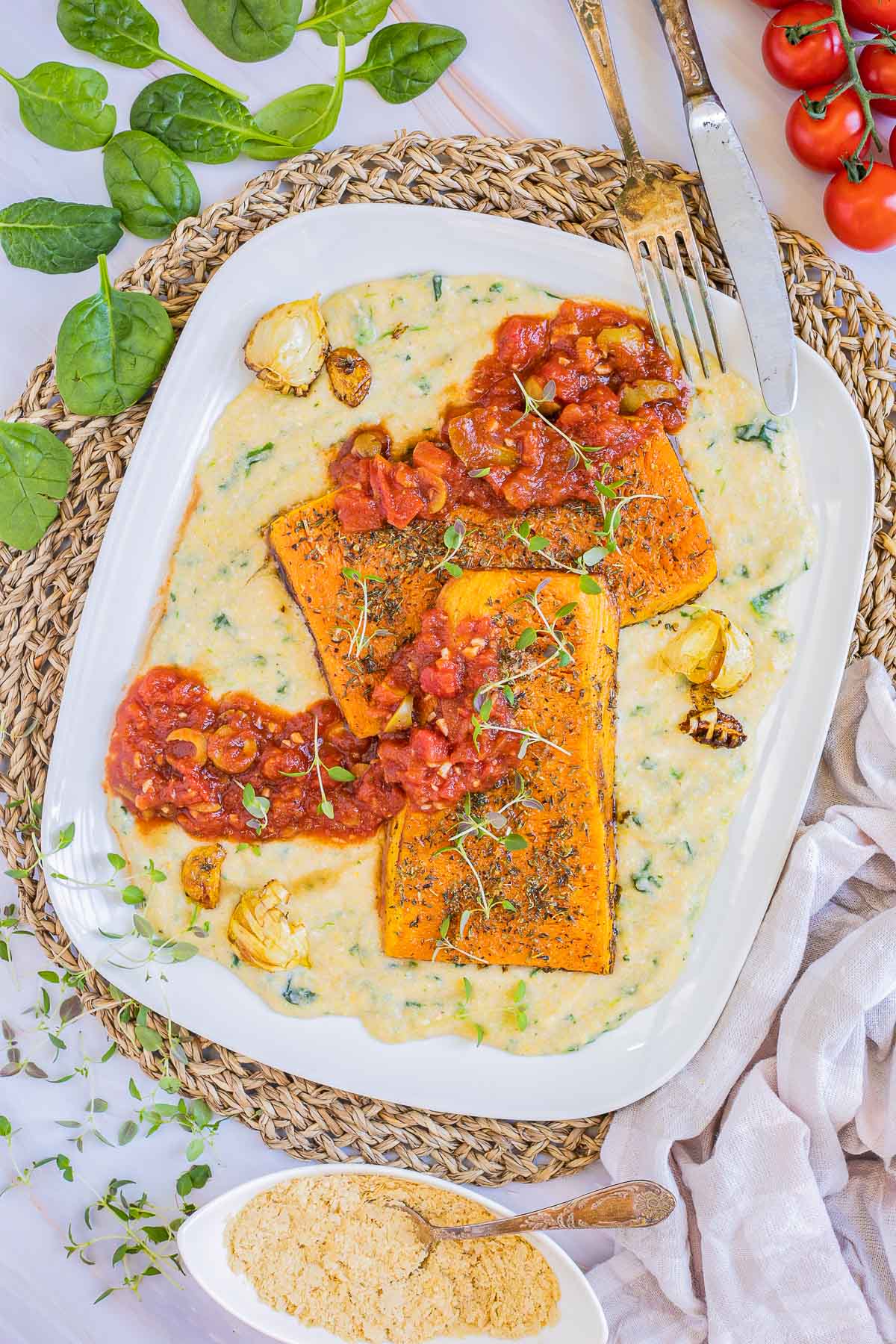 Craving more butternut squash delights? You're in for a treat! Dive into butternut squash Wellington, Mediterranean stuffed butternut squash, or this creamy butternut squash pasta sauce recipe to spark your culinary imagination.
Jump to:
❤️ Why you'll love it
When it comes to roasting butternut squash, simplicity meets scrumptiousness. These "steaks" keep their shape, soak up delightful spices, and provide a truly satisfying bite. Regarding texture, think roasted sweet potatoes but with a softer twist. The flavor profile is a harmonious blend of sweet and earthy.
I love serving them with a quick pizzaiola sauce and creamy polenta. Roasted butternut squash steaks taste sweet and tender, making them a great match for them. Together, they create a tasty and comforting meal that's easy to enjoy.
If you're up for more vegan kitchen adventures, don't miss our Winter Vegan Cookbook. This recipe is actually on the front cover.
🧾 Key ingredients
This roasted butternut squash steak recipe requires little to no preparation. In fact, all you need to really do is slice up the butternut squash, and you're good to go!
A large butternut squash with a long, thick neck is perfect for this recipe. Make sure it's firm and has no blemishes. Save the bottom part for butternut squash pasta.
Oregano and thyme sprigs are my go-to herbs for steaks. But a combination of sage or rosemary sprigs is just as aromatic.
Add garlic cloves that are fresh and unpeeled. They not only add flavor to the slices, but dark roasted garlic is so delicious. Use as many as you can fit in the skillet. I am not kidding. You will thank me.
🛒 You can find detailed measurements for all ingredients in the printable version of the recipe card at the bottom of this post.
🥘 Equipment
I recommend using a cast-iron skillet over a non-stick frying pan. Its thick, heavy construction provides even heat distribution, ensuring consistent caramelization and a crispy exterior. A well-seasoned skillet enhances the flavors by creating a delicious crust on the squash steaks without the need for excessive oil.
👩‍🍳 Instructions
Cutting butternut squash for steak
The key to achieving perfect roasted butternut squash steaks is how you slice them. This ensures even cooking and a delightful caramelization.
You will want to use the top portion of the butternut squash for this recipe, as it contains fewer seeds. Don't let the bottom part go to waste; keep it in the fridge for another meal, like butternut squash curry.
STEP 1
To prepare the squash, begin by removing the stem with a sturdy knife and cutting board. Scoop out the sees. Then, use a vegetable peeler to carefully peel off the thick outer skin until you're left with smooth outer rounded sides.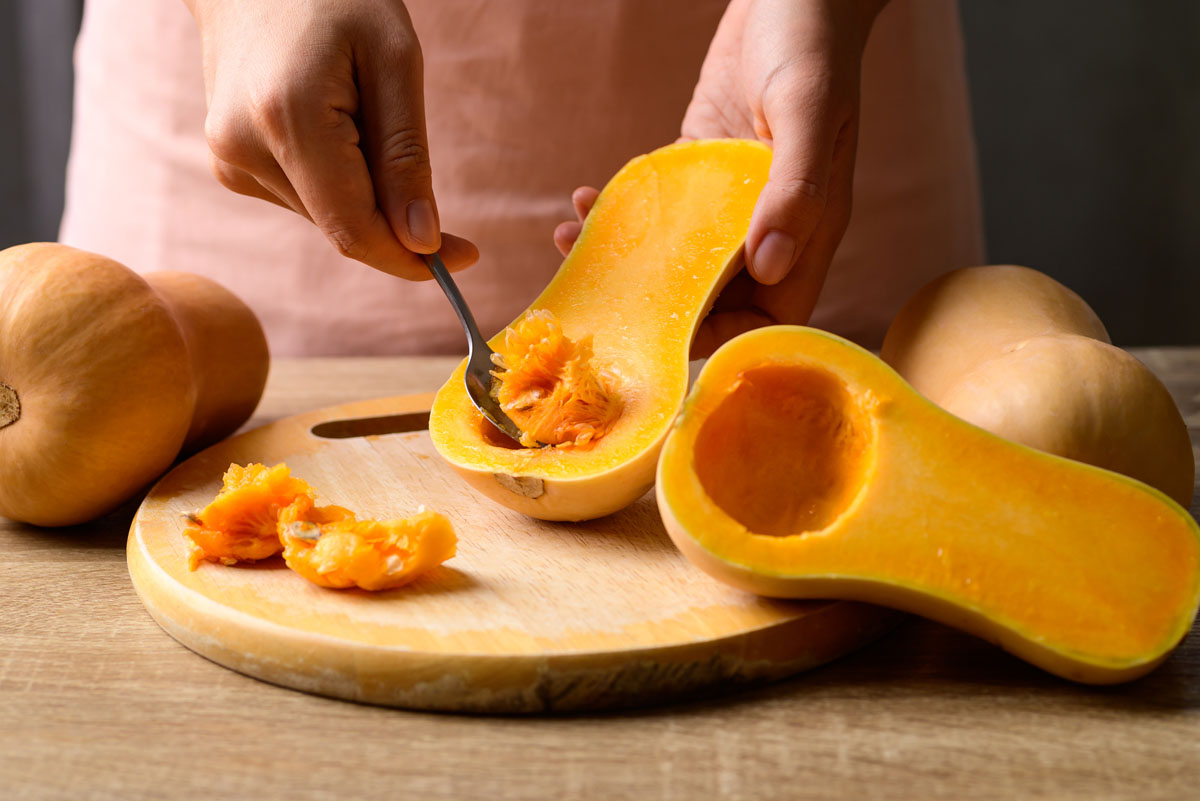 STEP 2
Slice the butternut squash into steaks that are approximately half an inch thick. To ensure uniform cooking, make small marks on the squash that measure about half an inch in thickness before cutting. Consistency in size is key.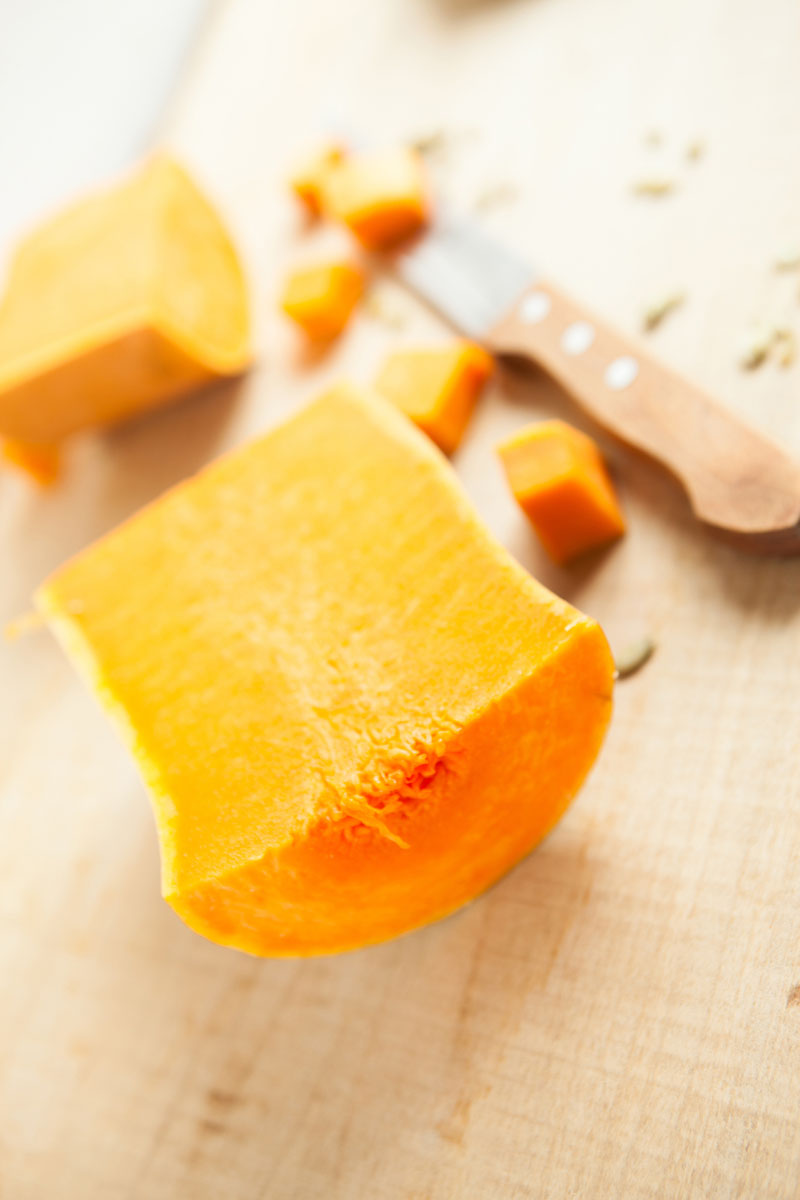 Roasting butternut squash steaks
STEP 1
Begin by preheating your oven to 400°F (200°C). Until then, place a large skillet, preferably cast-iron, on the stove over medium-high heat. Add in the butter and patiently wait for it to melt.
STEP 2
Once the butter has melted, roast the garlic cloves until they take on a beautiful golden-brown hue. Then, gently lay the butternut squash steaks in the sizzling butter. Season them with oregano, thyme, and a pinch of salt, then let them cook for about 4 minutes.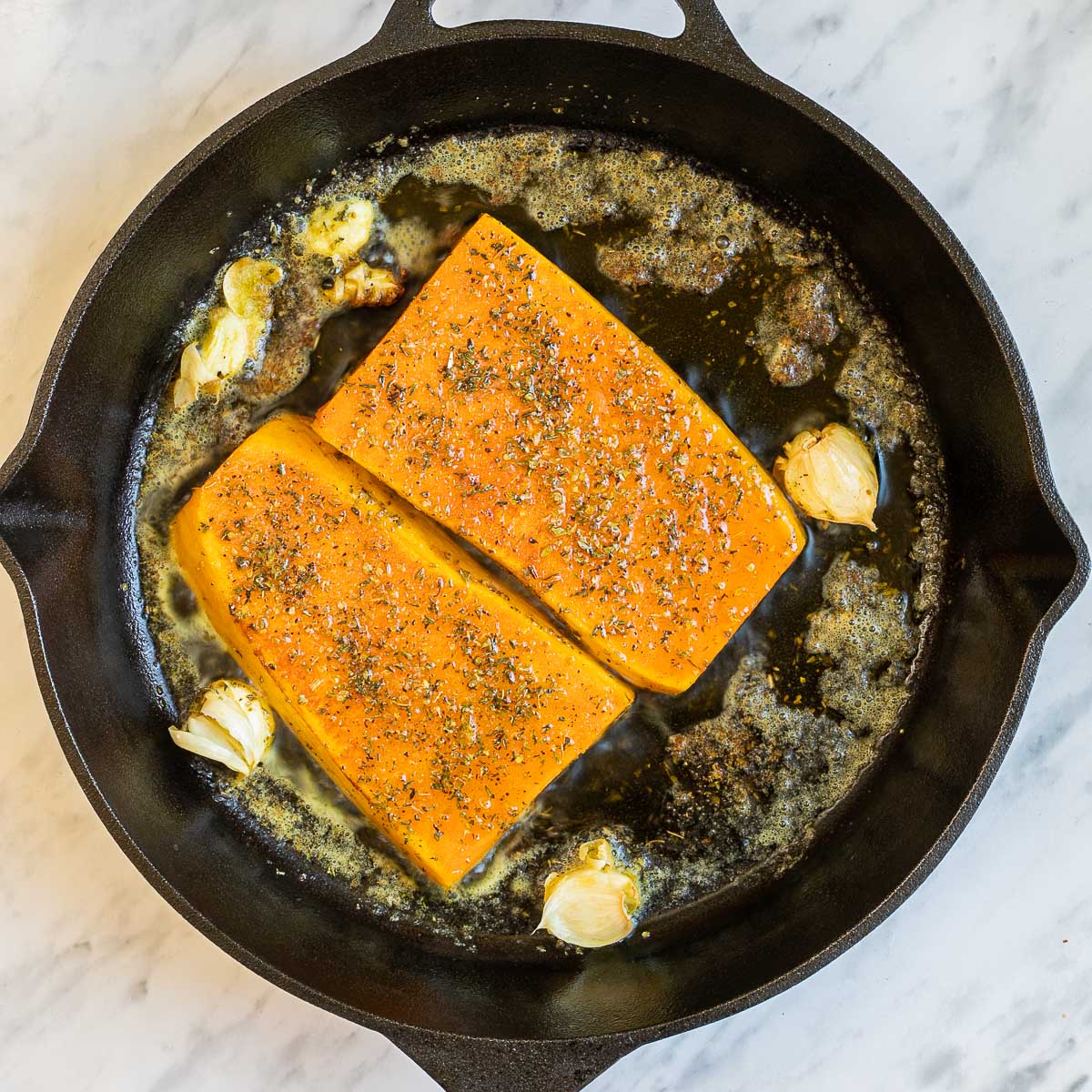 STEP 3
Now, it's time for some basting! Use a large spoon to drizzle the steaks with the seasoned butter sauce in the skillet. Flip the steaks and let them sizzle away.
STEP 4
Once your steaks are all dressed up and ready, transfer the skillet into the preheated oven and let them bake for a delightful 20 minutes.
Midway through baking, flip those steaks to ensure both sides cook perfectly. You'll know they're done when the edges boast a golden-brown crispiness.
To confirm their readiness, insert a fork into the steaks; if they yield tenderly, they are ready. A few extra minutes in the oven will do the trick if not.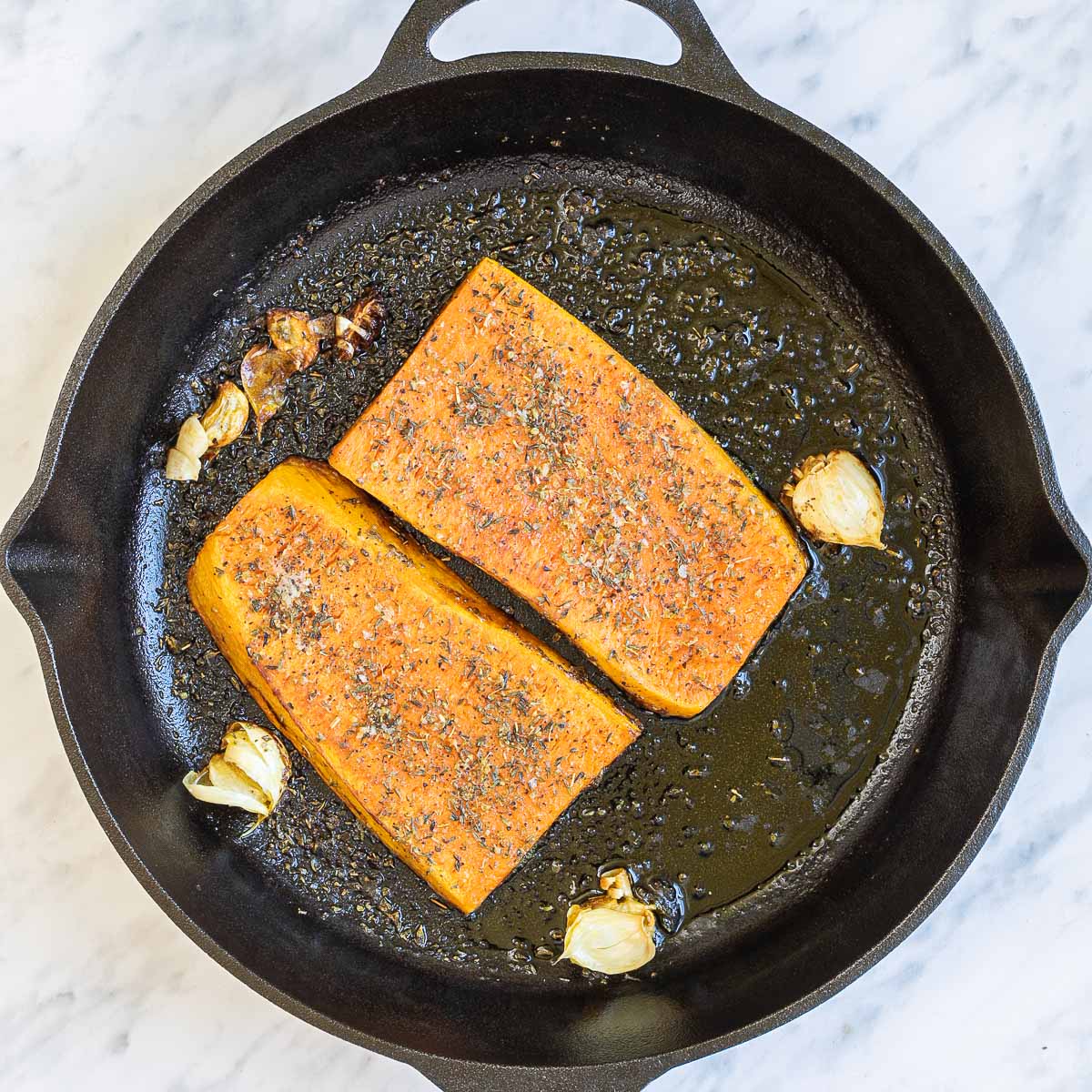 💡 Expert tip
For basting, tilt the pan so the flavorful butter pools on one side. That way, you can easily reach eat to baste the steaks. Also, avoid overcrowding the pan. Too many steaks can lead to steaming rather than roasting, resulting in a loss of texture.
🔄 Variations
After removing the roasted butternut squash steaks from the stove, elevate the garlic butter sauce with a tablespoon of lemon juice or red wine vinegar. The acidity of lemon complements the inherent sweetness of the squash.
Add a dash of honey or a teaspoon of brown sugar for a sweeter twist. These accents enhance the natural sweet flavor of the squash, catering to those with a sweet tooth.
Experiment with other vegetables like carrots, zucchini, parsnips, or potatoes. Follow the same recipe for a delightful twist. My 20-minute cauliflower steak is a must-try.
🥣 Serving ideas
Pair the roasted butternut squash steaks with my creamy white bean polenta, just like in the photo. You can find the recipe in our Winter Vegan Cookbook.
Other options can be as simple as mashed potatoes or steamed rice. However, a refreshing quinoa salad with berries and toasted nuts makes this dish even more stunning and complete.
Since the squash steaks are sweet, I recommend a zesty sauce to accompany them, like pizzaiola sauce or chimichurri sauce. The latter was also a perfect addition to my tofu steak.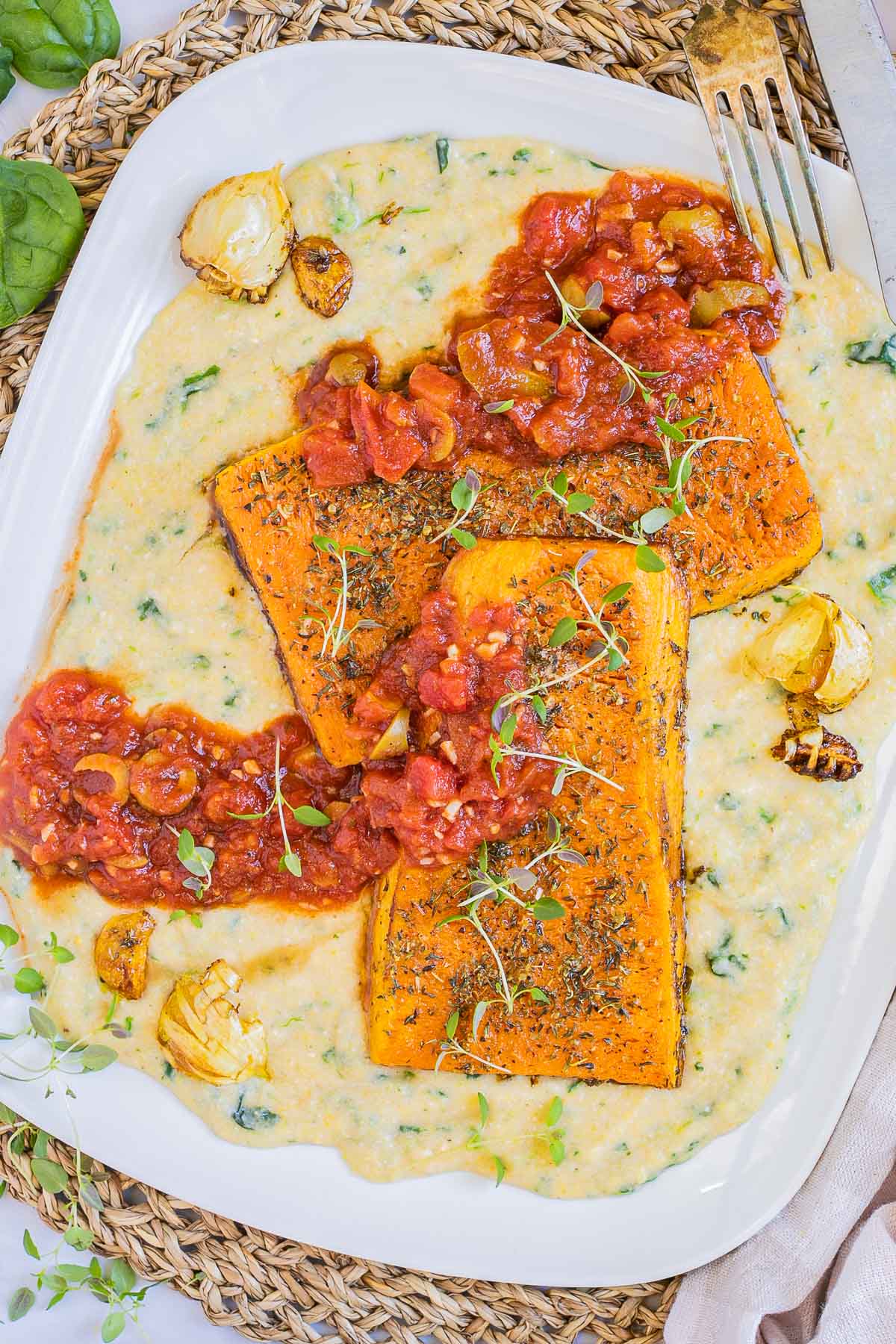 ❄️ Storing tips
Your leftover roasted butternut squash will stay fresh and delicious for about three days if stored in an airtight container in the refrigerator. When you're ready to enjoy them again, gently reheat over medium heat with a drizzle of oil.
I don't recommend freezing roasted ones since they will go mushy. If you're thinking of freezing butternut squash, it's best to do so before cooking. Slice those steaks, pop them into airtight containers or ziplock bags, and they will keep well in the freezer for up to 3 months. This way, you'll have the makings of future delicious meals right at your fingertips!
🤔 FAQs
How do you know the butternut squash is cooked?
Butternut squash can be prepared in various ways. Whichever method you choose, the butternut squash is ready when the cubes or slices are fork-tender. Leave it much longer; they fall apart and can only be saved as a soup.
What herb or spice goes well with butternut squash?
Rosemary and thyme provide a classic touch, while freshly ground pepper adds a hint of heat. Fresh sage can be lovely and aromatic, roasting the leaves in the butter alongside the butternut squash.
More butternut squash recipes
THANK YOU so much for visiting our website. Please comment below if you have tried this recipe. We LOVE hearing from you! If you loved the recipe, please don't forget to give us a ⭐⭐⭐⭐⭐ RATING. We appreciate all of our readers.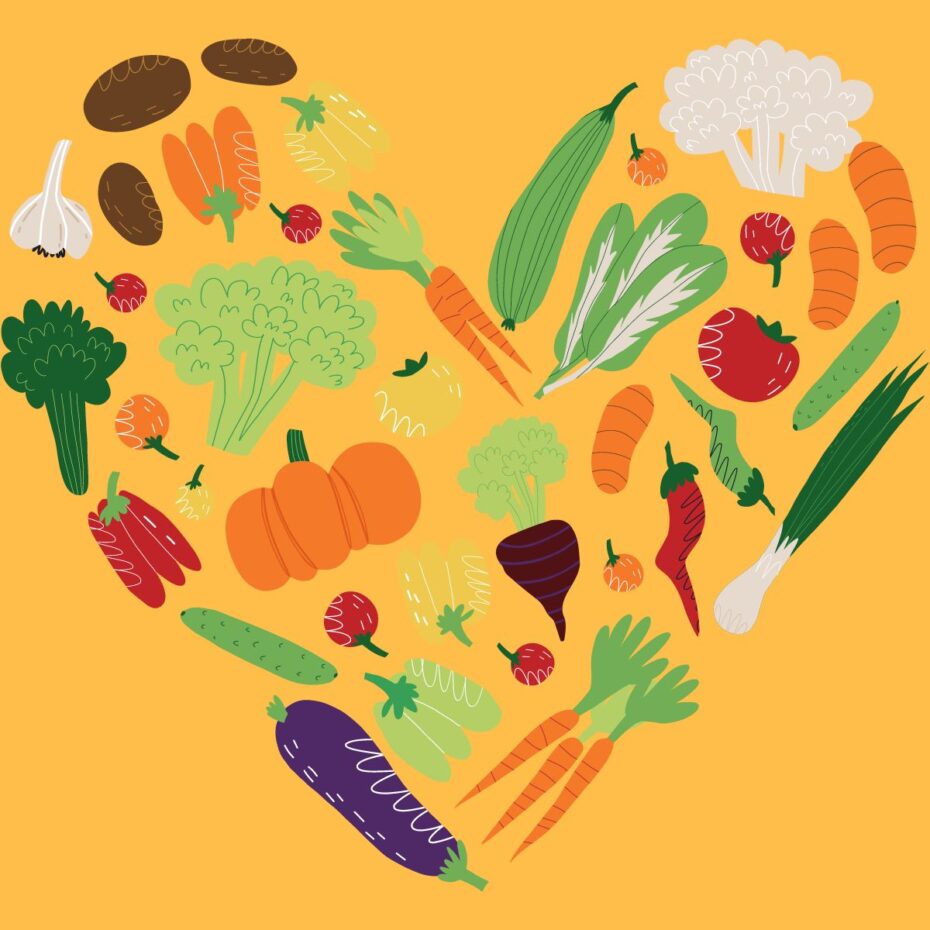 Roasted Butternut Squash Steaks
These roasted butternut squash steaks are sweet, bold, and oh-so-delicious. With a handful of pantry basics, this recipe is all about simplicity and taste. They are heavenly served with my creamy polenta.
Instructions
Cut the neck of the butternut squash off. Peel it with a vegetable peeler or knife. Cut them into ½-inch thick slices.

Preheat the oven to 400 F / 200C.

Preheat a cast iron skillet over medium heat and add dairy-free butter. Add unpeeled garlic cloves and the steaks. Season with oregano, thyme, and salt. Fry for 4 minutes on each side.

Transfer the skillet to the oven and bake for 20 minutes.
Notes
For the steaks the best to use the neck of the butternut squash as it has no seeds in the middle. It is easier to cut a steak-like shape. Use the rest to make any other recipes.
If you do not mind the shape, slice the butternut squash into rings and roast them like that. In this way, you can use the whole squash.
Nutrition
Nutrition Facts
Roasted Butternut Squash Steaks
Amount Per Serving (1 serving)
Calories 196
Calories from Fat 108
% Daily Value*
Fat 12g18%
Sodium 100mg4%
Potassium 722mg21%
Carbohydrates 25g8%
Protein 2g4%
Vitamin A 21127IU423%
Vitamin C 43mg52%
Calcium 111mg11%
Iron 2mg11%
* Percent Daily Values are based on a 2000 calorie diet.