Soy sauce is a classic and delicious dipping sauce for spring rolls, egg rolls, and other dishes. However, for those looking to add more variety and flavor, here is a list of 13 different dipping sauces that are perfect for complementing the fillings in spring rolls, egg rolls, summer rolls and even Chinese dumplings.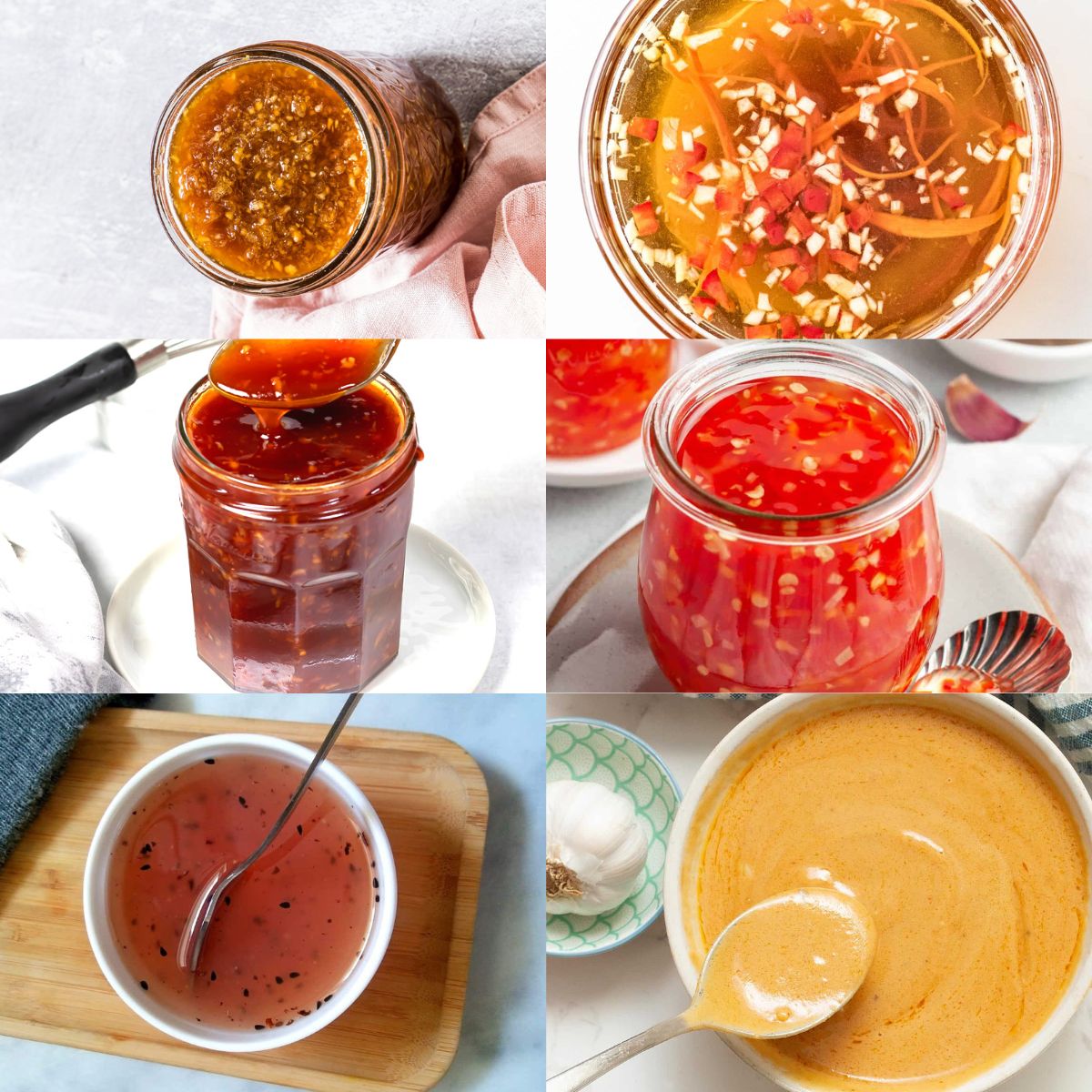 Jump to:
Why do you need a dipping sauce?
Spring roll dipping sauces can be made from a variety of ingredients such as soy sauce, vinegar, peanut butter, chili sauce to add flavor and complement the taste of the fillings. They can be sweet, savory, or spicy, but all in all they are making them more flavorful. They can also help moisten the rolls and enhance their texture. Here are some delicious dipping sauces for you to get inspired by:
Rolls recipes to try
There are so many delicious spring rolls and other roll recipes to choose from. Since we love using rice paper wrappers, we also have some delicious rice paper rolls recipes to pair with the dipping sauces above.