When you're in need of a comforting culinary embrace, look no further than our collection of 22 cozy comfort food creations. From creamy mac and cheese to hearty stews, savory pies, and soul-warming casseroles, these recipes are tailor-made to provide you with the ultimate comfort and satisfaction. Whether it's a chilly evening or you simply crave the nostalgic flavors of home, these dishes will wrap you in a warm, delicious embrace. So, indulge yourself and your loved ones right away with these irresistible comfort food classics.
Casarecce Pasta in Peperonata Sauce
Looking for a quick and delicious meal? Try our casarecce pasta recipe! Originating from Sicily, these short pasta noodles are known for their twisted or rolled shape, perfect for holding rich and flavorful sauces. Boil the pasta, and in just 30 minutes, you'll have a comforting Italian masterpiece.
Recipe here: casarecce pasta
Pepperoni Pizza
Ready in just 30 minutes, this easy-to-make pepperoni pizza is the perfect answer to a quick weeknight dinner. With just five simple ingredients, you will be on your way to enjoying this delicious pizzeria-style pizza in no time!
Recipe: pepperoni pizza
Double Chocolate Cake
Indulge in the rich and decadent flavors of this double chocolate cake, topped with a smooth and creamy chocolate coconut whipped cream frosting. Made with only a few simple ingredients, this easy-to-follow recipe will have you enjoying a perfect slice of chocolate heaven in no time!
Recipe: chocolate cake
Alfredo Sauce in 15 minutes
Enjoy a healthy and quick meal with our 5-ingredient alfredo sauce recipe. Creamy, delicious, and ready in just 15 minutes, it's the perfect solution for a fast and easy dinner.
Recipe: alfredo sauce
Corn Chowder
This Corn Chowder recipe is a special one as it features pan-seared corn kernels and a deglazed pan, resulting in an oil-free soup. The soup is thickened with potatoes making it a delicious and healthy option.
Recipe: Corn Chowder
Classic Crispy Falafel
Classic falafel is delicious. Traditionally it is made of soaked chickpeas and not canned, mildly spiced with fresh herbs, formed into balls, and deep-fried until it gets a crispy crust. This falafel recipe will show you exactly how easy it is to make them home.
Recipe: falafel
The Best Hearty Vegetable Stew
This hearty vegetable stew combines nutritious vegetables, herbs, red wine, and chocolate in one pot to create a rich, comforting, and filling dinner. It is packed with flavor and has an unforgettable aroma that will make your mouth water as soon as it starts to cook!
Recipe: vegetable stew
Mac and Cheese
Looking for a healthy and delicious mac and cheese recipe? Look no further than this creamy sauce that's ready in just 20 minutes!
Recipe: mac and cheese
Chocolate Peanut Butter Muffins
Made with rich dark chocolate and creamy homemade peanut butter, these chocolate peanut butter muffins are flavor packed and so tender, they almost melt in your mouth. They are also effortless to make, only requiring 10 minutes of prep time and 30 minutes of baking time!
Recipe: chocolate peanut butter muffins
Vegetable Stew with Dumplings
This vegetable stew with dumplings is a delicious and comforting dish that will warm you up on a cold night. The flavorful stew, loaded with veggies and lentils, is topped with tender and fluffy dumplings, making it a satisfying and wholesome meal.
Recipe: vegetable stew with dumplings
Vegetable Pot Pie
This creamy and flavorful vegetable pot pie is a perfect comfort food, packed with vegetables and topped with either a flaky pie crust or a crispy sliced potato crust. Whether you're serving it for a holiday dinner or enjoying it as leftovers, this dish is sure to satisfy your taste buds.
Recipe: vegetable pot pie
Cauliflower Steak in 20 Mins
If you're looking for a new and exciting way to enjoy cauliflower, try making these cauliflower steaks. With their crispy exterior and tender interior, and seasoned to perfection, they make a perfect main dish or side that doesn't require an oven.
Recipe: cauliflower steak
Baked Pumpkin Cheesecake
Get ready for any holiday occasion with this pumpkin cheesecake recipe! This baked, oil-free dessert has a perfect texture and aroma, thanks to the homemade pumpkin puree and gingerbread crust.
Recipe: pumpkin cheesecake
Cajun Pasta Sauce
Indulge in the ultimate comfort food with this pasta dish. With its perfect blend of Cajun seasonings, creamy coconut sauce, and hearty vegetables, this recipe is a delicious and quick dinner option that you'll want to make again and again.
Recipe: cajun pasta sauce
Chocolate Chip Muffins
These moist, chocolatey chocolate chip muffins are perfect for brunch, an after-dinner dessert, or an afternoon snack. Using the famous Jordan Marsh muffins as a base, these muffins are packed with flavor and a tender texture that both kids and adults will love!
Recipe: chocolate chip muffins
Lasagna with Lentil Bolognese
This lentil lasagna is a delicious and satisfying dish that features a rich and flavorful lentil bolognese sauce layered with creamy white bechamel and lasagna noodles. It is a perfect comfort food that will leave you feeling full and satisfied.
Recipe: lentil lasagna
Minestrone Soup
This minestrone soup is a comforting and hearty bowl of goodness. Loaded with vegetables, legumes, and pasta, it is a perfect meal in any season.
Recipe: minestrone soup
Juicy Lentil Loaf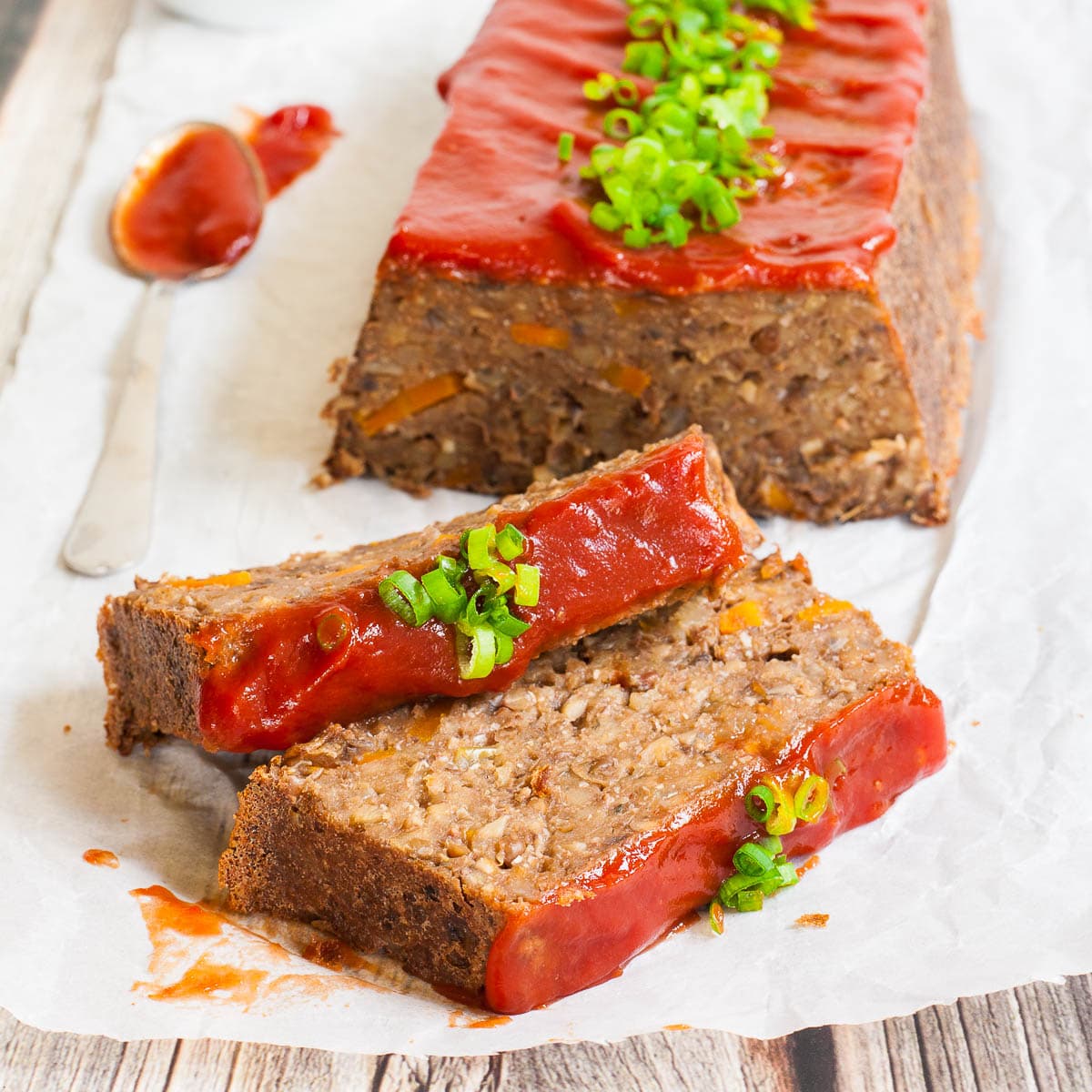 This lentil loaf is packed with nutrients and flavor, and it's a perfect option for a healthy and filling dinner. Plus, it's easy to customize with your favorite herbs and spices for a dish that is sure to impress.
Recipe: lentil loaf
Portobello Pot Roast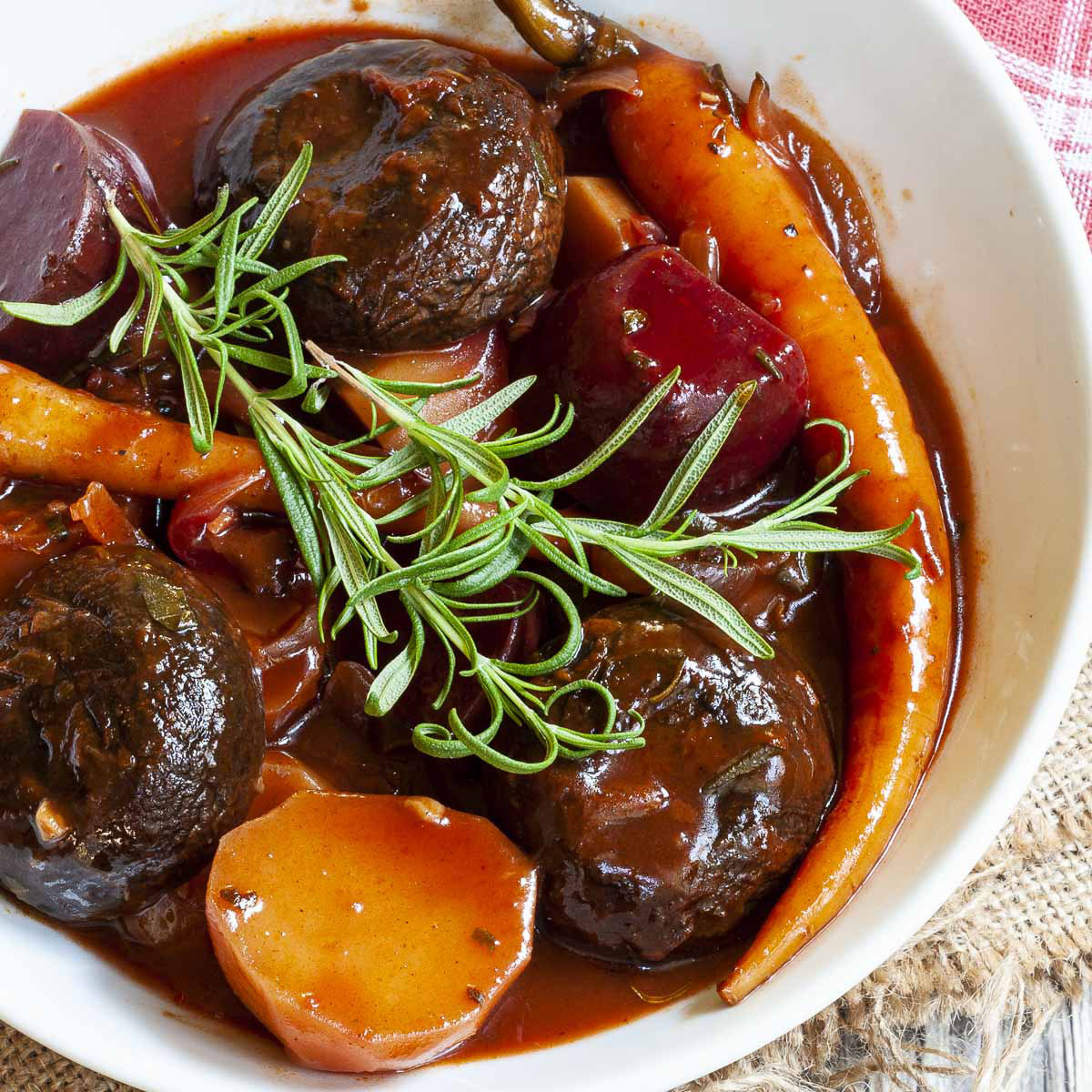 This pot roast is the perfect dish for those looking for a satisfying and flavorful one-pot dinner. With juicy portobello mushroom caps and an array of veggies stewed in a rich red wine gravy, it's a hearty and comforting meal that's also easy to make.
Recipe: pot roast
Italian Panna Cotta
This panna cotta is a decadent, silky-smooth Italian dessert made without gelatin. With only a few simple ingredients, it is a quick and easy dessert that will impress your guests.
Recipe: panna cotta
Dumpling Soup
This dumpling soup is the epitome of comfort food, with a medley of vegetables and herbs that come together in a light yet satisfying broth. The tender and flavorful dumplings add an extra layer of texture and flavor to make it a perfect meal for any occasion.
Recipe: dumpling soup
Breakfast Hash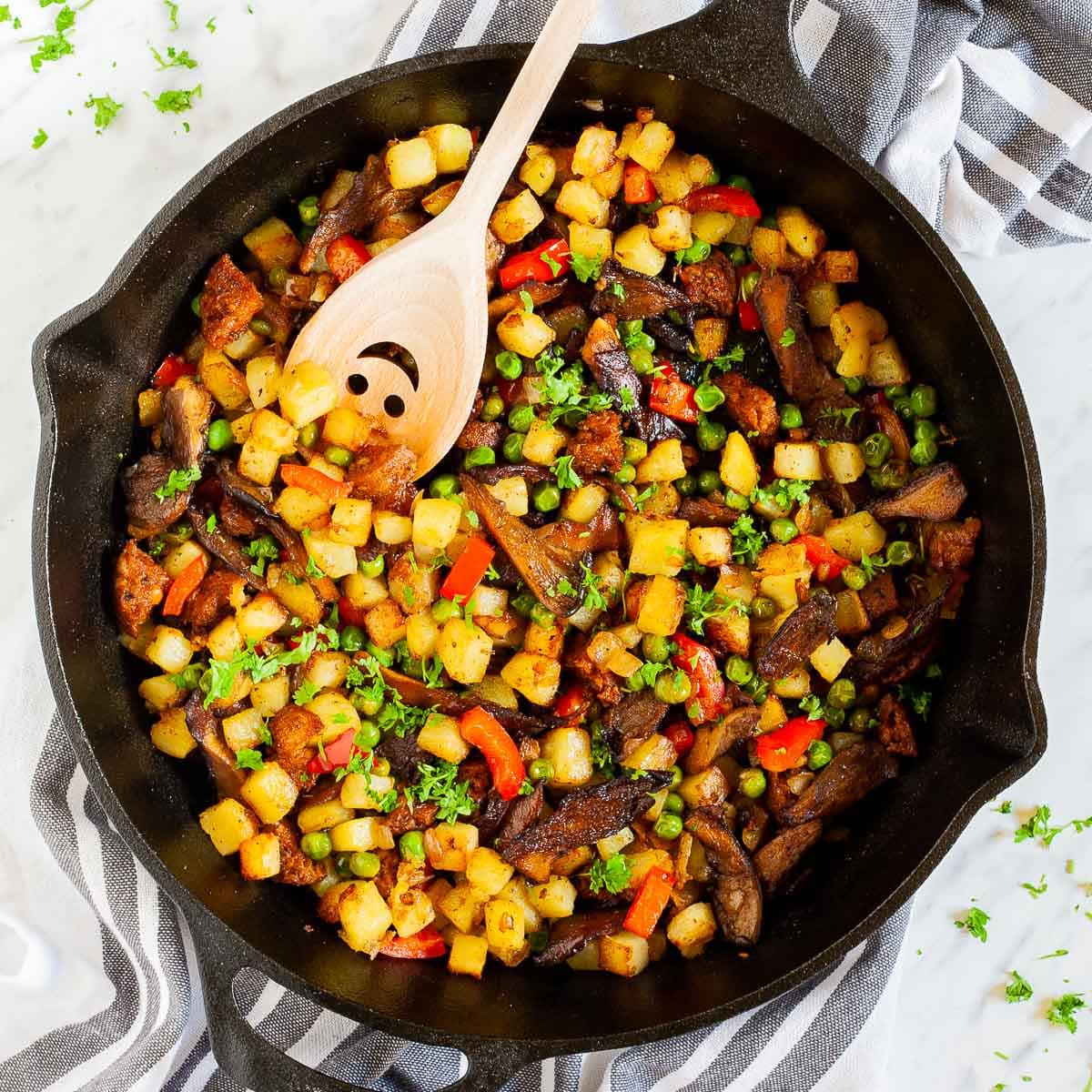 This breakfast hash is a delicious and hearty way to start your day, with fried potatoes and crispy oyster mushrooms mixed with a colorful array of veggies like green peas, onions, and bell peppers. It's easy to make and sure to satisfy any breakfast or brunch cravings.
Recipe: breakfast hash
26 Big-Batch Dishes to Stock Your Freezer
15 Weekend Lunch Recipes on a Dime to Feed The Family
Europe's Finest 25 Recipes You May Not Even Know Of
25 Asian Foods You Absolutely Need to Make At Least Once
Skip The Dreaded Drive-Thru Line With These 15 Fast Food Copycat Recipes