The Best Vegan Lentil Loaf should be deliciously rich, moist and juicy, and easy to make. Well, the good news is that you don't need to look any further. Jump to the recipe and check out how our secret ingredient makes this Lentil Loaf the best ever. We are so proud of this recipe that we have perfected through several tests. We hope you'll fall in love with it too.
Everyone has certain recipes they are most proud of. We also have a kind of BEST OF collection, which is dearest to our hearts. This collection includes not only this recipe, but our Vegan Lasagna, our Vegan Bean Chili, our Vegan Beef Stew, and our Vegan Wellington recipes as well.
This Vegan Lentil Loaf recipe is also one of our most recommended main course meals to cook for Thanksgiving. So what do you plan for Thanksgiving dinner? Just asking…casually… 🙂 Check out our 35+ Vegan Thanksgiving Recipes if you need more delicious recipes for the festivities.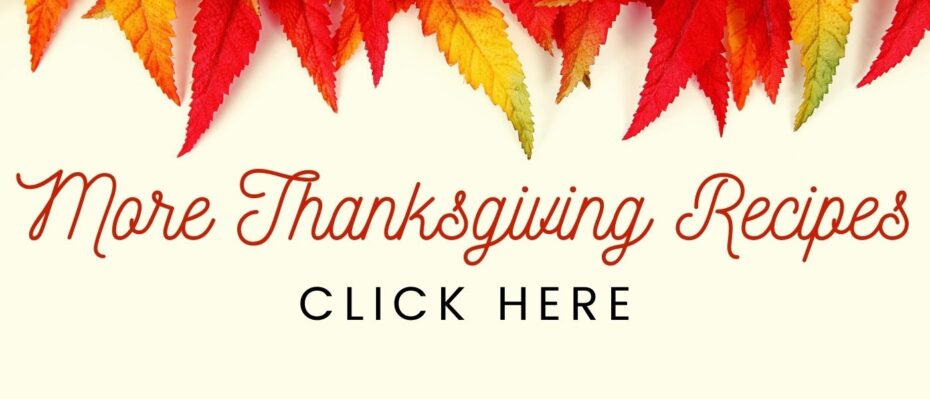 What does this recipe taste like?
Expectations are important. Are you planning to make this recipe because you love lentils? Or did you search for lentil loaf, because you are looking for a plant-based alternative to meatloaf? What kind of taste and texture do you expect? I came across this article about Why the name of the dish matters? which said 25% more people selected the vegetable with indulgent-label compared vegetables with generic labels. So why would you choose a recipe called lentil loaf? What to expect when you make this recipe?
It is not a vegan meatloaf recipe, so

you will taste the lentils

.
We added veggies and seasoning to make it

rich and flavorful

.
People tend to hate mushy texture, but don't like things to be too dry as well. So we added buckwheat to make it

juicy and give it a bread-like texture

.
Ingredients you need
Remember, we said simple and easy-to-make, so the ingredient list is not that long at all. We only added veggies and flavors to make this brown lentil loaf recipe wholesome, rich and juicy. If you have the following 10 ingredients, you will have yourself a main course for Thanksgiving dinner. Or make it as a weeknight dinner. We sure do that a lot. So here it goes:
brown lentils (we often use canned, but you can certainly cook them from scratch),
buckwheat groats or seeds (the so-called secret ingredient)
carrots,
celery stalks,
button mushrooms (or champignon or cremini),
garlic cloves,
onion,
soy sauce or tamari for gluten-free (check out all 5 gluten-free soy sauce substitutes)
seasoning: oregano, thyme, smoked paprika powder, sea salt, and black pepper.
What is buckwheat and why we love it?
Buckwheat is a pseudo-cereal grain aka a seed that behaves like a grain. If you are looking for buckwheat in stores you might come across names like whole grain buckwheat, buckwheat groats or buckwheat seeds. THEY ARE THE SAME! The important part is that is has to be hulled and organic, not roasted or any other way modified. We use this one*.
So why we call it a secret ingredient? Well, because there is
NO breadcrumbs
NO flour
NO grains not even oats
NO ground flaxseeds
NO egg substitute
And that is all thanks to buckwheat.
We have been testing and perfecting a gluten-free bread recipe using soaked buckwheat groats / seeds. In the latest attempt, we blended the seeds too finely in our Vitamix and when we sliced the baked bread my husband noted politely that: "This doesn't look like bread at all, it rather looks like a meatloaf!" And then it hit me: "Why don't we try to add these to your lentil loaf recipe to make it moist, juicy and less crumbly?" He agreed and BAM! it worked perfectly and finally we had our juicy, not crumbly, easy-to-cut, moist aka the best vegan lentil loaf.
Oh by the way do you want to know a fun thing to do with buckwheat? You can turn them into Vegan Bacon Bits and add it to any dish you like for example to Vegan Mac and Cheese or top your favorite Creamy Vegan Soup.
How to make Vegan Lentil Loaf?
Prepare the veggies – step 1
Peel and chop onion and garlic. Wash and chop celery. Wash, peel and slice carrots. Clean the mushrooms with a damp cloth. No need to wash them. Remove the stem if it is too sturdy. Chop them into small pieces.
Prepare the buckwheat – step 2
Soak the buckwheat groats in boiling water for 15 minutes. If you can squash the seeds with your fingers then they are soft enough. (You can certainly do overnight soaking in warm water.) When the seeds are soft, drain the soaking water and add fresh water (photo #1). Use your hand blender or food processor to roughly blend the seeds. It doesn't need to be extra smooth. Stop when you have a paste-like texture (photo #2).
Sautee the veggies – step 3
Heat your frying pan to medium heat and add olive oil (photo #1). Cook the chopped onion (photo #2) for 1-2 minutes, add the chopped garlic (photo #3) and cook for a few seconds. Now, add the sliced carrots (photo #4). Stir and cook for 5-6 minutes.
Next is to add the chopped celery (photo #5), then the seasoning: salt, pepper, oregano, and thyme (photo #6-7). Stir well. Finally, add the chopped mushroom (photo #8) and cook for 5-6 minutes. When they are tender, take the pan off the heat.
Blend all ingredients – step 4
Get your food processor ready now. Add the chopped veggie mix you just cooked in the frying pan to the food processor (photo #9). Add the cooked or canned brown lentils, the soy sauce, and the smoked paprika powder (photo #10). Finally, add the buckwheat paste (photo #11). Pulse for a couple of times. Don't over blend it or else you will end up with a puree and your lentil loaf will be mushy! You want to leave some chunks to bite on (photo #12).
Bake the lentil loaf – step 5
Preheat the oven to 390 Fahrenheit (200 degrees Celsius). Take a 9-inch loaf pan and pour in the lentil loaf mixture. I have a silicone one, but if you're not, use parchment paper. Bake for 40 minutes. That's it. You have a firm vegan lentil loaf that is rich and flavorful, juicy and luscious at the same time.
How to make Maple Tomato Glaze?
Think of it as homemade ketchup. Making maple tomato glaze is quite easy. You can get it done in 5 minutes. Take a small saucepan and heat it on medium heat. Add tomato sauce, pure maple syrup, soy sauce (or tamari for glute-free), apple cider vinegar, and corn starch (photo #1). Simmer and bring to boil to thicken the glaze. Cover the lentil loaf when the loaf is a bit chilled and not right out of the oven (photo #2).
Top tips to make it perfectly every time
Pre-cooking veggies is a must – Raw veggies especially carrots may remain hard even after baking.
Don't blend it until it is a puree! – We recommend only pulsing the mix for a couple of times. If you don't leave chunks and bits, but end up with a puree-like texture, the lentil loaf will be mushy at the end.
Be mindful of the baking time – Especially if you use a fan oven as they tend to be hotter despite setting them for the same temperature. The lentil loaf is ready when they have a dark brown crust.
Bake it with the glaze! – We prefer to apply the glaze after the lentil loaf is ready. However, you can spread the glaze evenly on top and bake it like that. You will end up with a slightly caramelized top. Absolutely delicious!
Make lentil loaf even more interesting – They can be a perfect filling for stuffed veggies like bell peppers, zucchini, butternut squash or stuffed mushrooms. Or why don't you take out a muffin tin and make mini lentil loaves?
How to avoid mushy texture?
Have you ended up with a mushy lentil loaf? These are most probable reasons for it:
Canned lentils

may contain more moisture than cooked lentils. Make sure you drain them completely. I usually leave them in a fine mesh sieve above the sink until I am working on the other ingredients. This way all drops of moisture can leave in time.

Mushrooms are watery

. Even if I am buying the same type of cremini or button mushrooms, sometimes they release more water than expected. Make sure you cook off all moisture during frying.

Not baked long enough

. I use a silicone pan with a depth of 6-7 cm (approx. 2 inches). I need to bake it for 40 minutes to make sure it is baked all the way through. If you use a deeper, smaller pan, please be mindful of the baking time.

Cool it on a wire rack

. If you try to serve it and cut it while it is still hot, you will end up with a mushy, hot, steamy texture. We recommend to cool it on a wire rack once it is cool enough to touch by hand. That way the lentil loaf is firm enough to hold its shape, but the remaining steam can leave easily.
What to serve with a vegan lentil loaf?
Our favorite side dish is potatoes of any form:
We also love a plateful of veggies for each meal and we happily eat roasted or fried veggies with this Vegan Lentil Loaf especially if it is served as a Thanksgiving or Christmas dinner.
Roasted Cauliflower and Broccoli
Green Beans Casserole
Let us know in the comments what is your favorite combination.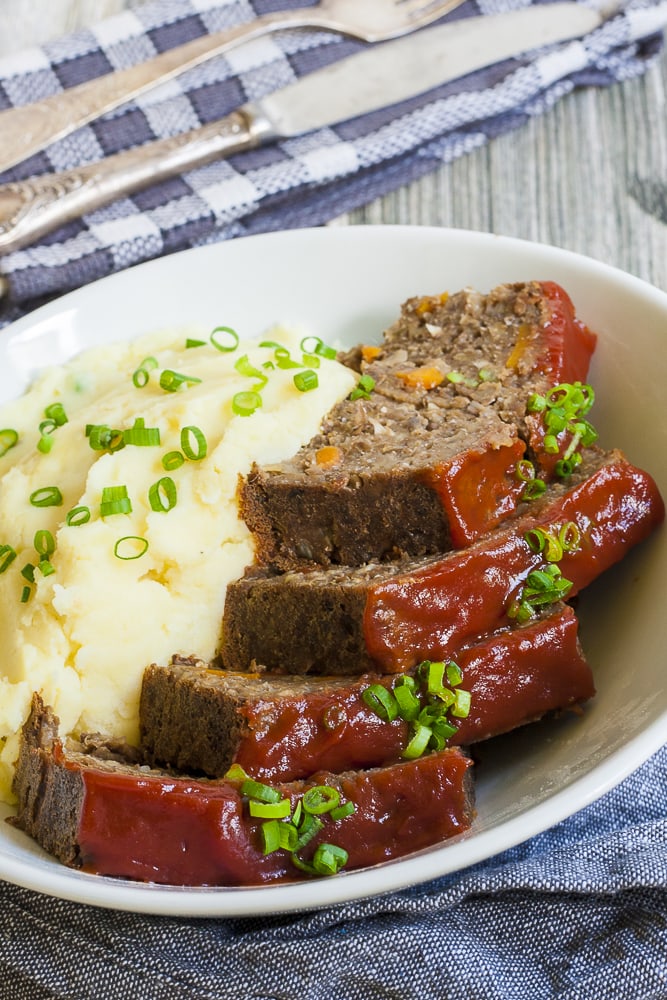 FAQs and substitutions
What can I use instead of buckwheat?
Well, it is kind of our secret ingredient that makes the lentil loaf perfectly juicy and moist. But if you must, you probably will have success with cooked quinoa. Both buckwheat and quinoa are pseudo-cereal grains aka seeds that behave like grains. We have a Complete Gluten-free Flour Guide if you're interested to learn more about gluten-free grains. We also note here that this recipe will not work with gluten-free oats.
Can you use ketchup instead?
Instead of the Maple Tomato Glaze, you can certainly use bottled ketchup. If you need to eat gluten-free, check out our "Is ketchup gluten-free?" post to see what you need to pay attention to. Furthermore, tomato paste will not work here as that is too thick with an especially strong concentrated taste.
Can I use other lentils?
You can certainly use green aka French lentils. We don't recommend red lentils for two reasons: 1) it has a unique taste and will alter the taste compared to what we made the seasoning for; 2) red lentils tend to be drier and crumblier.
What other veggies can I add?
I would happily add bell pepper and any other root vegetables such as parsnip, rutabaga, or celeriac. Make sure the overall amount of veggies added is the same as stated in the recipe card.
How to store it?
It is perfect for batch cooking. You can easily store it in the fridge for 3-5 days without any problem.
Can I freeze it?
Yes, you can. For easier handling, pre-slice it.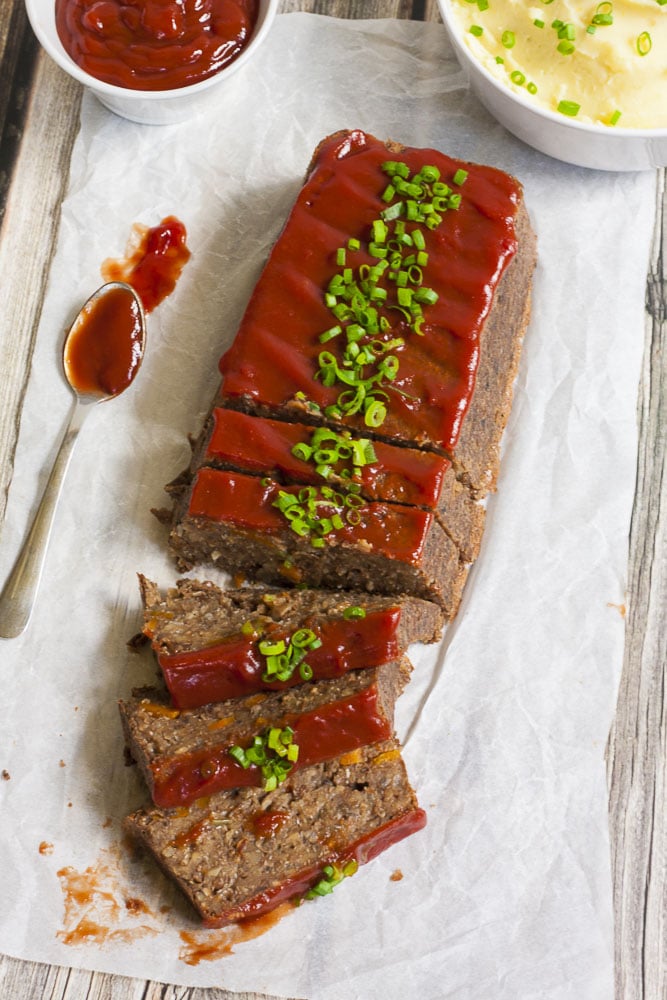 This Vegan Lentil Loaf recipe is meat-free, dairy-free, and egg-free. It is also suitable for vegan, vegetarian, nut-free, and gluten-free (oat-free) diets. It can also be WFPB-friendly (whole foods plant-based) if you cook the veggies in water or in vegetable broth.
More vegan dinner recipes
You can browse through our Vegan and Gluten-free Dinner Recipes or our Quick Vegan Meals collection or check out
UPDATED: This recipe has been originally published in October 2019. It has been updated with more tips and tricks, and with a detailed explanation on buckwheat and substitutions in October 2021.