Step into the world of culinary creativity with these 12 bizarre BBQ recipes that are capturing the attention of the new generations. From unexpected flavor combinations to unique grilling techniques and unconventional ingredients, these creations offer a glimpse into the exciting evolution of BBQ culture. Whether you're a traditionalist or eager to explore the boundaries of barbecue, these recipes provide a range of flavors and experiences that are redefining the grill. Embrace the boldness of modern BBQ and discover these dishes that are stealing the show and igniting the taste buds of the new era!
Oyster Mushroom Steak
This recipe is perfect for those who want a tasty and meatless alternative to steak. With the right marination and cooking technique, pearl oyster mushrooms can be transformed into a crispy and flavorful dish that can satisfy even the most carnivorous appetites.
Recipe: oyster mushroom steak
Vegan Philly Cheesesteak
To make the best vegan Philly cheesesteak you should pan-fry shredded oyster mushrooms (not cut, but torn apart). They will have the perfect beefy texture and taste. Fill your hoagie roll with a generous amount of mushroom cheesesteak and vegan cheese.
Recipe: vegan Philly cheesesteak
Vegan Gyros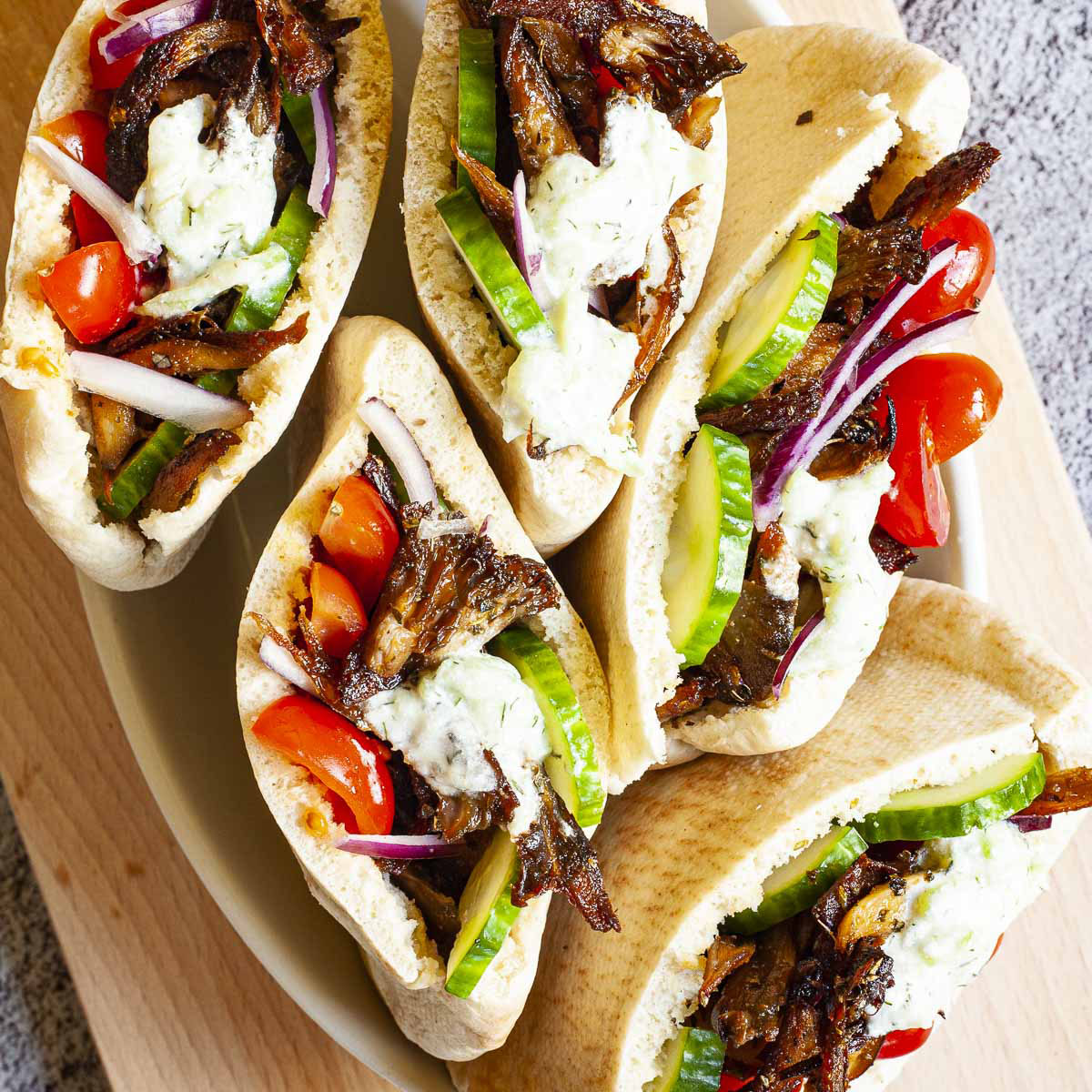 These vegan gyros made with shredded oyster mushrooms have the perfect texture and taste, making them the best option for a filling meal. The crispy vegan gyro meat pairs well with fresh vegetables and homemade tzatziki sauce, all wrapped up in a pita pocket.
Recipe: vegan gyros
Grilled Buffalo Tofu Skewers
Indulge in the bold and spicy flavors of buffalo tofu with a crispy caramelized crust that is sure to satisfy your cravings. Try pan-frying or grilling marinated tofu on skewers for an easy but flavorful dish that will leave you wanting more.
Recipe: buffalo tofu skewers
Beet Burger
With just 7 simple and easy-to-find ingredients, this beet burger recipe is perfect for those who want to experience the juicy, flavorful, and downright irresistible taste of this crowd-pleaser. Get your hands on some beets, cannellini beans, and oats, and trust us, this burger will leave you feeling happy, satisfied, and wanting more!
Recipe: beet burger
Tofu Steak with Chimichurri Sauce
A perfect tofu steak is a flavorful and satisfying dish that is crispy on the outside and moist on the inside. It is seasoned with a spicy, smoked steak marinade and grilled to perfection, resulting in charcoaled stripes.
Recipe: tofu steak
Grilled Vegetable Kabobs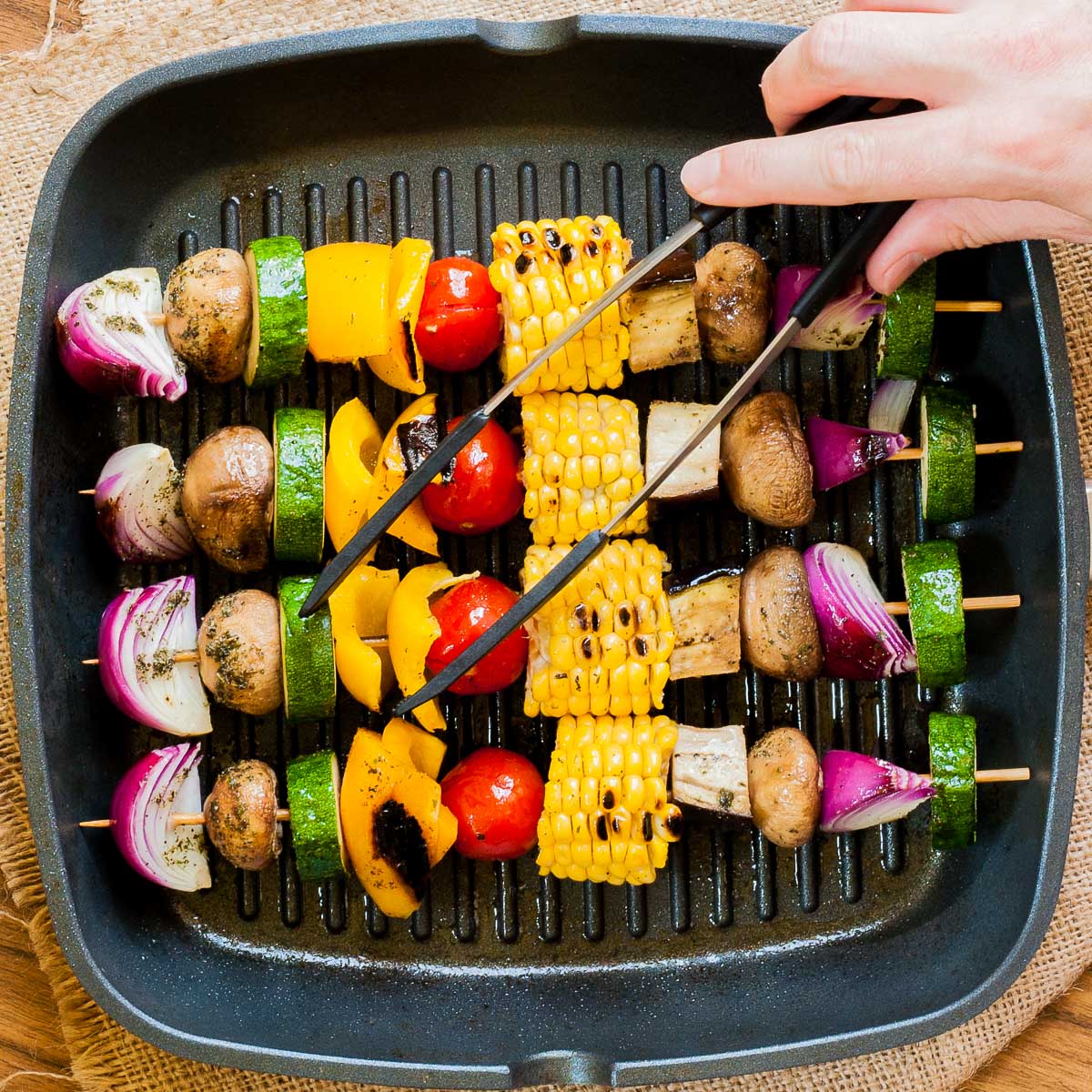 These vegetable kabobs are not only colorful but also incredibly flavorful. They are perfect for grilling and make a great side dish for any BBQ or party. With 3 different ways to make them and 5 delicious marinades to choose from, they are sure to please everyone's taste buds.
Recipe: grilled vegetable kabobs
Vegan Meaty Whopper Style Burger
Ready in just 35 minutes, this juicy tofu burger is full of smoky flavors that taste just like something you would find in a Whopper, but without the meat!
Recipe: tofu burger
Meaty Big Mac Style Meatless Burger
Why is it the meatiest vegan beef burger? Because it has a chewy, ground beef-like texture (thank you TVP), and it does not taste like veggies at all.
Recipe: vegan tvp burger
Cauliflower Steak in 20 Mins
If you're looking for a new and exciting way to enjoy cauliflower, try making these cauliflower steaks. With their crispy exterior and tender interior, and seasoned to perfection, they make a perfect plant-based main dish or side that doesn't require an oven.
Recipe: cauliflower steak
Lentil Burger with Coleslaw
Indulge in a satisfying plant-based meal with our Lentil Burger accompanied by a refreshing coleslaw. The hearty lentil patty, seasoned to perfection, is complemented by the crisp and tangy coleslaw, creating a harmonious blend of flavors and textures that will leave you fully satisfied and craving another bite.
Recipe: lentil burger
Triple Grilled Cheese Sandwich
Prepare for the ultimate comfort food experience with our Triple Grilled Cheese Sandwich. Indulge in the melty, gooey goodness of three different types of cheese, sandwiched between golden, buttery bread, resulting in a crispy exterior and a cheesy, satisfying interior that will make every bite a delight.
Recipe: triple grilled cheese sandwich
26 Big-Batch Dishes to Stock Your Freezer
15 Weekend Lunch Recipes on a Dime to Feed The Family
Europe's Finest 25 Recipes You May Not Even Know Of
25 Asian Foods You Absolutely Need to Make At Least Once
Skip The Dreaded Drive-Thru Line With These 15 Fast Food Copycat Recipes