Autumn is the perfect time for gathering with friends and family, and what better way to do that than by hosting a potluck? Nothing brings people together quite like good food and great company. Whether you're looking for appetizers to share or main dishes that will satisfy a crowd, these 24 autumn potluck recipes are sure to please. From savory soups to sweet desserts, this collection has something for everyone. So put on your cozy sweater, light some candles, and get ready to enjoy the flavors of fall. Let's explore these warm and inviting recipes that are guaranteed to become favorites among all. Get ready to impress your guests with these delicious autumn dishes on your next potluck party!
Caramel Apple Crumble
Imagine a juicy cinnamon-caramel sauce mixed with tangy diced apple topped with a fluffy and light crumble topping.
Recipe: apple crumble
Cream Cheese Veggie Pinwheels
These Veggie Pinwheels with Cream Cheese are a quick and tasty appetizer that are always a hit at parties. The colorful vegetables, creamy cheese, and soft tortilla make for a satisfying and delicious bite.
Recipe: Veggie Pinwheels
The Ultimate Falafel Platter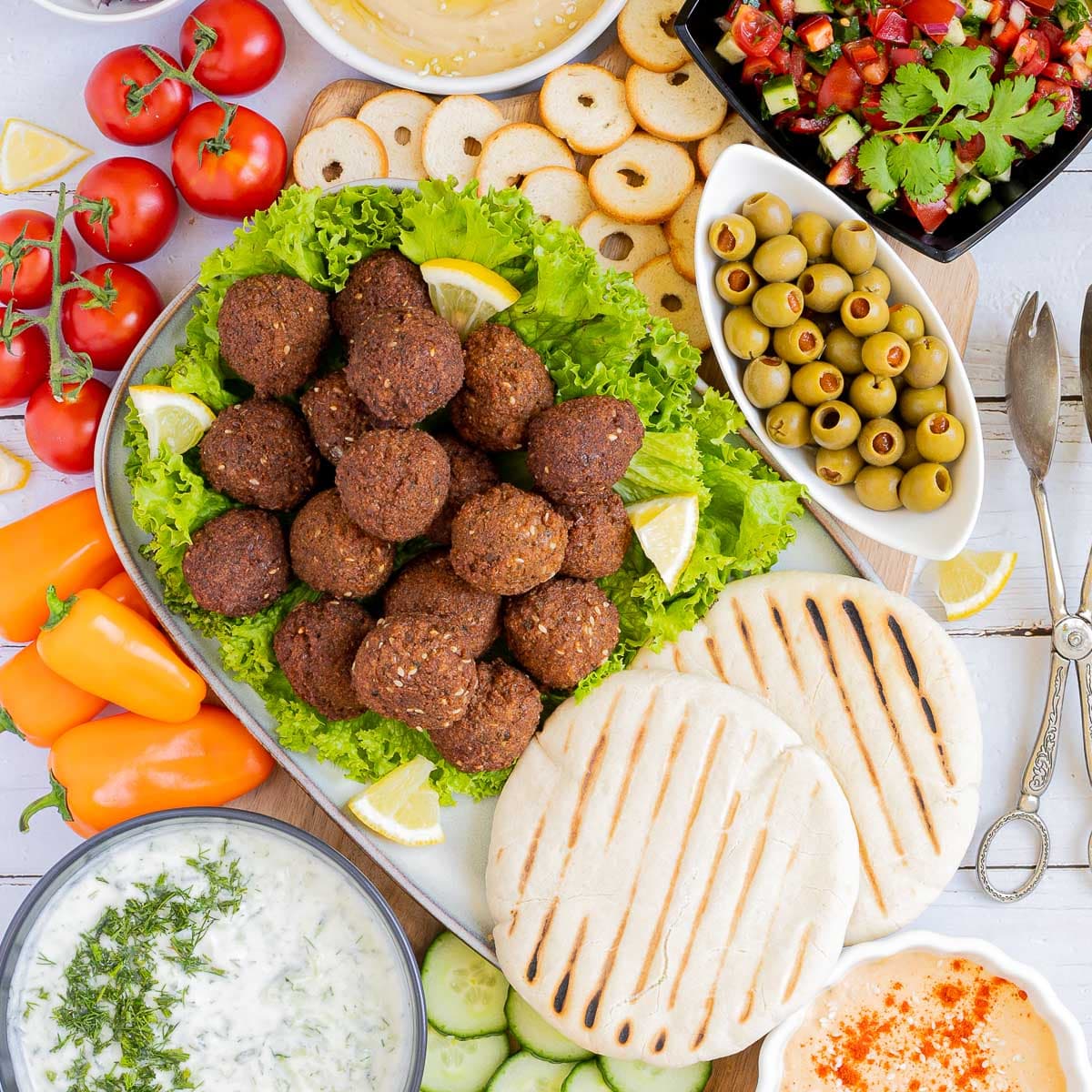 This colorful is a feast for both the eyes and the taste buds. Crispy falafel, creamy tzatziki, and flavorful hummus are just some of the highlights of this Middle Eastern-inspired dish that is perfect for any occasion.
Recipe: falafel platter
Portobello Pot Roast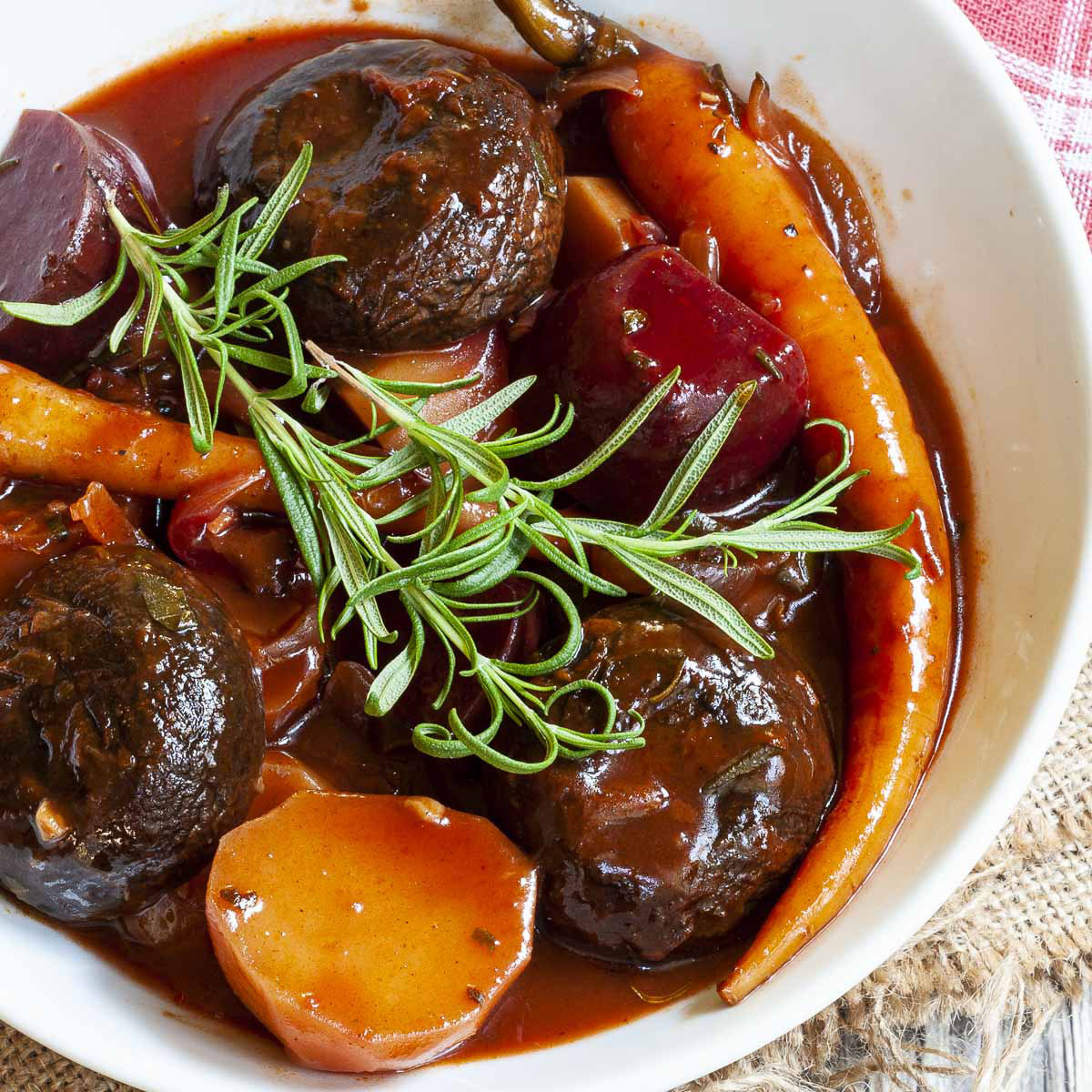 This pot roast is the perfect dish for those looking for a satisfying and flavorful one-pot dinner. With juicy portobello mushroom caps and an array of veggies stewed in a rich red wine gravy, it's a hearty and comforting meal that's also easy to make.
Recipe: pot roast
Quinoa Sweet Potato Chili
This quinoa sweet potato chili is a perfect meatless and hearty meal that can be made in under 30 minutes. With a combination of quinoa, sweet potatoes, beans, and spices, this chili is flavorful, filling, and nutritious.
Recipe: quinoa sweet potato chili
Leftover Boiled Potatoes Casserole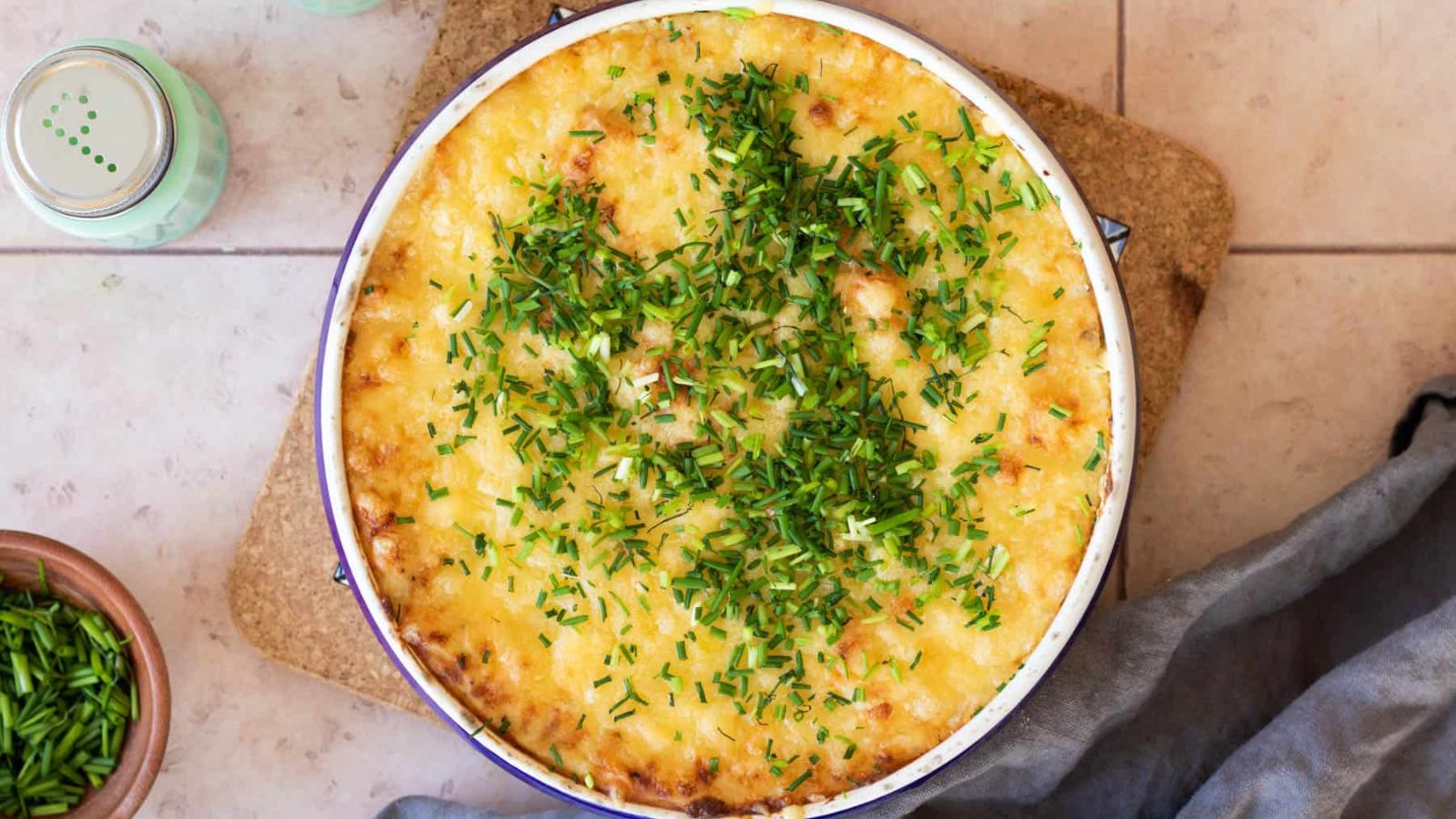 Next time you have leftover boiled potatoes, you must try this leftover boiled potato casserole! With all the classic flavors of baked potatoes, this dish is creamy, cheesy and so quick and easy to make.
Recipe: boiled potato casserole
Beef And Bean Casserole
This quick and easy Cheesy Beef and Bean Casserole is a delicious recipe the whole family will love. Tender beef and beans are baked in a delicious tomato-based sauce and finished with a layer of gooey melted Cheddar cheese.
Recipe: beef bean casserole
Blueberry Muffins
These moist, fluffy, and easy-to-make blueberry muffins are packed with fresh, juicy blueberries and a hint of vanilla, then topped with cane sugar for an extra sweet crunch. Inspired by the popular Jordan Marsh blueberry muffin recipe, this sweet treat will surely put a smile on your face, whether you have them for breakfast, a snack, or a post-meal dessert!
Recipe: blueberry muffins
Spinach Lasagna
This lasagna recipe is a wholesome and delicious take on the classic comfort food, with layers of hearty marinara sauce and a flavorful spinach tofu ricotta filling. It's a satisfying dish that's perfect for a cozy night in.
Recipe: spinach lasagna
Blueberry Crisp
This blueberry crisp is a quick and easy dessert option that requires just four ingredients. The crispy and crunchy topping pairs perfectly with the sweet and juicy blueberries, making for a delicious and satisfying dessert.
Recipe: blueberry crisp
Juicy Lentil Loaf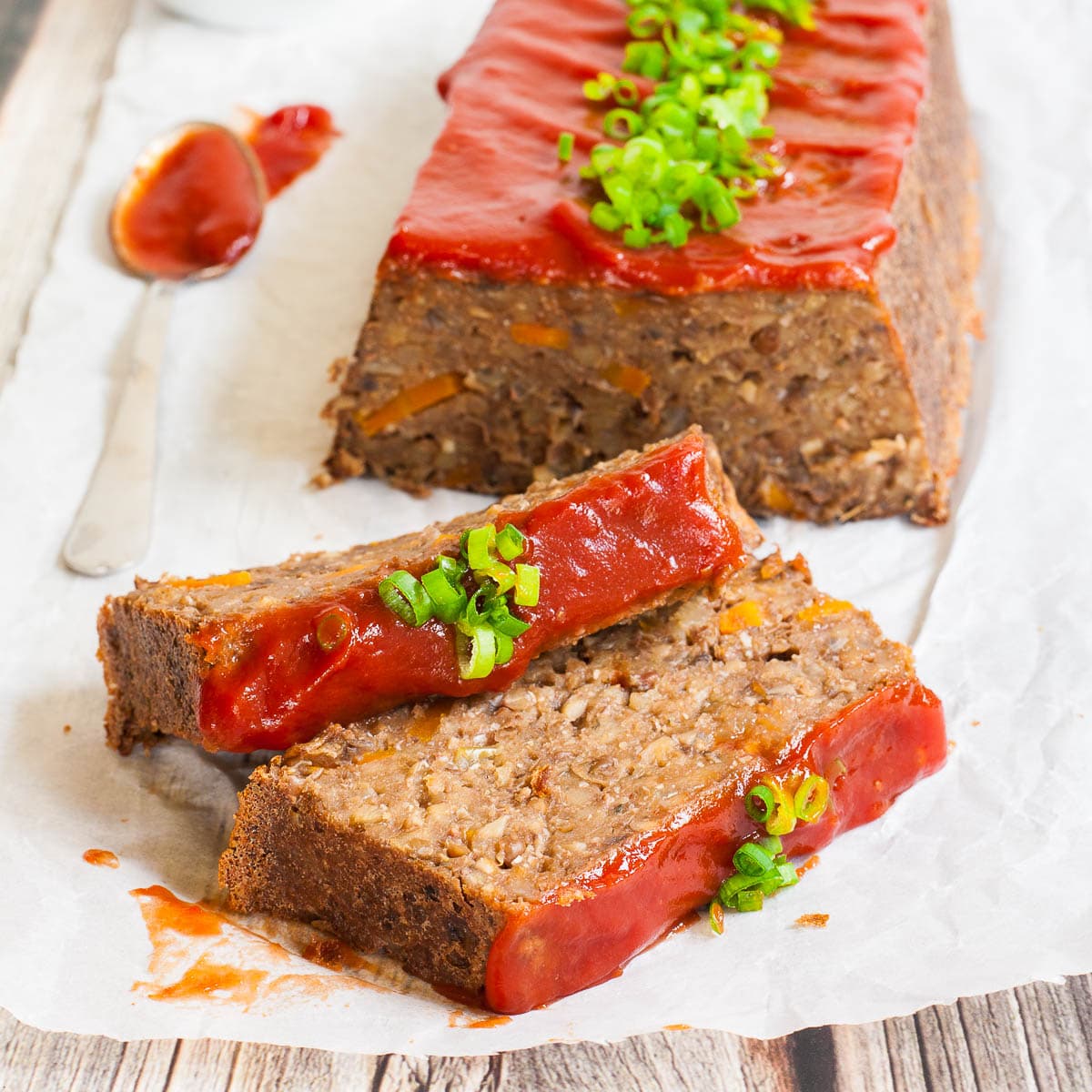 This lentil loaf is packed with nutrients and flavor, and it's a perfect option for a healthy and filling dinner. Plus, it's easy to customize with your favorite herbs and spices for a dish that is sure to impress.
Recipe: lentil loaf
Butternut Squash Paste Bake
Butternut Squash Paste Bake is a creamy and comforting dish made with smooth butternut squash puree, layered with cheese and herbs, and baked to golden perfection. This hearty and flavorful bake is a delightful way to enjoy the natural sweetness and velvety texture of butternut squash.
Recipe: butternut squash pasta bake
Butternut Squash Casserole
This butternut squash casserole is similar to traditional sweet potato casserole, but has a very pleasant twist on flavor that's sure to become a family favorite.
Recipe: butternut squash casserole
Broccoli Casserole with Ham and Cheese
This easy Keto Broccoli Casserole with Ham & Cheese is a hearty and comforting low carb dinner that the entire family will love! This casserole is made with four different kinds of cheese and packed with fat, so it's sure to keep your belly full.
Recipe: broccoli ham casserole
White Chili
Ready in just 30 minutes, this one-pot white chili is simple to make, easy to customize, and delicious! We use king oyster mushrooms instead of chicken and simmer them with various veggies and herbs to create a flavor-packed and filling dish.
Recipe: white chili
Breakfast Casserole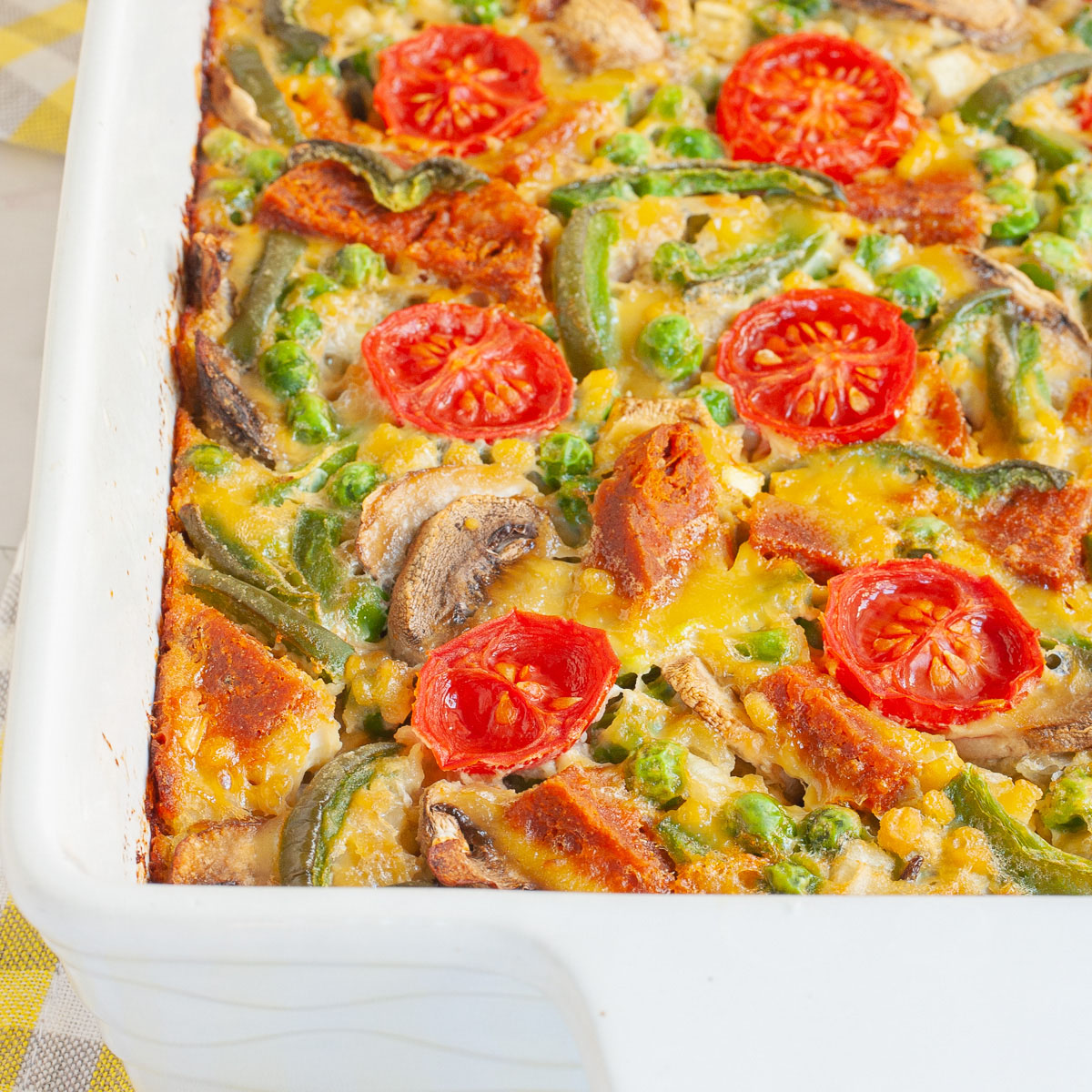 This breakfast casserole is a delicious and customizable breakfast option, made with a quick and easy creamy base and a variety of veggies and sausage. It can be prepared in advance and served hot for a hassle-free morning meal.
Recipe: breakfast casserole
Hearty Meatballs
These hearty meatballs are the perfect meatballs, with a satisfying texture and full of savory flavors. Paired with a rich marinara sauce and spaghetti, they make a delicious and comforting meal.
Recipe: hearty meatballs
Chocolate Peanut Butter Muffins
Made with rich dark chocolate and creamy homemade peanut butter, these chocolate peanut butter muffins are flavor packed and so tender, they almost melt in your mouth. They are also effortless to make, only requiring 10 minutes of prep time and 30 minutes of baking time!
Recipe: chocolate peanut butter muffins
Quinoa Salad with Berries and Nuts
This refreshing berry and nuts quinoa salad is a perfect choice for a healthy and satisfying meal. Packed with protein from quinoa and nuts, and topped with fresh summer berries, it's a delicious and nutritious dish for any occasion.
Recipe: quinoa salad
Authentic Lecsó (Hungarian Pepper Stew)
Lecsó is sort of the Hungarian version of the French ratatouille. It is a super easy tomato and pepper stew you can stir up in one pot within 30 minutes. If you would like to eat Lecsó exactly how Hungarians eat it, you should try this recipe.
Recipe: lecso
One-Pot Ratatouille
This is the best French summer vegetable stew that you can stir up in one pot within 30 minutes. I say to stir up because the traditional ratatouille is cooked on a stovetop and not baked.
Recipe: ratatouille
Pesto Vegetables
Experience the delightful combination of vegetables and aromatic pesto sauce in our pesto vegetables recipe. This culinary fusion is sure to satisfy. Prepare to savor the vibrant flavors and enticing aromas as roasted veggies are perfectly paired with a flavorful pesto sauce!
Recipe: pesto vegetables
Chocolate Chip Muffins
These moist, chocolatey chocolate chip muffins are perfect for brunch, an after-dinner dessert, or an afternoon snack. Using the famous Jordan Marsh muffins as a base, these muffins are packed with flavor and a tender texture that both kids and adults will love!
Recipe: chocolate chip muffins
Chili with Beans
This chili recipe is packed with flavor and wholesome ingredients like vegetables, legumes, and grains. It's a satisfying and hearty dish that's both easy to make and good for you.
Recipe: chili
24 Fall Potluck Recipes That'll Win Every Time
20 Dishes Every Home Cook Should Know How to Make
Recipes You Should Know How To Make
Cook Once, Eat All Week with These 20 Easy Batch Cooking Recipes
15 Healthy Sheet Pan Dinners to Simplify Your Weekly Meal Plan
Escape the Cold on a Budget with Costa Rica's Breathtaking Natural Beauty