Welcome to a culinary adventure that will invigorate your taste buds and boost your energy levels! Say goodbye to carb-heavy meals and hello to a collection of 23 delectable low carb lunch recipes that will fuel your day with deliciousness and promote a healthier, more energetic lifestyle. Whether you're looking to maintain a balanced diet or simply explore new culinary delights, these mouthwatering dishes are sure to satisfy your cravings and leave you feeling revitalized.
Quick Broccoli Lentil Stir Fry
This lentil stir-fry recipe is the perfect solution for a quick, easy and healthy meal. With tender lentils, crunchy broccoli florets, and sweet corn, it comes together in just 20 minutes.
Recipe: broccoli lentil stir fry
Cauliflower Steak in 20 Mins
If you're looking for a new and exciting way to enjoy cauliflower, try making these cauliflower steaks. With their crispy exterior and tender interior, and seasoned to perfection, they make a perfect main dish or side that doesn't require an oven.
Recipe: cauliflower steak
Fajita Veggies
This fajita veggies recipe is easy to make and packed with flavor. Simply sauté onions and bell peppers, season with spices, and voila! Enjoy with your favorite protein and toppings for a delicious meal.
Recipe: fajita veggies
Sheet Pan Fajita Veggies
With this simple and convenient recipe, you can easily make fajita veggies that are bursting with flavor. Just bake a variety of vegetables in the oven on a sheet pan, and in no time you'll have delicious and healthy fajita ingredients.
Recipe: fajitas veggies
Shakshuka
This shakshuka is a flavorful and hearty stew that combines Middle Eastern spices with tomatoes, bell peppers, onions, and chickpeas. Ready in under 30 minutes, this dish is perfect for a quick and satisfying weeknight dinner.
Recipe: shakshuka
Cabbage Lasagna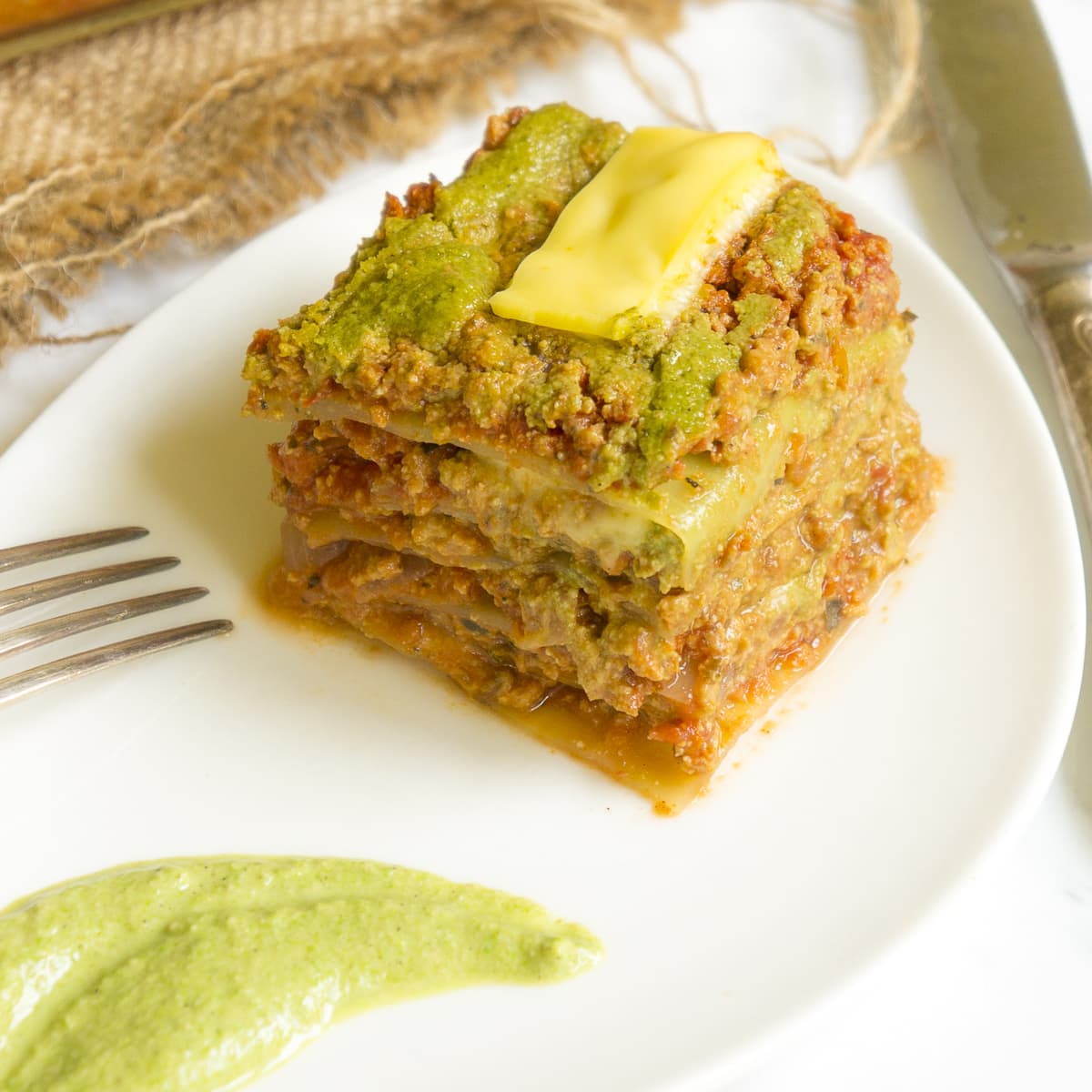 Indulge in a delicious and flavorful cabbage lasagna layered with ground meatless beef cooked in hearty marinara sauce and spinach cashew alfredo sauce, wrapped in sweet cabbage leaves. It's a unique twist on a classic dish that will satisfy your cravings and leave you feeling satisfied.
Recipe: cabbage lasagna
Grilled Buffalo Skewers
Indulge in the bold and spicy flavors of buffalo tofu with a crispy caramelized crust that is sure to satisfy your cravings. Try pan-frying or grilling marinated tofu on skewers for an easy but flavorful dish that will leave you wanting more.
Recipe: buffalo tofu skewers
Grilled Vegetable Kabobs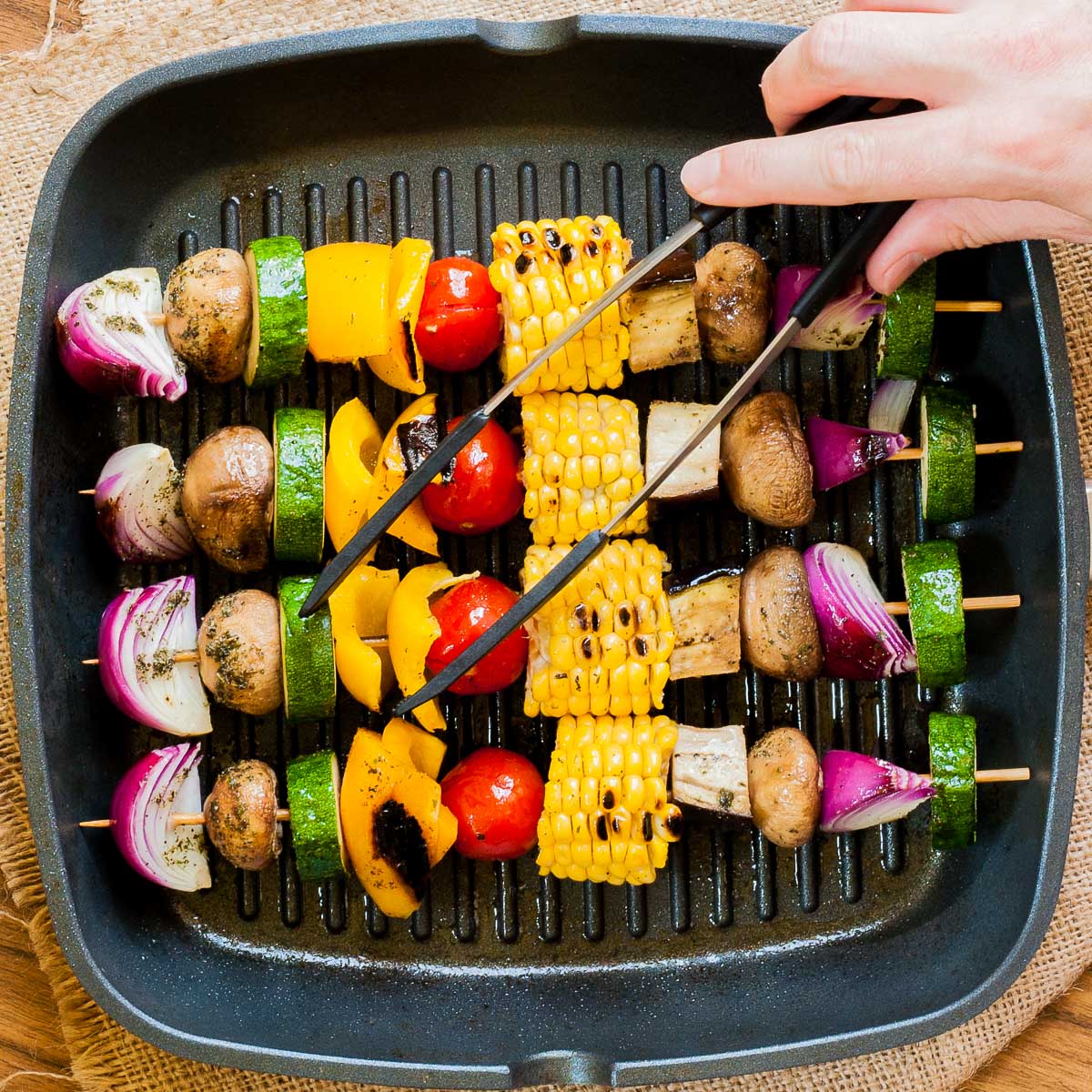 These vegetable kabobs are not only colorful but also incredibly flavorful. They are perfect for grilling and make a great side dish for any BBQ or party. With 3 different ways to make them and 5 delicious marinades to choose from, they are sure to please everyone's taste buds.
Recipe: grilled vegetable kabobs
Authentic Lecsó (Hungarian Pepper Stew)
Lecsó is sort of the Hungarian version of the French ratatouille. It is a super easy tomato and pepper stew you can stir up in one pot within 30 minutes. If you would like to eat Lecsó exactly how Hungarians eat it, you should try this recipe.
Recipe: lecso
Crispy Oyster Mushroom Tacos
Looking for a meatless taco alternative? Look no further than this Oyster Mushroom Tacos recipe. These mushrooms have a meat-like texture and are packed with flavor, making them the perfect vegan substitute for meat strips.
Recipe: mushroom tacos
Oyster Mushroom Steak
This recipe is perfect for those who want a tasty and meatless alternative to steak. With the right marination and cooking technique, pearl oyster mushrooms can be transformed into a crispy and flavorful dish that can satisfy even the most carnivorous appetites.
Recipe: oyster mushroom steak
Eggplant Tofu (Copycat Panda Express)
Have you always loved eggplant tofu, but Panda Express doesn't serve it near your location anymore, or if you always wanted to try it but never had a chance? Fry up your skillet now and make this tofu, eggplant, and bell pepper dish stir-fried in a sweet and spicy sauce.
Recipe: panda express eggplant tofu
Quinoa Salad with Berries and Nuts
This refreshing berry and nuts quinoa salad is a perfect choice for a healthy and satisfying meal. Packed with protein from quinoa and nuts, and topped with fresh summer berries, it's a delicious and nutritious dish for any occasion.
Recipe: quinoa salad
One-Pot Ratatouille
This is the best French summer vegetable stew that you can stir up in one pot within 30 minutes. I say to stir up because the traditional ratatouille is cooked on a stovetop and not baked.
Recipe: ratatouille
Roasted Asparagus and Mushrooms
Oven-roasted asparagus and mushrooms make a perfect pairing as a side dish, especially during the spring season. With their simple preparation and delightful taste, they are sure to complement any meal.
Recipe: roasted asparagus and mushrooms
Thai Red Curry with Tofu
Indulge in the authentic flavors of Thai cuisine with this easy-to-make red curry recipe that uses only six simple ingredients to make a delicious sauce. Packed with tofu, wood ear mushrooms, bamboo shoots, and spring onions, this rich and creamy dish is spiced up with red chilis and ready in just 30 minutes!
Recipe: thai red curry tofu
Tofu Steak with Chimichurri Sauce
A perfect tofu steak is a flavorful and satisfying dish that is crispy on the outside and moist on the inside. It is seasoned with a spicy, smoked steak marinade and grilled to perfection, resulting in charcoaled stripes.
Recipe: tofu steak
Smoked Tofu Sushi Rolls
This tofu sushi recipe combines smoked tofu, veggies, and a sriracha mayo to make delicious maki sushi rolls the entire family will love. You do not need to be a professional sushi chef to whip up this recipe.
Recipe: tofu sushi rolls
Classic Crispy Falafel
Classic falafel is delicious. Traditionally it is made of soaked chickpeas and not canned, mildly spiced with fresh herbs, formed into balls, and deep-fried until it gets a crispy crust. This falafel recipe will show you exactly how easy it is to make them home.
Recipe: falafel
Roasted Cauliflower
Roasted cauliflower gets a makeover with this delicious recipe. The mild spiciness of the roasted florets is perfectly complemented by a creamy lemon herb tahini sauce, making it a perfect side dish for any meal.
Recipe: roasted cauliflower
Sushi without Fish
If you thought sushi without fish or seafood was impossible, think again! Not only is it possible, but it is incredibly delicious. This easy sushi rolls recipe takes you step-by-step through how to prepare colorful and flavorful maki sushi in your own kitchen in just an hour!
Recipe: sushi without fish
Taco Soup
Satisfy your cravings with this quick and easy taco soup, complete with meatless taco meat. Ready in just 20 minutes, this delicious soup is bursting with taco flavors and perfect for a cozy night in. Top it off with some tortilla chips, avocado slices, and vegan sour cream for an extra kick of flavor.
Recipe: taco soup
Lemony White Bean Soup
This White Bean Soup is the perfect warm and comforting meal for a cold day. With a tangy lemon flavor and packed with veggies, this roux-based soup is simple to make and sure to satisfy your hunger.
Recipe: White Bean Soup
26 Big-Batch Dishes to Stock Your Freezer
15 Weekend Lunch Recipes on a Dime to Feed The Family
Europe's Finest 25 Recipes You May Not Even Know Of
25 Asian Foods You Absolutely Need to Make At Least Once
12 Legendary American Restaurants and Its Legendary Dishes