Maintain a healthy diet without breaking the bank with our collection of 20 frugal recipes. These dishes are designed to help you make the most of your budget while still enjoying nutritious and delicious meals. From budget-friendly soups and one-pot wonders to clever ways to use leftovers and inexpensive but wholesome ingredients, these recipes offer a variety of options for eating well until your next payday. So, embrace cost-effective cooking without compromising on flavor or nutrition with these frugal creations that are perfect for your wallet and your well-being.
Chickpea Korma
This 25-minute chickpea korma recipe is a perfect option for those who crave a quick and flavorful dinner. It's loaded with protein and bursting with flavor, thanks to the combination of chickpeas, coconut cream, and spices, and its creamy and aromatic sauce can be customized to suit your tastes.
Recipe: chickpea korma
Hearty Meatballs
These hearty meatballs are the perfect meatballs, with a satisfying texture and full of savory flavors. Paired with a rich marinara sauce and spaghetti, they make a delicious and comforting meal.
Recipe: hearty meatballs
The Easiest Cream of Spinach Soup
This spinach soup is a creamy and delicious way to enjoy your greens. The secret ingredient, potatoes, make this soup a wholesome and satisfying meal for any occasion.
Recipe: cream of spinach soup
The Best Falafel Sandwich
Fresh lettuce leaves, sweet and tangy tahini sauce, and crispy falafel in pita bread are how to make the best falafel sandwich. We show you how easy it is to make this popular Middle Eastern vegetarian street food from scratch and from the comfort of your home.
Recipe: falafel sandwich
Crispy Oyster Mushroom Tacos
Looking for a meatless taco alternative? Look no further than this Oyster Mushroom Tacos recipe. These mushrooms have a meat-like texture and are packed with flavor, making them the perfect substitute for meat strips.
Recipe: mushroom tacos
Tom Yum Fried Rice
Easy to make and packed with flavor and aroma, Tom Yum fried rice is best summed up in one word: Unforgettable. In this simple, easy-to-follow recipe, you'll learn how to make an all-veggie version from the comfort of your own kitchen. The best part? It takes less than 22 minutes to prepare!
Recipe: tom yum fried rice
Sweet Potato Tofu Curry
This sweet potato tofu curry recipe is a delicious and wholesome meal that's perfect for chilly nights. With its creamy texture and blend of exotic spices, it's sure to warm you up from the inside out.
Recipe: sweet potato tofu curry
Cheezy Potato Skillet Casserole
Cheezy Potato Skillet Casserole is a hearty and indulgent dish that combines tender potatoes, creamy cheese sauce, and a medley of flavorful ingredients. This skillet casserole is the ultimate comfort food, offering a rich and satisfying combination of cheesy goodness and comforting potatoes. Perfect for sharing with family and friends, it's sure to be a hit at any gathering or as a comforting weeknight meal.
Recipe: potato skillet casserole
Spanish Patatas a lo Pobre
Spanish Patatas a lo Pobre is a classic dish that showcases the simplicity and richness of Spanish cuisine. The combination of thinly sliced potatoes, onions, peppers, and garlic cooked in olive oil creates a flavorful and comforting dish that is perfect as a side or even as a main course.
Recipe: Spanish patatas a lo pobre
Minestrone Soup
This minestrone soup is a comforting and hearty bowl of goodness. Loaded with vegetables, legumes, and pasta, it is a perfect meal in any season.
Recipe: minestrone soup
Vegetable Stew with Dumplings
This vegetable stew with dumplings is a delicious and comforting dish that will warm you up on a cold night. The flavorful stew, loaded with veggies and lentils, is topped with tender and fluffy dumplings, making it a satisfying and wholesome meal.
Recipe: vegetable stew with dumplings
Quick Broccoli Lentil Stir Fry
This lentil stir-fry recipe is the perfect solution for a quick, easy and healthy meal. With tender lentils, crunchy broccoli florets, and sweet corn, it comes together in just 20 minutes, and is served with flavorful turmeric rice.
Recipe: broccoli lentil stir fry
Authentic Lecsó (Hungarian Pepper Stew)
Lecsó is sort of the Hungarian version of the French ratatouille. It is a super easy tomato and pepper stew you can stir up in one pot within 30 minutes. If you would like to eat Lecsó exactly how Hungarians eat it, you should try this recipe.
Recipe: lecso
Hidden Veggies Pasta Sauce
This healthy vegetable sauce is a delicious and nutritious option for pasta lovers. Packed with seven different veggies and blended into a smooth and creamy sauce, even picky eaters will love this flavorful and satisfying meal.
Recipe: vegetable sauce pasta
White Chili
Ready in just 30 minutes, this one-pot white chili is simple to make, easy to customize, and delicious! We use king oyster mushrooms instead of chicken and simmer them with various veggies and herbs to create a flavor-packed and filling dish.
Recipe: white chili
Triple Grilled Cheese Sandwich
Prepare for the ultimate comfort food experience with our Triple Grilled Cheese Sandwich. Indulge in the melty, gooey goodness of three different types of cheese, sandwiched between golden, buttery bread, resulting in a crispy exterior and a cheesy, satisfying interior that will make every bite a delight.
Recipe: triple grilled cheese sandwich
Lasagna with Lentil Bolognese
This lentil lasagna is a delicious and satisfying dish that features a rich and flavorful lentil bolognese sauce layered with creamy white bechamel and lasagna noodles. It is a perfect comfort food that will leave you feeling full and satisfied.
Recipe: lentil lasagna
Juicy Lentil Loaf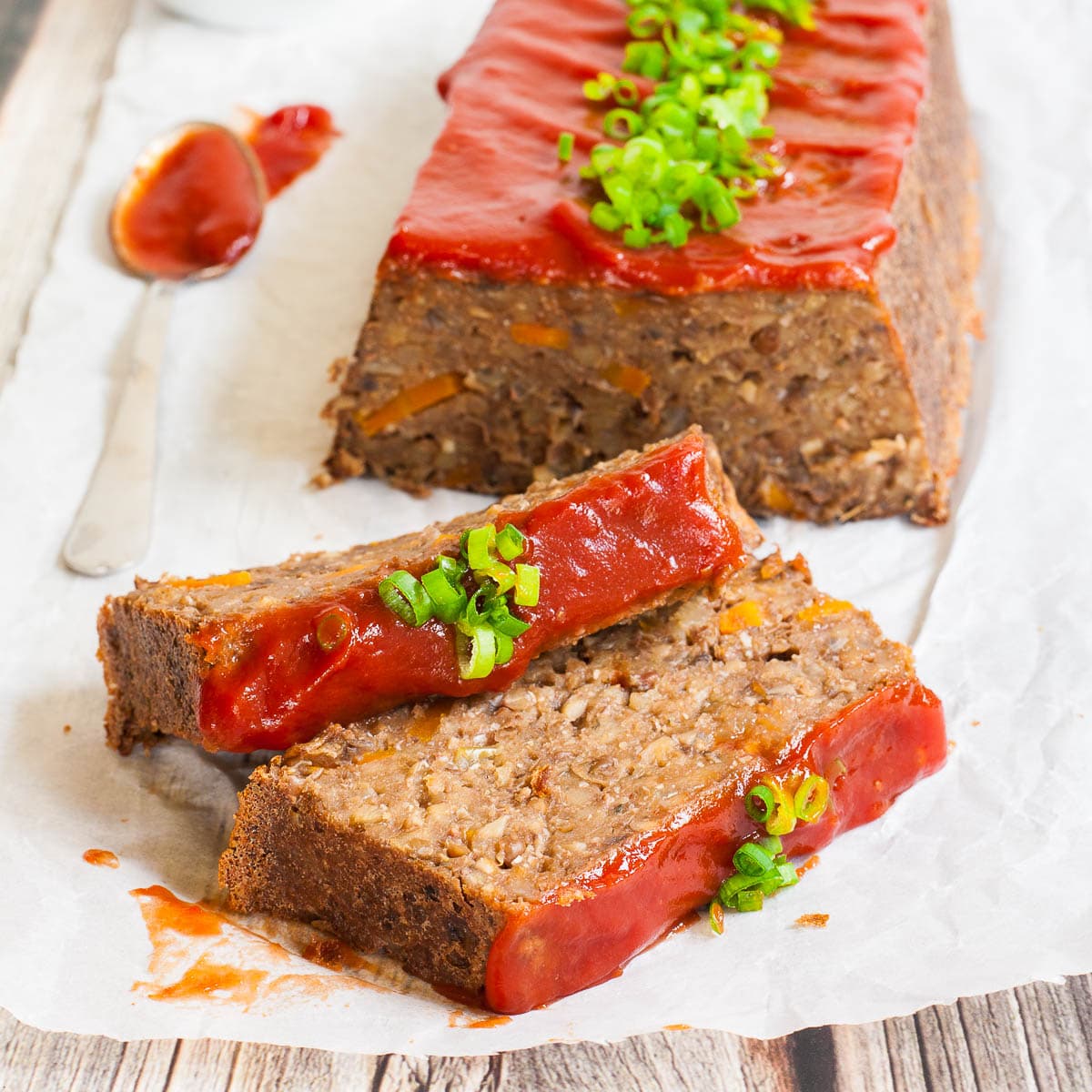 This lentil loaf is packed with nutrients and flavor, and it's a perfect option for a healthy and filling dinner. Plus, it's easy to customize with your favorite herbs and spices for a dish that is sure to impress.
Recipe: lentil loaf
Veggie Noodle Soup
This veggie noodle soup is the perfect comforting and nourishing meal that can be made in just 30 minutes. It's loaded with hearty veggies, aromatic herbs, and meaty king oyster mushrooms that make it a satisfying and healthy option for lunch or dinner.
Recipe: veggie noodle soup
Cajun Pasta Sauce
Indulge in the ultimate comfort food with this pasta dish. With its perfect blend of Cajun seasonings, creamy coconut sauce, and hearty vegetables, this recipe is a delicious and quick dinner option that you'll want to make again and again.
Recipe: cajun pasta sauce
26 Big-Batch Dishes to Stock Your Freezer
15 Weekend Lunch Recipes on a Dime to Feed The Family
Europe's Finest 25 Recipes You May Not Even Know Of
25 Asian Foods You Absolutely Need to Make At Least Once
Skip The Dreaded Drive-Thru Line With These 15 Fast Food Copycat Recipes