Gather your loved ones around the table and prepare to indulge in a heartwarming family feast with our collection of 20 simple ground meat recipes. From classic comfort foods like spaghetti Bolognese and meatloaf to globally inspired dishes such as tacos, dumplings, and kebabs, these recipes are designed to bring joy to your family's taste buds. Ground meat is a versatile and budget-friendly ingredient that can be transformed into a delicious array of dishes, ensuring that every meal is a delightful and satisfying experience. Whether you're cooking for a special occasion or simply craving a cozy dinner at home, these recipes will become your go-to choices for creating memorable moments with your loved ones.
Cheesy Ground Turkey Taco Skillet
This ground turkey taco skillet has so much going for it! It's incredibly tasty – we've got classic taco flavors, a healthy dose of cheese, and even a few veggies thrown in there, plus it's ready in just 15 minutes, making this easy taco skillet dinner a great weeknight dinner option.
Ground Beef Casserole
Indulge in this hearty and delicious Keto Ground Beef Casserole Recipe! It's the ultimate low-carb comfort food with tender ground beef, creamy cream cheese, and a blend of cheddar and mozzarella cheeses. Don't worry about compromising your health and weight loss goals, this easy and healthy casserole satisfies your cravings guilt-free!
Cheesy Ground Beef Quesadilla
Let's make cheesy ground beef quesadillas! Our whole family loves this meal. And there's a lot to love – this beef quesadilla recipe is comforting and delicious; easy and ready in 20 minutes.
Find All Recipes Here: ground meat recipes
Big Mac Style Burger
Why is it the meatiest veggie burger? Because it has a chewy, ground beef-like texture (thank you TVP), and it does not taste like veggies at all.
Meatball Casserole
This Cheesy Meatball Casserole is a hit at any dinner table, full of rich, hearty flavors that will make everyone come back for seconds. It's made with juicy meatballs, a savory marinara sauce, and topped off with a layer of gooey, melted cheese.
Low Carb Meatloaf
This keto meatloaf recipe is the perfect low carb comfort food made with easy ingredients and perfect for a family dinner. So enjoy it with all your non-keto family members, and they will hardly know the difference!
Twisted Pasta Bolognese
Try our mouthwatering bolognese made with meatless option. Combining tomatoes, veggies, meatless ground beef, and aromatic herbs, it's a satisfying, tasty twist on the classic dish. Ready in just 30 minutes, it's perfect for newer vegans seeking familiar flavors without meat.
Find All Recipes Here: ground meat recipes
Cheesy Low Carb Burritos
Cheesy Low Carb Burritos with Ground Beef is the perfect way to take care of that burrito craving! With this low-carb burritos recipe, you can eat and enjoy every bite without guilt. Taco Tuesday will never be the same once you learn how to make low-carb burritos!
Umami Beef & Pork Burger
An Umami Beef & Pork Burger is a mouthwatering burger made by blending ground beef and pork, which brings a rich depth of flavor to the patty. With a savory umami profile and a combination of two meats, it offers a delicious twist on the classic burger, sure to satisfy any meat lover's cravings.
Hearty Meatballs
These hearty meatballs are the perfect meatballs, with a satisfying texture and full of savory flavors. Paired with a rich marinara sauce and spaghetti, they make a delicious and comforting meal.
Chili Con Carne
Chili Con Carne is a classic Tex-Mex dish renowned for its hearty blend of ground or cubed beef, chili peppers, beans, and aromatic spices. This comforting stew packs a flavorful punch and is a favorite among those who crave a spicy and filling meal with a Southwestern twist.
Find All Recipes Here: ground meat recipes
Instant Pot Taco Soup
This Instant Pot Taco Soup is packed with kidney beans, corn, and fire-roasted tomatoes. Make a double batch and have soup to fill your belly all week!
Vegetable Moussaka
This moussaka recipe features layers of tender roasted eggplant slices, a rich tomato-based ragu sauce made with meatless ground meat, and a velvety creamy white bechamel sauce that is baked to perfection. It's a hearty and flavorful Mediterranean-inspired dish that is sure to impress.
Pesto Fettuccini with Bolognese Sauce
Pesto fettuccini with Bolognese sauce is a delicious pasta dinner bursting with fresh veggies in every bite. It's a homemade Italian beef Bolognese meat sauce and fettuccine pasta. So if you love hearty Italian dishes like this fettuccini with pesto and the best Bolognese recipe, I can't recommend this highly enough!
Chili with Beans
This chili recipe is packed with flavor and wholesome ingredients like vegetables, legumes, and grains. It's a satisfying and hearty dish that's both easy to make and good for you.
Find All Recipes Here: ground meat recipes
Moroccan Spiced Ground Lamb Tacos
I can't wait for you to try these ground lamb tacos! There are so many delicious flavors going on – we have Moroccan-inspired spiced lamb , whipped lemon feta dip, crunchy shredded cabbage, and bright pickled red onions – all rolled up in a charred corn tortilla.
Italian Lasagna Alla Bolognese
This authentic recipe for Italian Lasagna Alla Bolognese is so different from the traditional Italian-American style Lasagna (in the best way). Slathered in a creamy bechamel sauce, it's rich, meaty and will melt in your mouth.
Juicy Lentil Loaf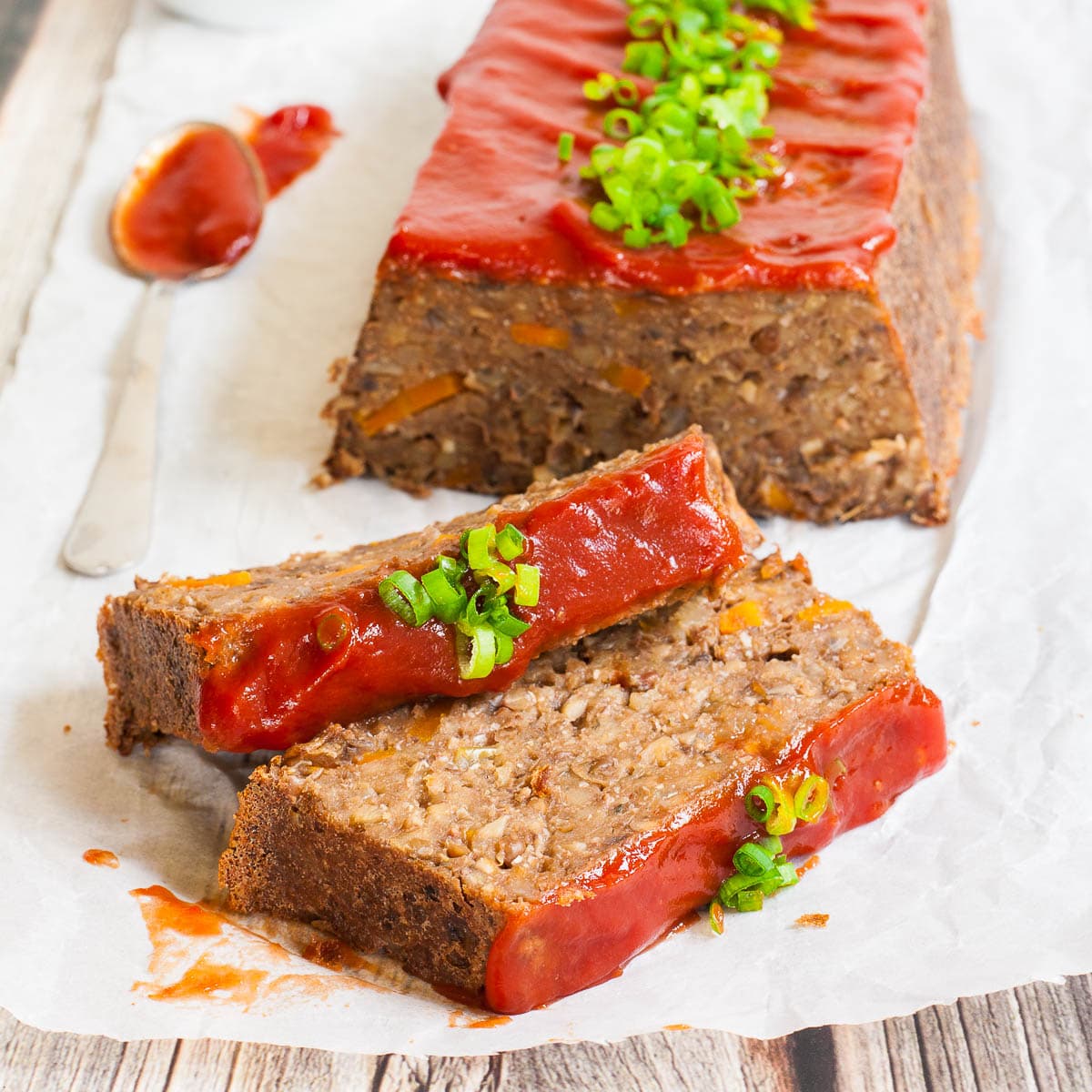 This lentil loaf is packed with nutrients and flavor, and it's a perfect option for a healthy and filling dinner. Plus, it's easy to customize with your favorite herbs and spices for a dish that is sure to impress.
Find All Recipes Here: ground meat recipes
26 Big-Batch Dishes to Stock Your Freezer
15 Weekend Lunch Recipes on a Dime to Feed The Family
Europe's Finest 25 Recipes You May Not Even Know Of
25 Asian Foods You Absolutely Need to Make At Least Once
Skip The Dreaded Drive-Thru Line With These 15 Fast Food Copycat Recipes