Elevate your vegetarian cooking game and make your veggie dishes green with envy by exploring our collection of 15 bean recipe creations. From mouthwatering curries and hearty stews to inventive salads and flavorful dips, these recipes celebrate the versatility and protein-packed goodness of beans. Whether you're a seasoned vegetarian or just looking to incorporate more plant-based meals into your diet, these dishes will inspire you to savor the richness of beans and create memorable, envy-worthy dishes that even meat lovers will adore.
Chili with Beans
This chili recipe is packed with flavor and wholesome ingredients like vegetables, legumes, and grains. It's a satisfying and hearty dish that's both easy to make and good for you.
Recipe: chili
Authentic Hungarian Bean Goulash
Indulge in the flavors of Hungary with this hearty goulash soup made with beans and vegetables. This traditional recipe has been passed down through generations and can be made in just 30 minutes, making it the perfect comforting and healthy meal for any weeknight.
Recipe: goulash soup
Chipotle Black Bean Burger
This chipotle black bean burger recipe is a delicious and flavorful alternative to traditional burgers. Made with black beans, adobo sauce, and spices such as cumin and smoked paprika, these patties are perfect for grilling or frying and are sure to be a hit!
Recipe: chipotle black bean burger
Dumpling Soup
This dumpling soup is the epitome of comfort food, with a medley of vegetables and herbs that come together in a light yet satisfying broth. The tender and flavorful dumplings add an extra layer of texture and flavor to make it a perfect meal for any occasion.
Recipe: dumpling soup
Mediterranean Hummus Pizza
This Mediterranean-inspired hummus pizza is a unique and delicious twist on traditional pizza. Topped with olives, feta cheese, cherry tomatoes, and fresh basil, this pizza is sure to become a new favorite.
Recipe: hummus pizza
Black Bean Burger
This delicious black bean burger from our cookbook is perfect for a quick meal that does not skimp on flavor. With a hearty 5-ingredient black bean patty, fresh lettuce and tomato, and a spicy mayo sauce, this burger will satisfy even the most discerning taste buds. Perfect for those who crave veggie burgers, even on busy weeknights.
Recipe: black bean burger
Hummus Pasta
Hummus pasta salad from our cookbook is a quick and flavorful pasta dish that can be prepared in just 15 minutes. The combination of creamy hummus with tangy sun-dried tomatoes and olives creates a unique taste. Different flavored hummus, such as roasted red pepper or spinach, allow for endless variations.
Recipe: hummus pasta
Lemony White Bean Soup
This White Bean Soup is the perfect comforting meal for any day. With a tangy lemon flavor and packed with veggies, this roux-based soup is simple to make and sure to satisfy your hunger.
Recipe: White Bean Soup
White Chili
Ready in just 30 minutes, this one-pot white chili is simple to make, easy to customize, and delicious! We use king oyster mushrooms instead of chicken and simmer them with various veggies and herbs to create a flavor-packed and filling dish.
Recipe: white chili
Eggplant Parmesan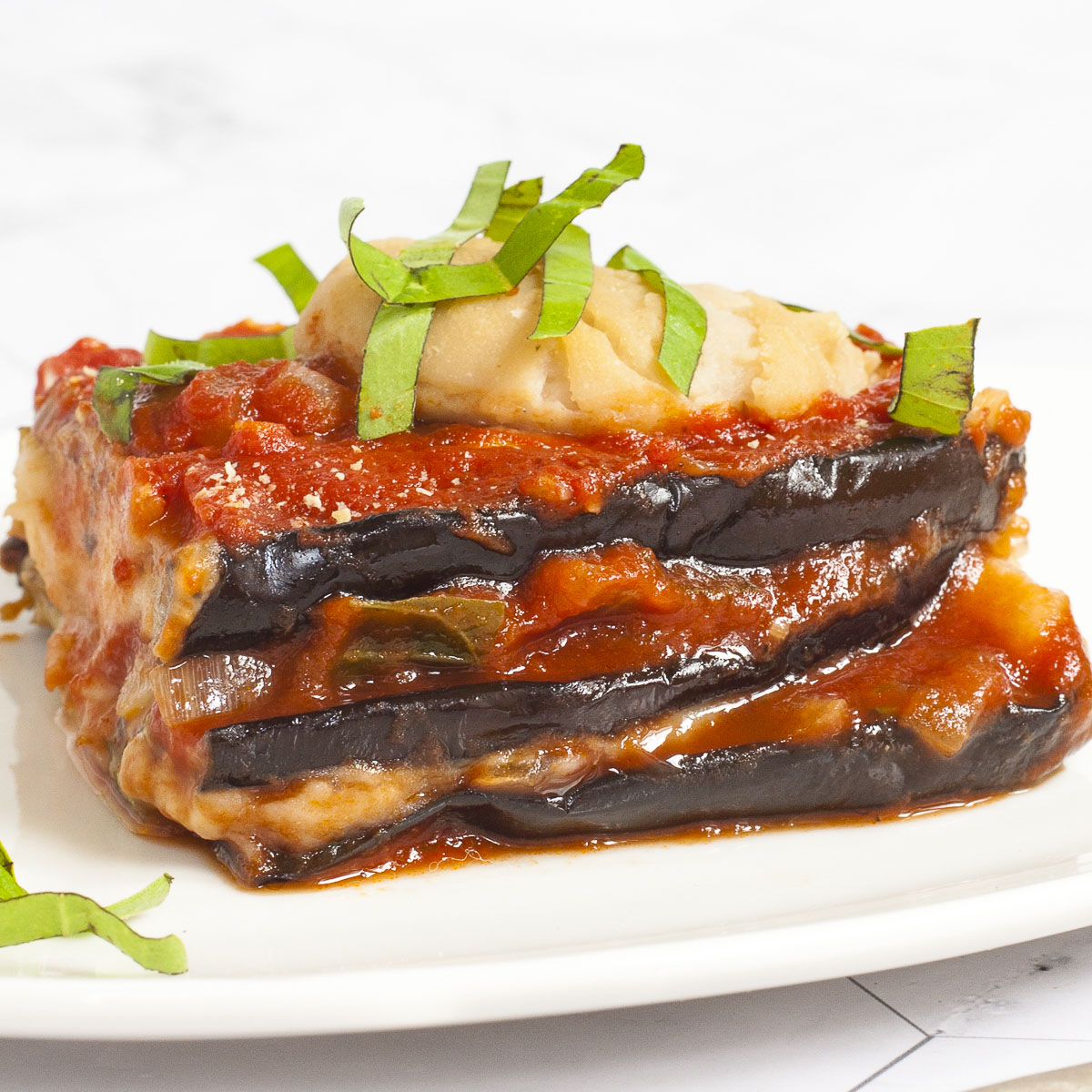 This eggplant parmesan is a delicious and healthy alternative to the traditional Italian dish. With roasted eggplant and a hearty Pomodoro sauce topped with a creamy cheese sauce, you won't even miss the breadcrumbs.
Recipe: eggplant parmesan
Creamy Hummus
It is the smoothest and creamiest hummus that you can imagine. Ditch the olive oil for aquafaba. You will not regret it. Once, you taste this hummus, you will make it over and over again.
Recipe: hummus
Minestrone Soup
This minestrone soup is a comforting and hearty bowl of goodness. Loaded with vegetables, legumes, and pasta, it is a perfect meal in any season.
Recipe: minestrone soup
Chickpea Korma
This 25-minute chickpea korma recipe is a perfect option for those who crave a quick and flavorful dinner. It's loaded with protein and bursting with flavor, thanks to the combination of chickpeas, coconut cream, and spices, and its creamy and aromatic sauce can be customized to suit your tastes.
Recipe: chickpea korma
BBQ Chickpea Meatballs
These chickpea meatballs are a must-try for any food lover! Packed with flavorful spices, they are crispy on the outside, soft and tender on the inside, and perfect for serving as an appetizer or main dish.
Recipe: chickpea meatballs
Falafel Gyros with Tzatziki
Make a delicious Greek-style falafel gyro with crispy homemade falafel balls, paired with chilled, tangy tzatziki salad, as well as some sweet tomatoes and piquant purple onion. Served it with pita bread for a perfect and easy lunch or dinner.
Recipe: falafel gyros
26 Big-Batch Dishes to Stock Your Freezer
15 Weekend Lunch Recipes on a Dime to Feed The Family
Europe's Finest 25 Recipes You May Not Even Know Of
25 Asian Foods You Absolutely Need to Make At Least Once
Skip The Dreaded Drive-Thru Line With These 15 Fast Food Copycat Recipes